One minute's silence for Carlo Mazzone. Gravina: "An icon of soccer."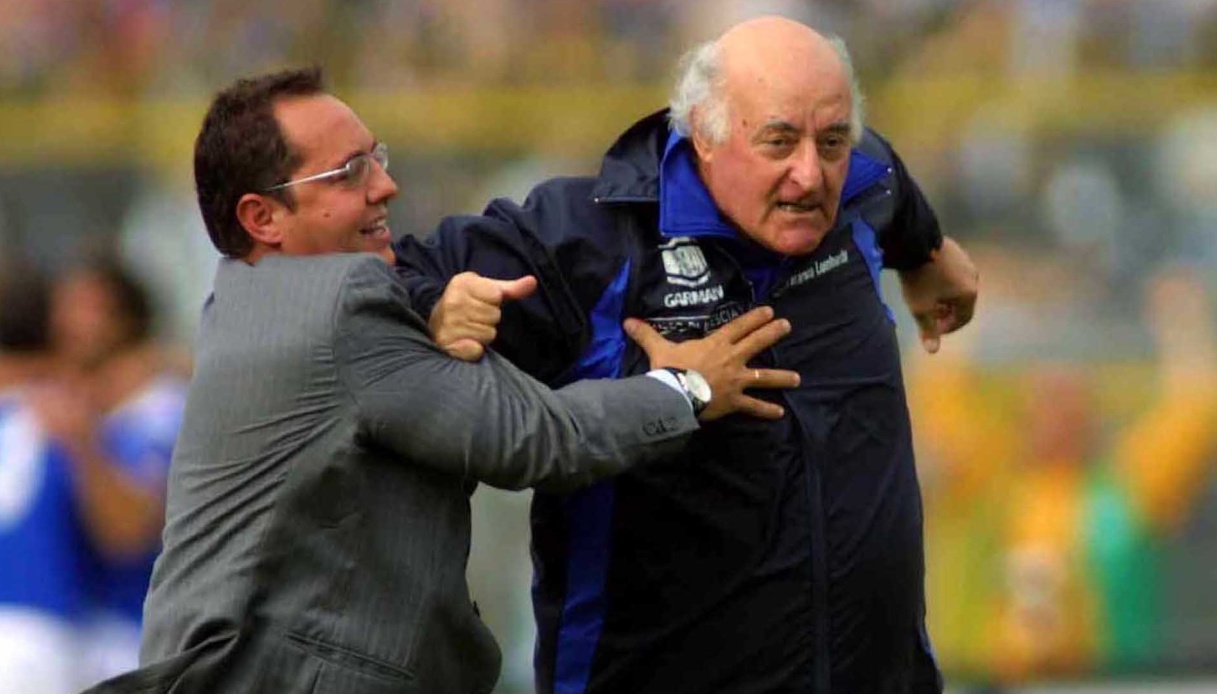 One minute's silence for Carlo Mazzone. Gravina: "An icon of soccer."
On the first day of Serie A TIM, a minute's silence will be held on all pitches in memory of Roman coach Carlo Mazzone. "He was a symbol of soccer," the words of Serie A League president Lorenzo Casini, "He was the doyen of coaches, with a record of almost 800 benches in Serie A. He gave so much to the sport in every aspect, technical, sporting and human. The Lega Serie A joins movedly in the condolences of the family and all Italian fans."
"Mister you decided to play this joke on my 50th birthday, however, know that I still would not have FORGOTTEN you EVER!!! Rest in Peace." With this post, accompanied by the emoticon of the kissing face and two hearts one yellow and one red, world champion Marco Materazzi, one of the many footballers coached by Carlo Mazzone, remembers the 86-year-old coach who passed away today. Materazzi also posts a photo of Mazzone wearing a Roma tracksuit.
In the documentary 'Like a father' about Carlo Mazzone that Prime Video broadcast last year, Materazzi was among those interviewed: "They create a unity with all the components and people who work for the club," his words referring to Mazzone and Jose Mourinho: "whether it's a player, one of the staff or a warehouse worker. Everyone is willing to throw themselves into the fire for these characters, because they really create something special."
"With Carlo Mazzone goes a man who made the city of Ascoli great, helping to make Ascoli Calcio the queen of the Marche region. He will forever be a great citizen of Ascoli." This is how Mayor Marco Fioravanti remembers Carlo Mazzone, who died today at his family home in the Piceno capital.
"He leaves us a great man, a great father, a great husband," the first citizen continues. "There goes a flag of Ascoli calcio, a club that together with the unforgettable 'presidentissimo' Costantino Rozzi took for the first time to Serie A in 1974 making it the queen of Marche soccer. I will forever cherish his memory and presence, for he was a man of great wisdom and humanity."
"He was and will forever remain an institution of this what has become over time his city, which awarded him Honorary Citizenship for his merits and named the Mazzone Stand at Del Duca Stadium after him. With much sorrow," Mayor Fioravanti concludes, "I offer my personal condolences and those of the entire city of Ascoli to the entire Mazzone family affected by this grave bereavement.
"We say goodbye to a true icon of Italian soccer, a man driven by deep values and principles, a prepared, courageous and passionate coach. He invented a unique style embodying, at the same time, seriousness and humanity. We will not forget him." This is how the president of the Italian Football Federation, Gabriele Gravina, remembered Mazzone.