Stefano Tonut is blunt about Italbasket's ambitions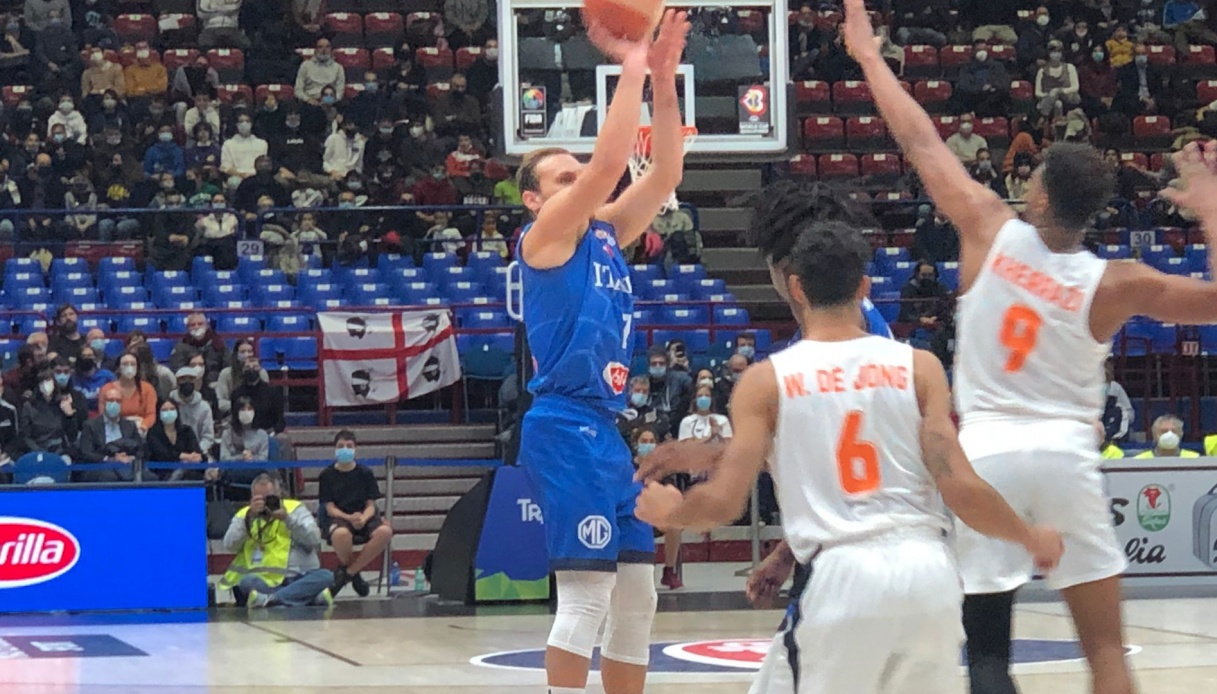 Stefano Tonut's words a few days before the start of the World Cup
A few days before the start of the 2023 World Cup, Olimpia Milano guard Stefano Tonut spoke to the microphones of "Corriere dello Sport" about his feelings ahead of the upcoming international competition.
"I am optimistic. At the pre-Olympic, for example, I was one of those who believed in it and the facts proved me right. I believe that the potential we have is still untapped. The biggest mistake would be to underestimate the opponents, because the World Cup is a special tournament and already from the first match with Angola we will have to be ready so as not to commit any missteps. Ours is a team that goes on the field to have fun and entertain. Against New Zealand we will have the last test before going to Manila. I am curious and looking forward to playing in the 50,000-seat facility," began the Italbasket guard.
"I feel very comfortable in the national team. We all have the skills to make the basket. One of our characteristics is that we are balanced and compatible with each other. I think the real weapon is our versatility. Everyone has specific tasks, yet everyone is able to do everything in a system that is breaking in more and more. It's why we defend so strongly, change on everything aggressively, run and are able to make up for the lack of inches with our talents," continued the former Reyer Venezia player.
In conclusion Stefano Tonut spoke about his relationship with national team head coach Gianmarco Pozzecco: "In every day spent with him there is something to learn, on or off the court. When he says we're his 12 kids he didn't have, he's not kidding. We have seen him suffer after defeats, as well as defend us from injustice and criticism. He makes us feel protected and conveys great confidence. He has created absolute empathy with the whole group. However, it is not all sunshine and roses, because if he has to reprimand us, he is very harsh. He demands that everyone perform their task to the best of their ability."