Dorothea Wierer, retreating after beating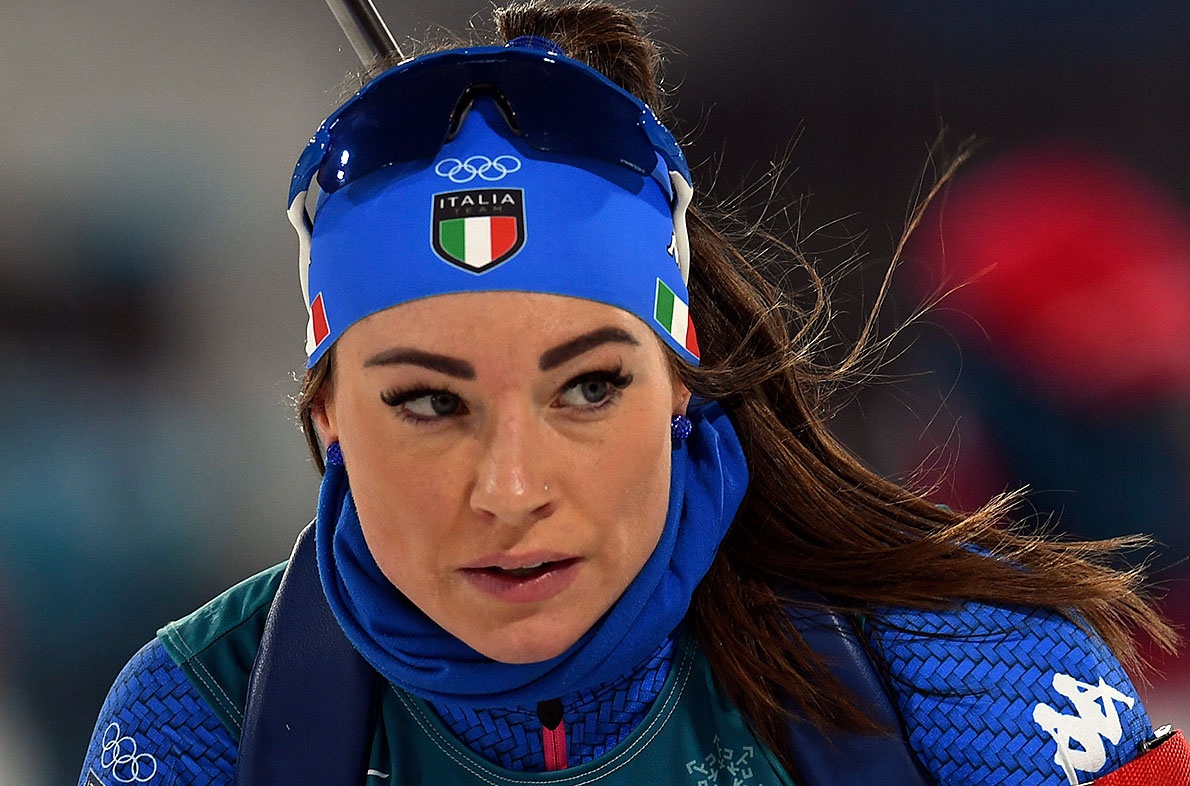 Biathlon, results
It è just ended the pursuit trial valid for the Italian Summer Biathlon Championships from Forni Avoltri. Imposing è was Daniele Cappellari (0+0+0+0), who solved in his favor the 'duel' with Patrick Braunhofer (1+0+1+1) thanks to the usual great performance at the polygon. In fact, the Friulian found 30 out of 30 overall in this two-day competition. Polygon that had already been decisive yesterday and that also today made the difference in favor of the Friulian biathlete against the South Tyrolean, who paid for too many mistakes in the first and third sessions and sank to third position. Second was a very positive Nicola Romanin (2+1+0+0), who added a second place to the third won yesterday in the sprint.
Still foul Didier Bionaz, who did not è manage to set up the comeback he would have hoped for by starting together with Romanin at 55″ from the top and, accomplices 7 errors still finished in fifth position. At the foot of the podium was Elia Zeni (0+2+0+1) who did not è manage to make a comeback to third place. Sixth David Zingerle (1+0+1+1).
As for the junior category, Thomas Daziano (1+1+0+0) won again, who after his victory in yesterday's sprint took another good satisfaction by reaching the finish line alone. Still in second position Nicolò Betemps (1+1+2+0) and in third Marco Barale (1+2+1+0). In fourth was Casare Lozza (0+1+2+2), fifth Felix Ratschiller (1+2+0+1) and sixth Davide Compagnoni (1+0+1+2).
Lisa Vittozzi had already built up her victory on yesterday's day, when in the sprint she had inflicted a gap of more than a minute to Dorothea Wierer, the second place finisher, on equal errors. When this morning the biathlete from Anterselva let it be known that she would not compete, all that was left for Lisa was to cross the finish line solo after tackling the 'almost' home range in Forni Avoltri four times. The Sappada native è allowed herself the luxury of making two mistakes before bringing home the sprint- pursuit double as far as this edition of the Italian Summer Championships is concerned.
Behind the Sappadine è a 'race within a race' was staged that saw Samuela Comola get the better of the race, who with a formidable zero è took second place at 2'51" from Vittozzi. Third and still on the podium was Rebecca Passler (0+0+1+0) while at the foot of the podium was Beatrice Trabucchi (0+0+1+0).
As for the junior/U22 category, surprisingly Birgit Schoelzhorn (0+0+2+1) took home the title over Sara Scattolo (2+0+1+3) thanks to a great performance in the polygon. Also on the podium was Martina Trabucchi (2+0+2+0). Fourth was Fabiana Carpella (0+1+0+2), fifth Ilaria Scattolo (0+0+2+1) and sixth Linda Zingerle (0+0+0+2).