Max Verstappen on pole in Netherlands, Charles Leclerc hit the wall: he's ninth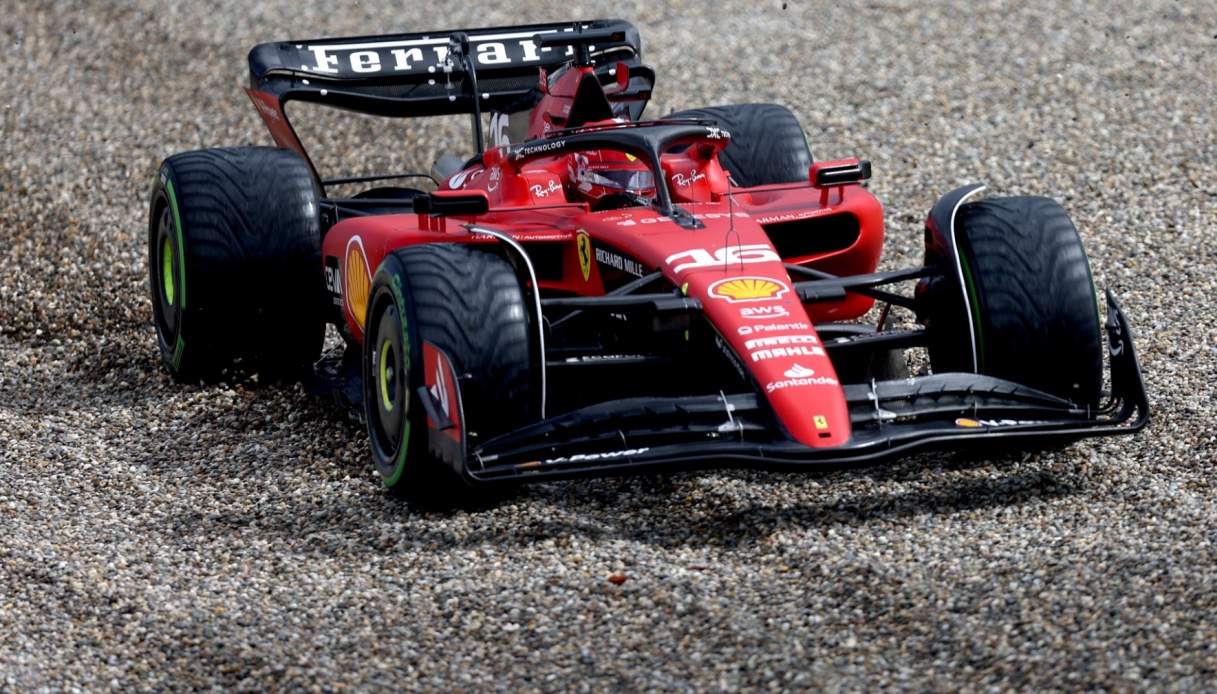 The pole position goes to the home hero, the disappointment è once again tinged with red.
Max Verstappen will take the start of the Dutch Grand Prix in Zandvoort from pole position. In fact, the Red Bull driver proved to be the fastest even on his home track, in a very complicated qualifying session due to the weather conditions. Q1 was è in fact held in the rain, which è gradually diminished and misled several drivers. Among them Charles Leclerc, who ended up at the wall during Q3 and only ninth. On the other hand, he did not go beyond sixth place Carlos Sainz, with the other Ferrari.
The Rosse's difficulties, moreover, seemed evident throughout the entire Zandvoort qualifying session. Leclerc had in fact risked elimination already in Q1, spending a long time in 18th position before a last lap that allowed him to overtake Zhou's Alfa Romeo by a few thousandths. Sainz è instead went into trouble in Q2, though he managed to avoid the cut-off. Disappointments in Q3, however, came for both Ferraris.
Alongside Verstappen on the front row will start Lando Norris, in a McLaren that also confirmed its progress in Holland. Third is George Russell in a Mercedes (with Lewis Hamilton just 13th), then Alex Albon in the surprising Williams and Fernando Alonso fifth in the usual Aston Martin. Only sixth was the first Ferrari.
Holland Grand Prix 2023, the starting grid (top 10)
1. Max Verstappen (Red Bull)
2. Lando Norris (McLaren)
3. George Russell (Mercedes)
4. Alex Albon (Williams)
5. Fernando Alonso (Aston Martin)
6. Carlos Sainz (Ferrari)
7. Sergio Perez (Red Bull)
8. Oscar Piastri (McLaren)
9. Charles Leclerc (Ferrari)
10. Logan Sargeant (Williams)