Roberto Mancini extols Arabs: 'Here to win'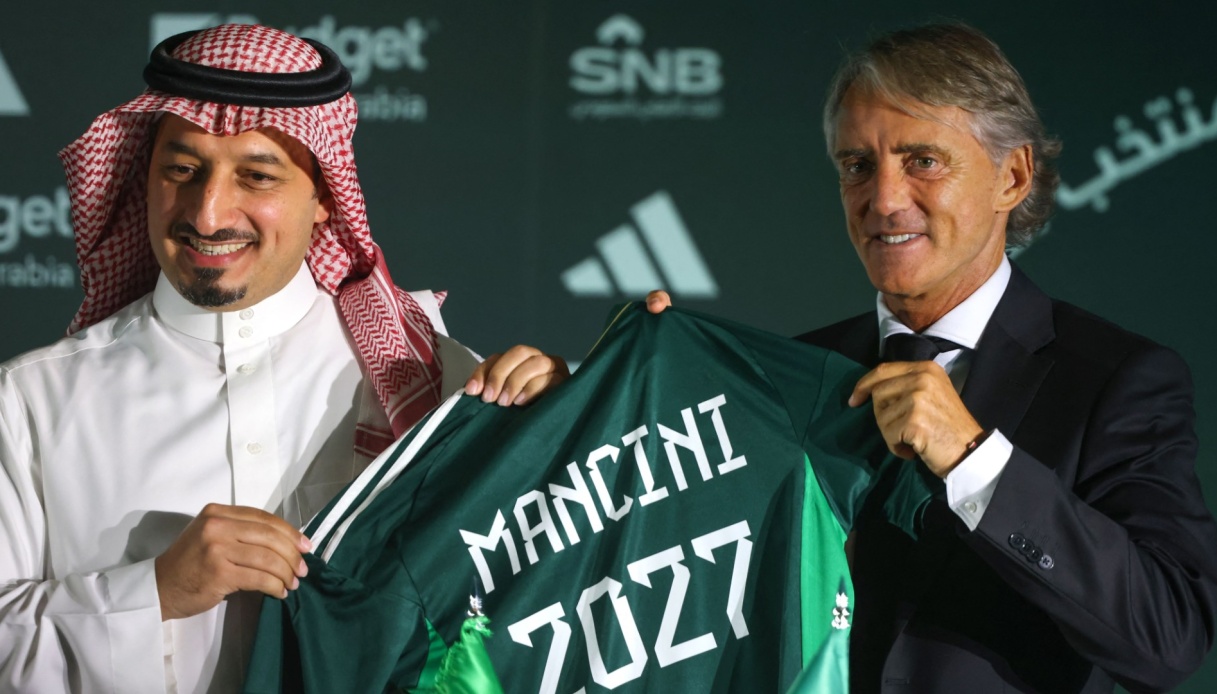 Roberto Mancini extols Arabs: "Here to win"
Late Monday afternoon; Roberto Mancini è was introduced as Saudi Arabia&#39s new technical commissioner: "We came here to win, after talking we will start working on the field and everything will be different. Our goal è to win the Asian Cup which has been missing for 26 years. I want to thank the president for choosing me and I am very proud to be here and to start my job. Call me Mancio, like when I played. Me and my team need time to work, the boys need the right atmosphere to improve".
"I started talking to the Federation in midà August and itè normal that some of my assistants did not know about this situation. Some have to take care of things in Italy, but we are enough to start working. We already knew the team, we saw the World Cup games and we know that there are several interesting players. È clearly it will take time, but we are confident that by working well and hard we can teach the team to attack well and score a lot. It è not easy right now, but I think that with our work we can do it".
" I think it is good for the Saudi league that all these stars are coming, because they can help raise the level of the league. È it also happened in Italy, with so many foreigners coming to us in the past who helped us improve at the technical level. We are confident about the players to choose for the Arab national team. I am not a magician, our way to improve è to work. I can tell the fans that we will work hard because we want to try to win something important. We have good talent in the national team, but now the only thing I can say è we will work hard to build something important here in Arabia".