Benjamin Pavard at Inter Milan, it is now official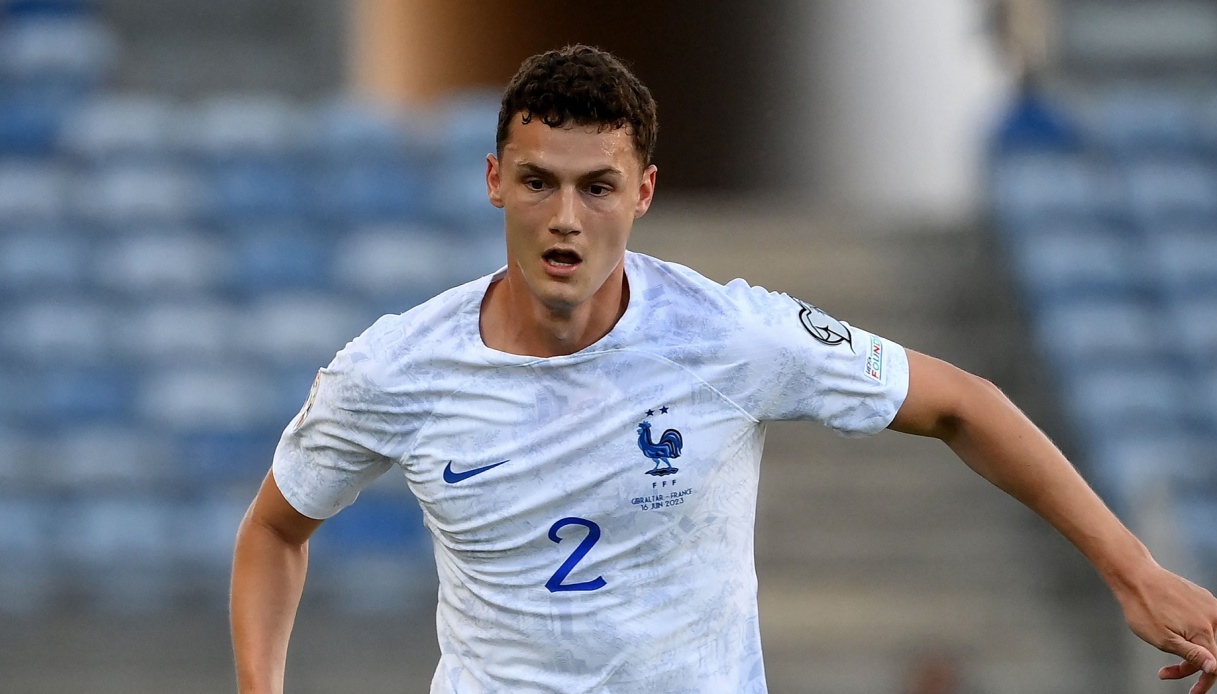 Benjamin Pavard to Inter, now è official
A day after the conclusion of the summer market, è came the official announcement on the Nerazzurri website of the arrival at Inter from Bayern Munich of 27-year-old French defender Benjamin Pavard. The 2018 world champion with France signed a €5 million contract for five seasons. Here is the text of the statement.
"A career è made up of so many days, matches, moments: some of these però remain unforgettable and change a player's life forever. The moment that definitively illuminated the star of Benjamin Jacques Marcel Pavard è is known: it is 57' of France-Argentina on June 30, 2018, the round of 16 of the World Cup in Russia. A marvelous goal, which rightfully brought him into the legend of French soccer.
Pavard's story però starts from much further away, from Maubeuge, a town in the Nord department where Benjamin è was born on March 28, 1996. A place far from the limelight, where the new Nerazzurri defender took his first steps. Pavard è grew up in Jeumont, a village of about 10,000 souls on the border with Belgium: this is where he began his journey in soccer. A passion transmitted by dadà Frédéric, a former French third division player, who filled little Benjamin with gifts: always the same gift, always a soccer ball.
After his beginnings at Jeumont, Pavard joined the youth sector of Lille, the team of his heart, when he was 9 years old: four times a week his parents took him to training, covering those 100 km that separate the two citiesà. Benjamin moved early to pursue his dream: years of sacrifice and growth, leading to his first-team debut in Ligue 1 in January 2015 against Nantes.
Two seasons, then the move to Germany, destination Stuttgart: with the red and white Pavard plays three years, collecting 88 appearances and a promotion to the Bundesliga. Just while he is playing in Stuttgart, his career changes thanks to the 2018 World Cup: Benjamin is surprisingly called up by Didier Deschamps, but in Russia he becomes a pivot for the Bleus, who win the World Cup, playing 6 games and scoring that extraordinary goal against Argentina, which is awarded as the best goal of the tournament.
From there, Pavard&#39s career definitely takes off: in 2019 he moved to Bayern Munich and over the course of his first two seasons won every single trophy played as a star player, becoming decisive with a goal in the Club World Cup final against Tigres. In total with Bayern he plays 163 games, scores 12 goals and wins 11 trophies: a path studded with successes and triumphs.
Ductility, experience and a great desire to win: Pavard è ready to bring all his class to the Nerazzurri as well.
#WelcomeBenjamin"