F1, PL1 Gp Monza: Max Verstappen ahead, ok Ferraris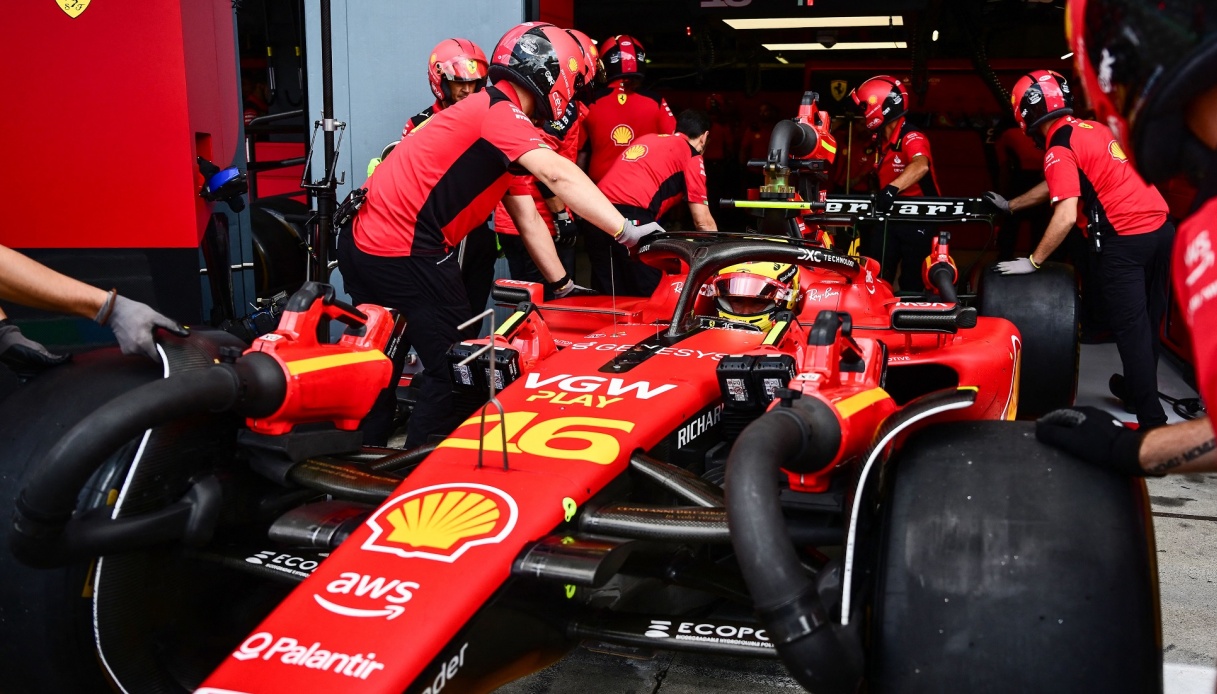 F1, PL1 Gp Monza: Max Verstappen in front, ok Ferrari
Red Bull driver Max Verstappen è was the fastest in the first free practice session at the Autodromo di Monza circuit, where the Italian Formula 1 Grand Prix d'Italia will be run on Sunday.
The world champion and undisputed leader set a time of 1:22.657, putting Ferrari driver Carlos Sainz and teammate Sergio Perez behind him. In fourth place there'è Charles Leclerc, then George Russell, Fernando Alonso and Lando Norris.
Lewis Hamilton è placed eighth. Ferrari sported the special yellow and red livery, designed especially for Monza.
1 VERSTAPPEN Red Bull Racing1:22.657 3
2 SAINZ Ferrari+0.046 4
3 PEREZ Red Bull Racing+0.177 3
4 LECLERC Ferrari+0.309 3
5 RUSSELL Mercedes+0.532 3
6 ALONSO Aston Martin+0.557 4
7 NORRIS McLaren+0.584 5
8 HAMILTON Mercedes+0.612 3
9 TSUNODA AlphaTauri+0.614 5
10 ALBON Williams+0.787 3