MotoGp: apprehension for Pecco Bagnaia, run over and hit in the leg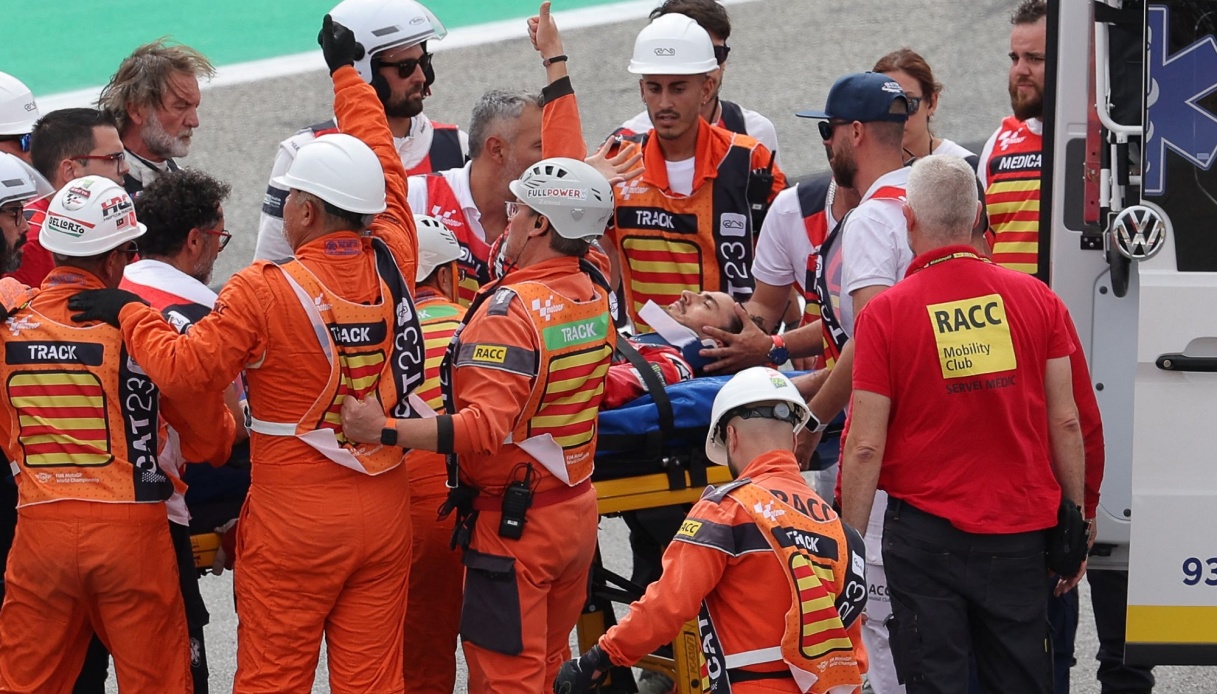 MotoGp: apprehension for Bagnaia, run over and shot in leg
Moments of apprehension in MotoGp for the condition of Pecco Bagnaia, protagonist despite himself in a terrible accident at the start of the Catalan Grand Prix.
After the maxi fall in the first meters of the race, which involved more ù riders, the world champion è fell alone in turn 2, when the centaur from Piedmont è was the victim of a high-side that threw him into the air.
Bagnaia è fell right in the middle of the track, and Brad Binder è failed to avoid him with his KTM, running over his right leg at the height of the knee. The Italian rider è was transported to the emergency medical center, while the race è was stopped for about 20 minutes. At the medical center rushed the Ducati men, his sister Carola and girlfriend Domizia, visibly shaken by what happened. With them was Davide Tardozzi.
According to Sky, Pecco's condition would be "less serious than expected". Bagnaia will be transported to the hospital in Barcelona.
Maxi fall at the Catalan GP: photos
Pecco Bagnaia run over by Brad Binder: photos of the near tragedy