Kieran Crowley picks 15 for World Cup debut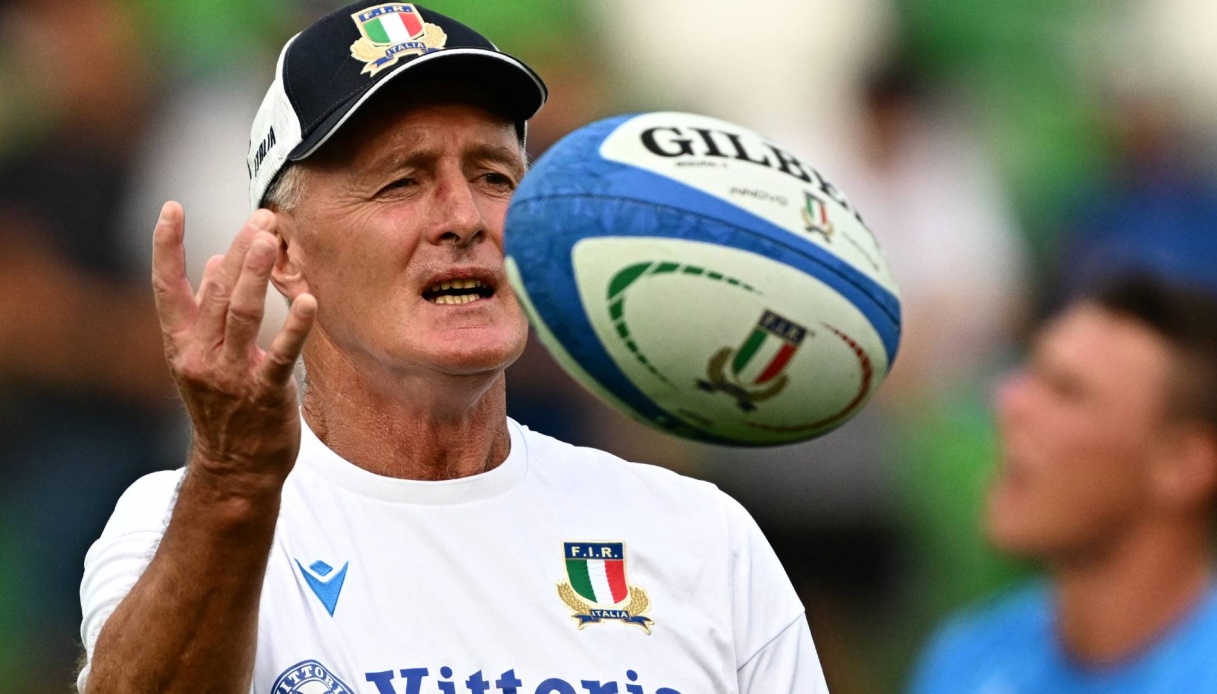 Kieran Crowley picked the 15 for the World Cup debut
Kieran Crowley, Technical Commissioner of the Italian Men's National Rugby Team, has made official the lineup that will face Namibia at Stade Geoffroy Guichard on Saturday, September 9 at 1 p.m. The match, valid for the first day of Group A of the Rugby World Cup 2023, will be broadcast live on Rai 2 and Sky Sport Uno.
It will be the fifth confrontation between the two teams with 2 wins each and the last precedent dating back to four years ago in the first match for both national teams in the 2019 Rugby World Cup in Japan. Present in the match list for the 2023 World Cup opener are five Azzurri returning from the match played at the Hanazono Stadium in Osaka with Ferrari and Riccioni starting from the bench and Morisi, Ruzza and Allan in the starting XV as well as in the next match.
Sixteen Azzurri at their first cap in the Rugby World Cup (10 starters and 6 on the bench) with Tommaso Allan – arrived at presence number 76 – who will play; his third World Cup.
Two changes in Italy's starting XV from the last match won 42-21 against Japan at the Monigo Stadium in Treviso with Dino Lamb and Danilo Fischetti taking the place of Niccolò Cannone and Ivan Nemer.
The three-quarter department is confirmed with Allan, Ioane – author of three goals against the Rising Sun national team – and Capuozzo in the extended triangle. The Brex-Morisi pair will be in the center, while the keys to the median will again be entrusted to Paolo Garbisi and Varney.
Third line with captain Lamaro, Lorenzo Cannone and Sebastian Negri. Second line Ruzza along with Lamb, while Ferrari, Nicotera and Fischetti will take the field in the front line.
Ready to take over from the bench Faiva, Nemer, Riccioni, Sisi, Zuliani, Page-Relo, Odogwu.
"We prepared well for this match. There'è energy in the team for the World Cup debut. The focus will be on our performance and the next game. We work step by step showing the best version of ourselves" said Kieran Crowley.
Refereeà the match will be the Irish Andrew Brace.
This is the lineup that will take the field:
15 Tommaso ALLAN (Perpignan, 75 caps)
14 Ange CAPUOZZO (Stade Toulousain, 12 caps)
13 Juan Ignacio BREX (Benetton Rugby, 26 caps)
12 Luca MORISI (released, 47 caps)
11 Montanna IOANE (Lyon, 21 caps)
10 Paul GARBISI (Montpellier, 27 caps)
9 Stephen VARNEY (Gloucester Rugby, 21 caps)
8 Lorenzo CANNONE (Benetton Rugby, 12 caps)
7 Michele LAMARO (Benetton Rugby, 29 caps)– captain
6 Sebastian NEGRI (Benetton Rugby, 48 caps)
5 Federico RUZZA (Benetton Rugby, 45 caps)
4 Dino LAMB (Harlequins, 3 caps)
3 Simone FERRARI (Benetton Rugby, 47 caps)
2 Giacomo NICOTERA (Benetton Rugby, 15 caps)
1 Danilo FISCHETTI (Zebre Parma, 33 caps)
Available
16 Epalahame FAIVA (released, 7 caps)
17 Ivan NEMER (Benetton Rugby, 13 caps)
18 Marco RICCIONI (Saracens, 22 caps)
19 David SISI (Zebre Parma, 28 caps)
20 Manuel ZULIANI (Benetton Rugby, 13 caps)
21 Martin PAGE-RELO (Lyon, 2 caps)
22 Paul ODOGWU (Benetton Rugby, 3 caps)
23 Pierre BRUNO (Zebre Parma, 13 caps)
This is Italy's summer Test Match schedule
29.07 Scotland v Italy, Edinburgh – 25-13
.
05.08 Ireland v Italy, Dublin – 33-17
19.08 Italy v Romania, San Benedetto del Tronto – 57-7
26.08 Italy v Japan, Treviso – 42-21
This is the schedule of Italy's matches in the RWC 2023 round:
09.09 Italy v Namibia, Saint-Etienne 1 pm
20.09 Italy v Uruguay, Nice 5:45 pm
29.09 New Zealand v Italy, Lyon 9 p.m.
06.10 France v Italy, Lyon 9 pm