There's Luka Doncic's Slovenia in Gigi Datome's latest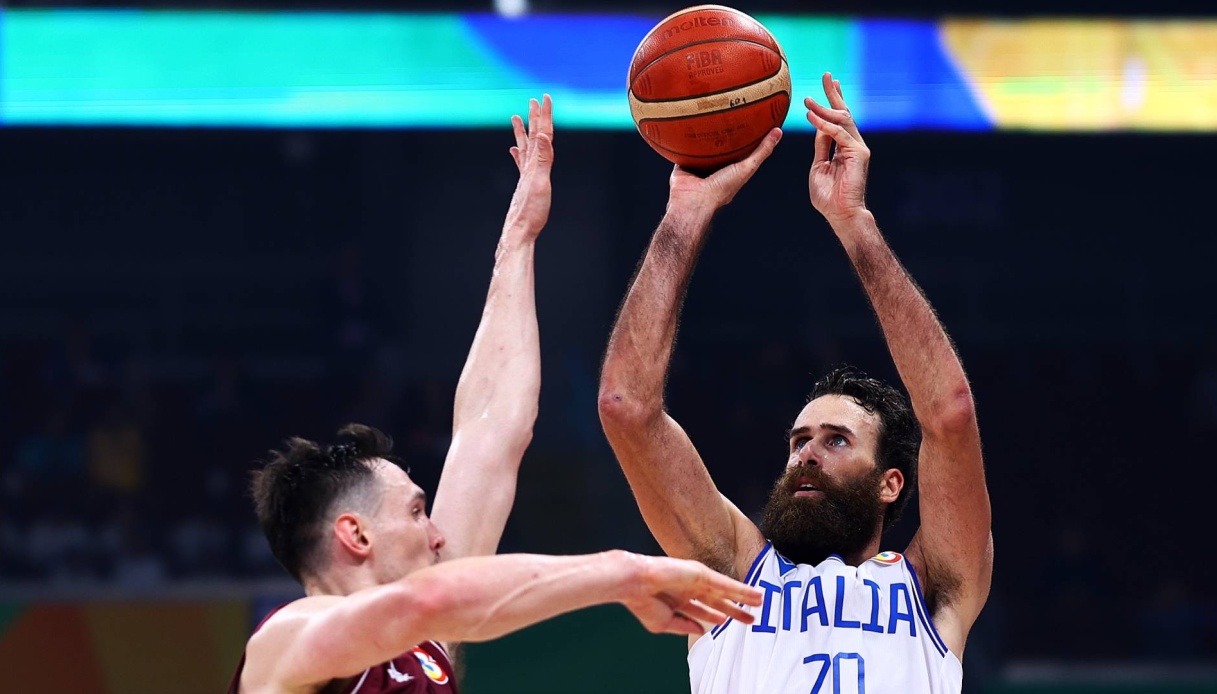 There's Luka Doncic's Slovenia in Gigi Datome&#39s latest
Gigi Datome will leave played basketball tomorrow. After the'announcement at the end of the championship and the'last game in Italy in Ravenna last August 13, the captain will end his adventure on the parquet against Slovenia on Saturday, September 9 (10:45 a.m. Italian time, Rai Sport, Sky Sport Uno, Now, DAZN).
So it will be Luka Doncic the'last opponent of a career made of 203 appearances (tomorrow, 10° Azzurro all-time) and 323 counting the Youth (absolute record). A life dedicated to the Nationals along 21 summers made up of joys and disappointments, always with a moving dedication and exemplary professionalism. Captain since the 2013 season, Gigi has taken part in two editions of the World Cup (2019 and 2023) and six editions of the EuroBasket (2007, 2011, 2013, 2015, 2017, 2022) going through the eras of five coaches: Carlo Recalcati, with whom he debuted in 2007, Simone Pianigiani, Ettore Messina, Meo Sacchetti and Gianmarco Pozzecco.
Contending for the 7° final place to Italy will be, therefore, Slovenia of the Dallas Mavericks phenom, already crossed in Trieste last year at coach Pozzecco's very first on the National team bench (he was knocked out by a very young Italy 71-90). In total, there are 23 previous meetings between the two teams with a record of only 9 wins since 1992. The Slovenians, who last night lost the 5°/8° place semifinals to Valanciunas' Lithuania 100-84, ended their run to the Medals in the Quarterfinals against Shai Gilgeous-Alexander's very strong Canada (31 points) after playing it all the first half. Fatal was the 30-21 split in the third fraction. The"sun" of Sekulic lineup is obviously "Luka Magic", king of the World Championship scorers with 26.7 points average per game, but around him revolve Mike Tobey, born in Monroe in New York State but naturalized Slovenian in 2021 and Klemen Prepelic, the second best Slovenian scorer with 14 points per game. With them Aleksej Nikolic, in Italy with Treviso, Sassari and Brescia. Doncic, Prepelic and Nikolic, along with Blazic and Dimec, are the only veterans from Slovenia, which graduated'European Champions in 2017 by beating Serbia 93-85 in the final.
Teams qualified for Pre-Olympic 2024 tournaments(24)
Angola, Bahamas, Bahrain, Brazil, Cameroon, Croatia, Ivory Coast, Egypt, Philippines, Finland, Georgia, Greece, ITALY, Latvia, Lebanon, Lithuania, Mexico, Montenegro, New Zealand, Poland, Puerto Rico, Dominican Republic, Slovenia and Spain
Teams qualified directly for the Paris 2024 Olympic Games (8)
France (host country), the United States, Canada, Australia, South Sudan, Serbia, Germany and Japan.