Juventus, clear ideas: Dusan Vlahovic is no longer a bargaining chip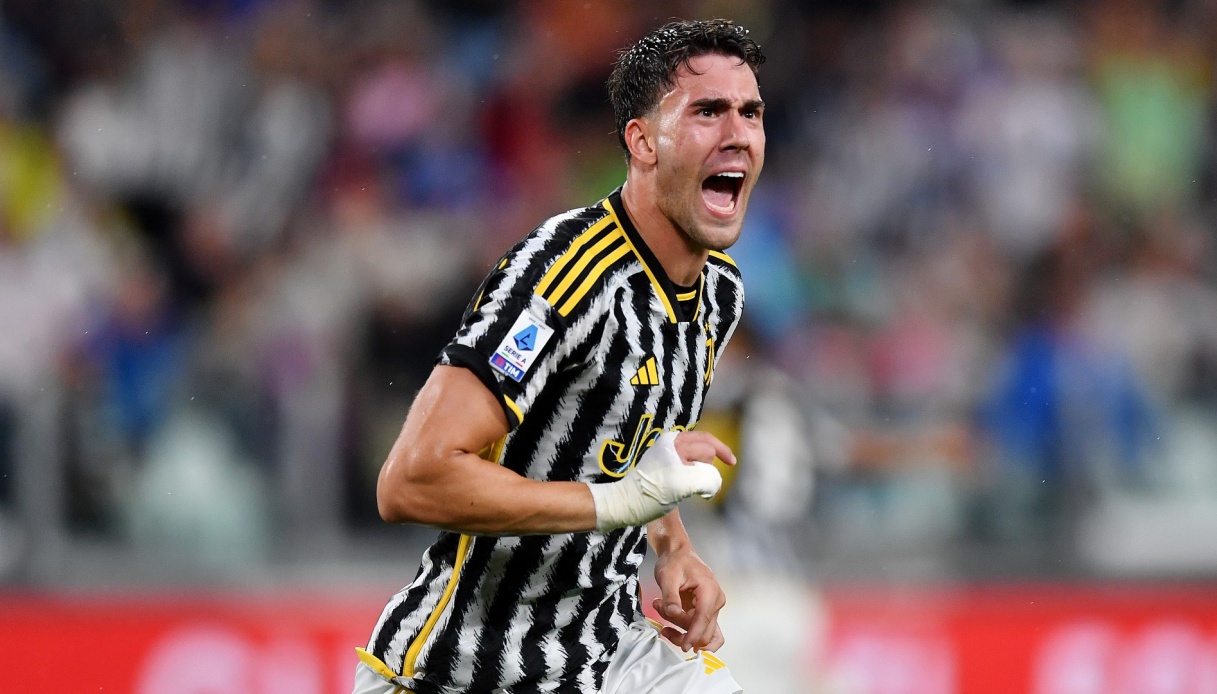 In the summer he seemed destined to play atrove, now è a staple
How strange soccer and, in particular, the dynamics of the soccer market. Dusan Vlahovic, until a few weeks ago, seemed destined to leave Juventus. The exchange with Romelu Lukaku seemed to be a done deal and, instead, the Serbian not only è remained in Turin, Juventus side, but also started the season great.
A sudden change of course with important consequences. Juventus now seems convinced to bet big on the 2000 class striker who, for his part, has never hidden his will to stay and make a difference with the bianconeri jersey (the fans have never had any doubts, preferring the Serbian to any alternative).
According to Gazzetta dello Sport, Giuntoli is reportedly planning to meet with the Serbian player's entourage to see whether or not there are el conditions for an extension, perhaps for one or two seasons, of the current contract, which expires in June 2026 (in the final year, Dusan Vlahovic will receive a salary of 12.5 million euros). A move that certifies that Dusan Vlahovic is no longer on the market and, above all, a bargaining chip. He è the present and the future of the Old Lady. There could be important news about his contract with the bianconeri in the near future.