Nole Djokovic wins US Open and pays tribute to Kobe Bryant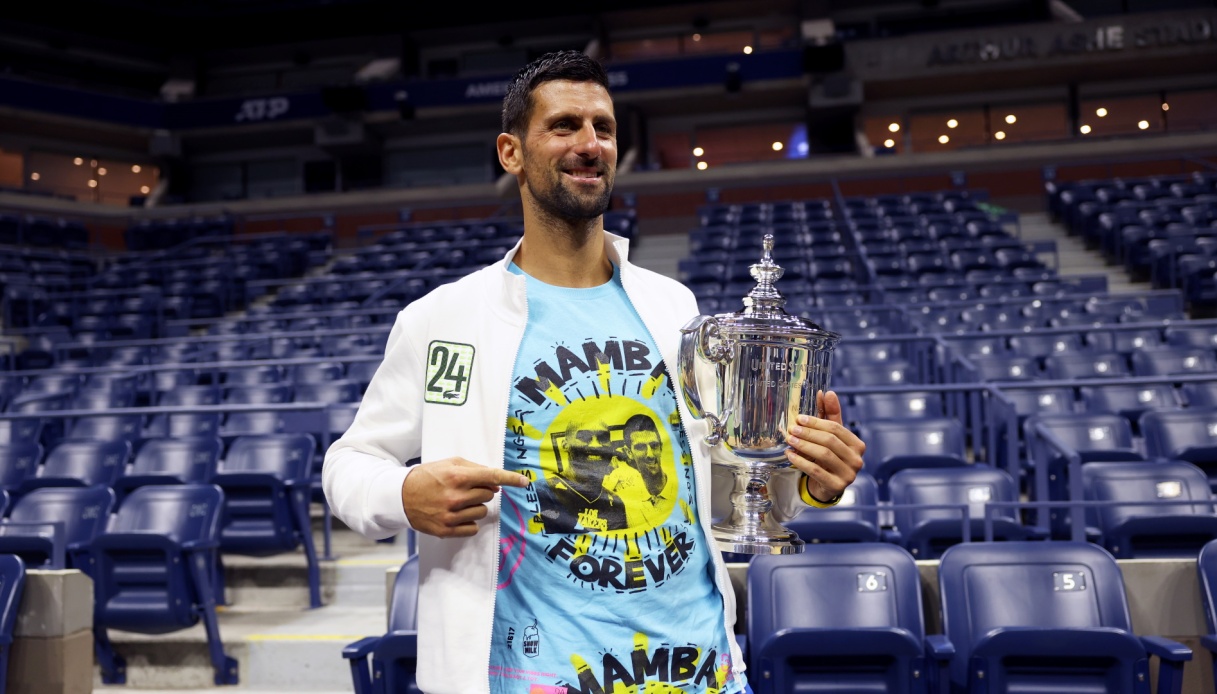 After a full five years, the Serb returns king of New York
.
Djokovic è the new king of New York. The Serb, at 36, signs another great feat, managing, five years after his last triumph, to win the U.S. Open.The final against Medvedev, Alcaraz's executioner, had no history with Djokovic who è imposed himself in just three sets (6-3, 7-6, 6-3), confirming that he is clearly superior to the Russian.
Thanks to this success, Djokovic rises to 24 Slams won in his incredible career. During the trophy ceremony, the Serb showed Kobe Bryant's T-shirt: "This trophy è yours. Since I was a child I wanted to be the strongest, but I never thought I would win 24 Slams. Kobe Bryant. I promised myself I would wear this shirt if I won. I didn't show it to anyone, Kobe was a great friend. È he was an example of a winning mentality, he helped me so much in my moments of crisis. With his passing I lost a reference point, symbolically I thought I would pay tribute to him".
Medvedev, in his tenth career loss to Djokovic, highlighted the superiority of his rival: "I am happy, I have to congratulate an incredible player like Djokovic. I still have to understand when you are going to drop the pace (laughs, ed.). Thanks to my coach, every time we manage to take a step forward. Sometimes things go well, sometimes not".