NFL, Cowboys humiliate Giants: 40-0 finish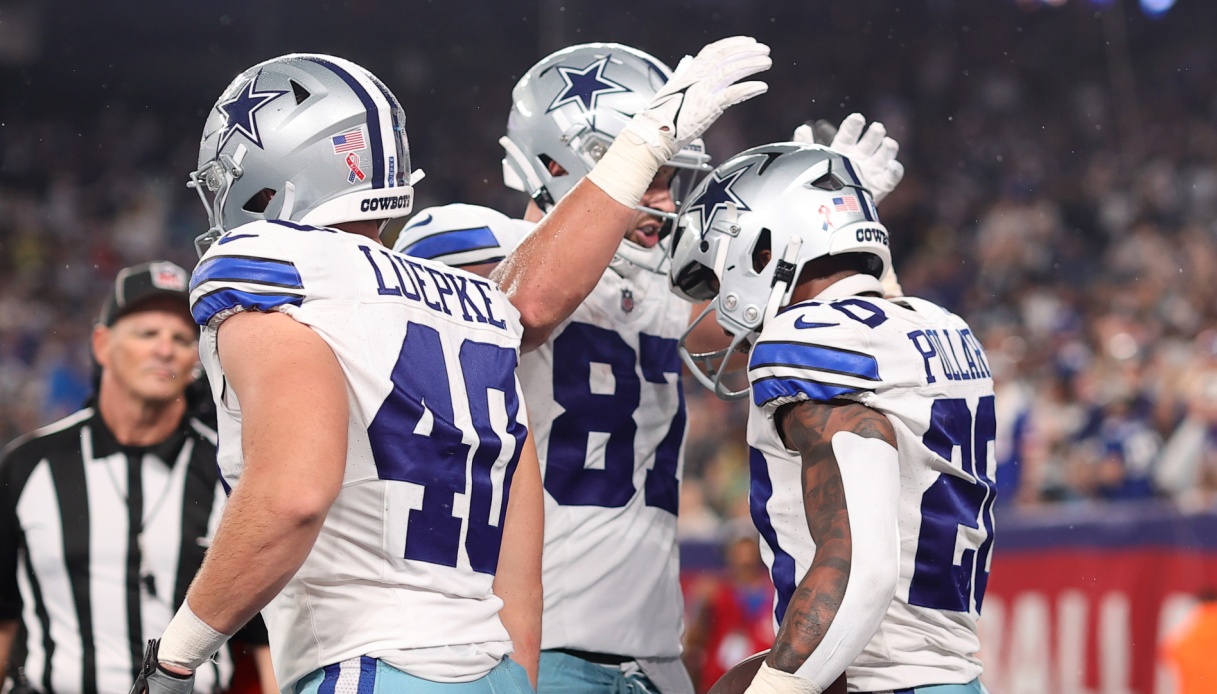 The NFL regular season è started with a bang for Dallas
Lots of contests valid for week 1 of the NFL regular season played in the night. Sprint wins for Saints (16-15 over the Titans), Dolphins (36-34 over the Chargers), Buccaneers (20-17) over the Vikings) and Raiders (17-16 over the Broncos) but there'è was one game that left a mark, namely the "first" of the Cowboys.
The Dallas franchise è imposed itself on the New York Giants with a bombastic 40-0. The Cowboys did not allow a single point to their opponents, dominating them throughout the course of the game thanks to a virtually perfect defense. Barkley, RB of the Giants, è was held to only 51 rushing yards (12 carries).
" We all showed up with the right mindset and the idea that we were going to dominate. We know that these games depend on us and we promised to do our best to be ready. We have prepared to the maximum and now we just have to maintain this level. È a great start", the words of LB Parsons, one of the stars of the Cowboys defense. The defense, space, of Dallas è topic of discussion all over the American media.