Promises great excitement for the Giovanni Nasi & DiaSorin Trophy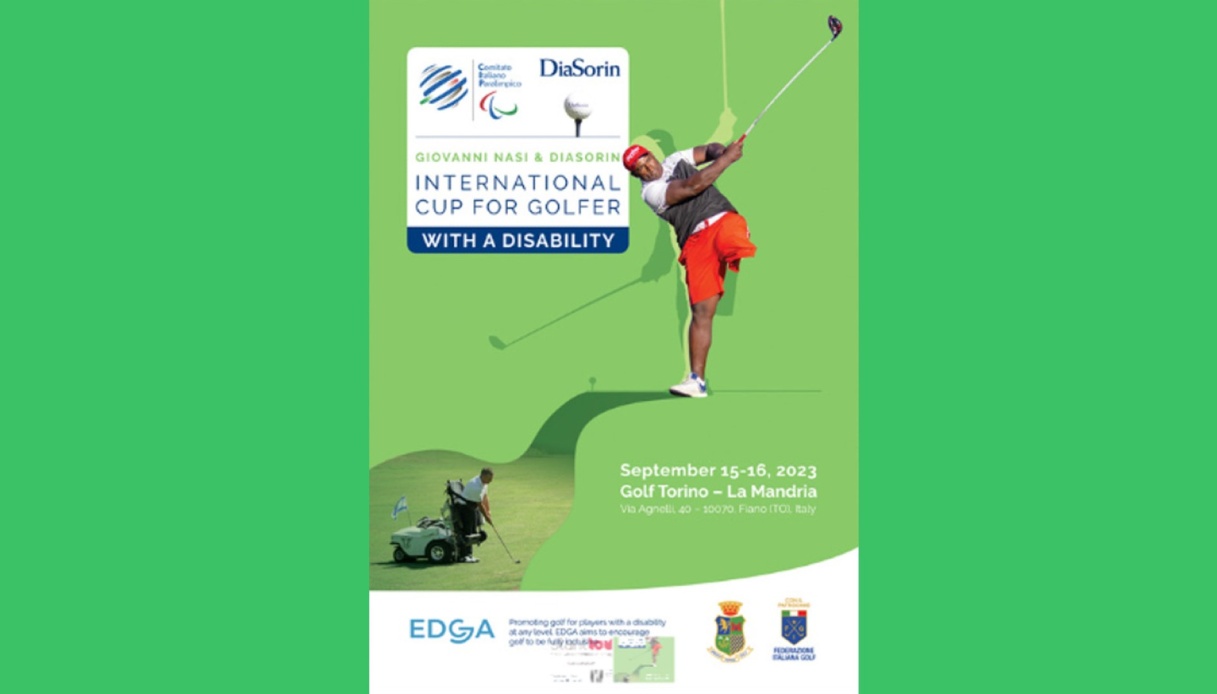 On the weekend the Giovanni Nasi & DiaSorin trophy
On September 15 and 16, 2023, The Giovanni Nasi & DiaSorin Trophy returns to La Mandria (Fiano, TO), with the participation of more than 57 athletes from all over the world (Italy, France, Switzerland, Czech Republic, Israel, Belgium, Chile, United Kingdom, Ireland, Holland, Turkey, Germany, Slovakia and Japan), making itì one of the tournaments on the EDGA (European Disabled Golfers Association) circuit with the largest number of participants, including Manuel de Los Santos, who è was the first golfer with disabilities to be invited to play in events organized by the'European Tour and Golf Australia, opening the door to many other golfers with disabilities.
"I am happy and excited about this new edition, which expresses and tells all the strength that sport adds to the values of inclusiveness, quality of life, strength and health, things in which I strongly believe, making these two days a competition that encourages people to seek a serene and real psycho-physical well-being", soì Tiziana Nasi, organizer of the Trophy and Vice President of the Italian Paralympic Committee. "The 2022 è edition was a success, and the 2023 one will certainly be as well. I thank Diasorin for always being by our side with conviction in this beautiful adventure".
Sports, competitiveness, enthusiasm: these are the values that the Giovanni Nasi & DiaSorin Golf Trophy has always embraced.
2022 è was an important and fundamental year because é the Trophy changed its nature and è became an international competition of the EDGA Circuit, valid for world ranking, approved by the Italian Golf Federation and sponsored by the Italian Paralympic Committee. An important recognition, which è was enthusiastically espoused, in its principles and intentions, by an authoritative partner such as DiaSorin, which has always been attentive to social and inclusive issues.
The Trophy will be heldà at the Golf Torino La Mandria in Via Agnelli n°40 in Fiano (TO) on Sept. 15 and 16, departures from 9 a.m. to 12 noon.
The awards ceremony will be held on Saturday 16, a end of the race.