Sergio Scariolo sheds light on Iffe Lundberg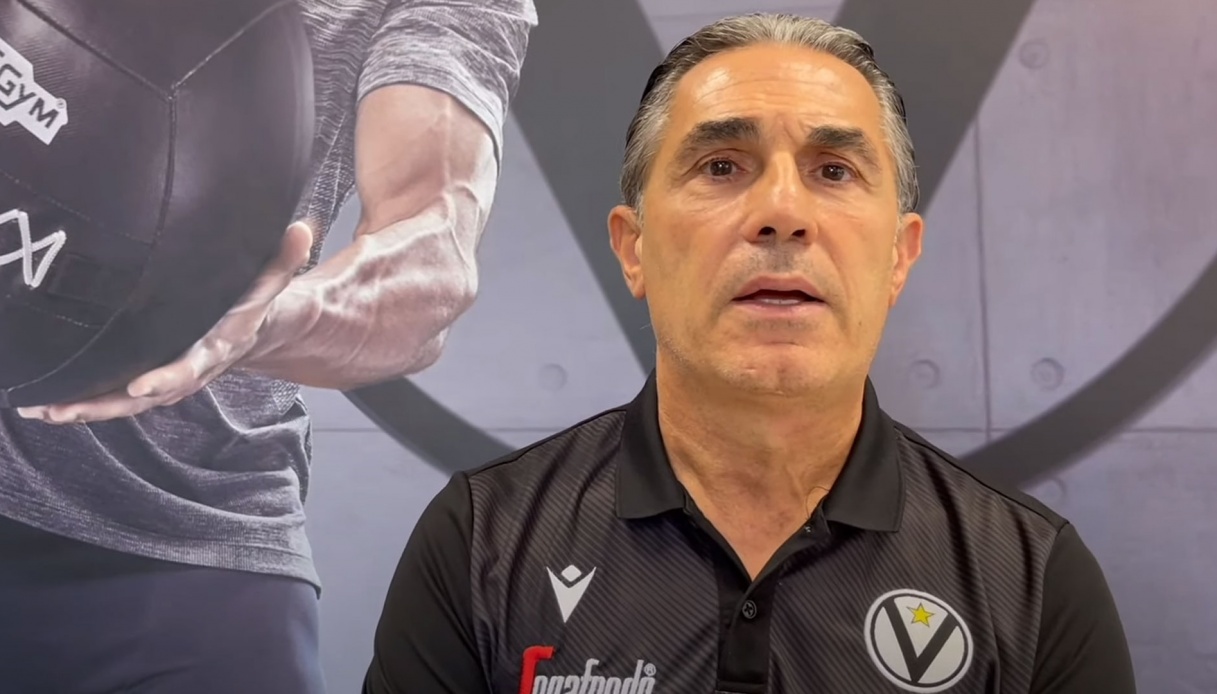 The words of Sergio Scariolo in the press conference
First press conference of the season for Sergio Scariolo, who spoke ahead of Saturday's match against Bayern Munich, a semifinal of the 'Magenta Cup'. "In these first few days I have had a chance to start getting to know the team, especially the new players, after returning with great energy and motivation for the new season," he stressed. "It will be a demanding season, from all points of view, there will be a lot to work on, based on what I have seen in these first few days but there is a good attitude and good will in general. Specifically he will only be able to go when he has more contact with the team and especially with the new players who are obviously a little bit more backward than those who were already there. The company'handed me the team and I receive it with a lot of desire as always to make it competitive and choral, a team that sacrifices and works for each other. It must be given credit to the companyà for doing what we can according to the means at our disposal, now it is up to us on the field to do the best we are capable".
"I still need a few more weeks especially for those who have just arrived, some of them I know better of course," he added. There'è no doubt that the natural offensive quality is less than last year while the defensive potential is higher, if there is the willà which in these early days I have detected from the very beginning. Most of these players have never had a priority role in their respective teams, some of them have had it in the distant past, many of them have to step up to the level of personality;. In the end many games are played in the quarters: it takes talent to create opportunities against defenses, so we expect a step forward from players who can grow. Last year one of the solutions was to give a lot of the ball in the hands of Milos, so now it will be necessary to find good shots from collective actions, but we all know that in the important moments of the games those collective situations are stopped by the opposing defenses and so here individually it will be necessary for someone to step up. I come from an'experience with the national team where we were playing very well, we were getting in front in the last quarters but we lacked a player who had the ball in his hands in the highlights. We will try to figure out further on how to play those possessions where the ball is hot. Let's see if someone will be able to take that step forward, as we expect, to enhance our qualities".
So he shed light on the affair related to Iffe Lundberg: "È a decision of the companyà which at this moment has the absolute priority; of course, let's see what will be the development in the coming days. Iffe, I must say, is training with great seriousnessà and professionalism; as indeed he always did last year. È a decision for which it does not matter who takes it externally, what matters is the line that is chosen on which to be compact and homogeneous, after the various internal evaluations".
"Meanwhile, I have to say that I am happy with the'contribution that the young people are making, some have already; even participated heavily in friendly matches. The preparation phase è a phase where rosters are filled with players who are not under contract, who come from other teams. We are now simply waiting for them to return, as Isaiah and Toko, Alexander and Achilles have already done. The speech of Lundberg è is different, because è he is not considered among the players who will be available to the first team and therefore cannot be put as an'absence. Menalo is also making strides, especially on offense. The youngsters are giving us a great hand in training, then we also think that if there should be a chance, especially in the league, we will open the doors for them even maybe for a few minutes" concluded Scariolo.