A new captain for Happy Casa Brindisi.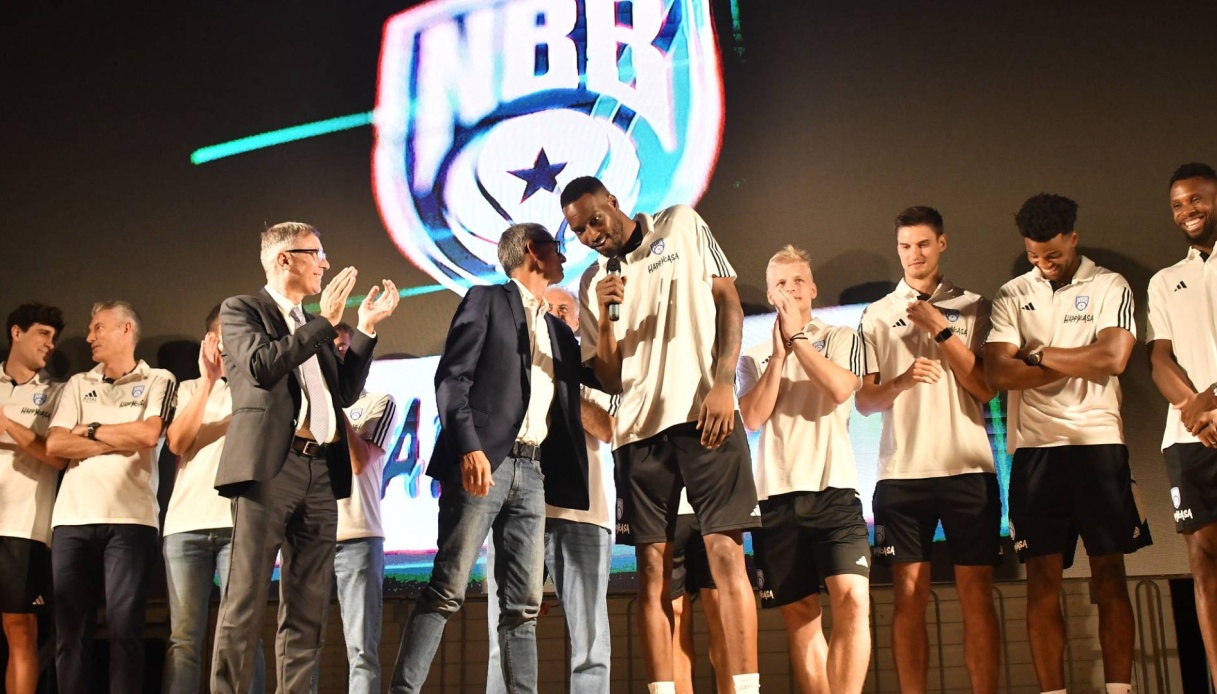 A new captain for Happy Casa Brindisi
A pyrotechnic evening, ended amid fireworks and the excitement of thousands of fans present on the Brindisi waterfront, filling the Virgilio Steps with the same passion as always.
Happy Casa Brindisi experienced the first real crowd bath of the new sports season, in the usual opening and presentation evening that took place in the heart of the cityà. Presenting on stage the team, staff, management, authoritiesà and guests was journalist Mino Taveri.
An unforgettable evening also and above all for the new faces from which the company wanted to lay the foundations for a new sports cycle: from sports director Leo De Rycke to the'excitement of the first time as head coach biancoazzurro for coach Fabio Corbani and the appointment of the new captain, JaJuan Johnson.
From the stage we move immediately to the parquet, to PalaPentassuglia, the scene of the 12th edition of the Memorial dedicated to the'unforgettable Big Elio.
This is the schedule of games:
-Frierdì September 15 at 8:30 pm: Happy Casa Brindisi vs Gevi Napoli
-Saturday, September 16, 6 p.m.: Gevi Napoli vs Falco Szombathely (UNG)
-Sunday, September 17 at 18:00: Happy Casa Brindisi vs Falco Szombathely (UNG)
Tickets to attend the Memorial are on sale at the New Basket Store. Tickets, single, unnumbered seat, valid for all three days at a cost of €15 or single ticket, single day, priced at €10.
The company reserves the right to block some parterre rows for organizational needs. Free admission for all children up to 8 years of age.
The box office at the sports hall will open Friday evening from 7:30 pm, Saturday from 5:45 pm and Sunday from 5:45 pm. Please be advised that the inner gate will not be available due to maintenance work, so public access will be provided from gates No. 3 and 5 of the Elio Pentassuglia Palasport.
Television and streaming coverage of the tournament will be guaranteed thanks to the efforts of our media partner Antenna Sud. Matches will be visible on Antenna Sud Extra (can. 92 d.g.t.) and on www.antennasud.com.