Gianmarco Tamberi up for best European athlete of the year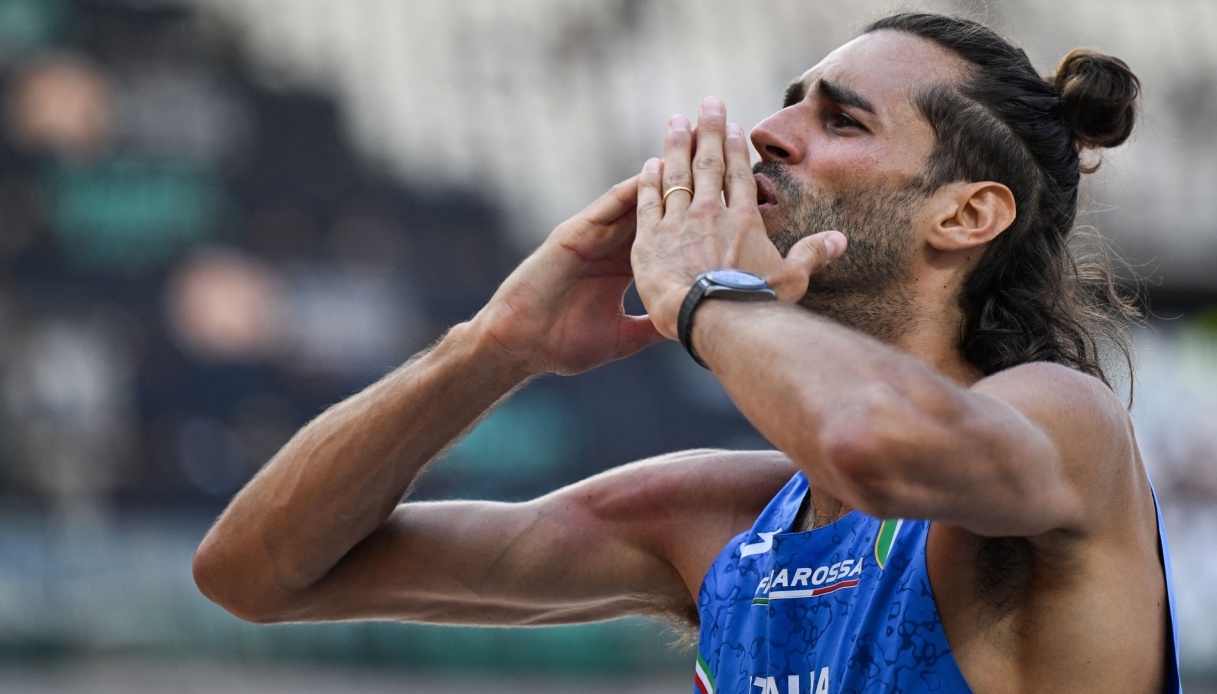 Gianmarco Tamberi in contention for the best European athlete of the year
Photos of Gianmarco Tamberi's jubilation over winning the world title
A month after his world triumph in Budapest, the only gold missing from his collection of wonders, Gianmarco Tamberi è officially nominated for European Athlete of the Year. The 'champion of everything' simultaneous master of the Olympic, world and European titles, è is among the ten Golden Tracks nominees in the "Men's European Athlete of the Year" category, in the company of the continent&#39s other greats, from Swedish pole king Armand Duplantis to Norwegians Jakob Ingebrigtsen and Karsten Warholm.
The winner of the award, a classic end-of-season recognition, will be unveiled at this year&#39s European Athletics ceremony in Vilnius, Lithuania, on Oct. 21. Tamberi can boast of the world title in the high hurdles won in Hungary on Aug. 22 with a world lead of 2.36 and the role of captain in the first historic Italian victory at the European Team-Cup Europe Championships in Chorzow in June. But above all, and this goes even beyond athletics and sports, he can count on his ability to engage, excite and entertain audiences that has few equals in the world.
"One month since one of the most important sporting feats of my career and still hearing 'champion of everything' gives me chills after what I have been through," he wrote today on personal social profiles, "but even more, it gives me chills to think about the affection you have shown me and the wonderful words you have said to me in these days. Thank you, thank you, thank you to all of you who are and forever will be, the most beautiful part of this trip. Italians do it better!".
At the announcement of his candidacy, the Marche-based jumper of the Fiamme Oro immediately received an avalanche of 'likes' on European Athletics profiles: you can vote until October 2 and the preferences expressed will contribute 25 percent to the final decision, which will be determined, for the other three quarters, by the vote of the Federations, the media and a panel of experts. The same formula will also define the winners of the "Rising Star" category, in which long distance runners Larissa Iapichino and Mattia Furlani are candidates.