Juventus, Massimiliano Allegri acquits Gatti and Szczesny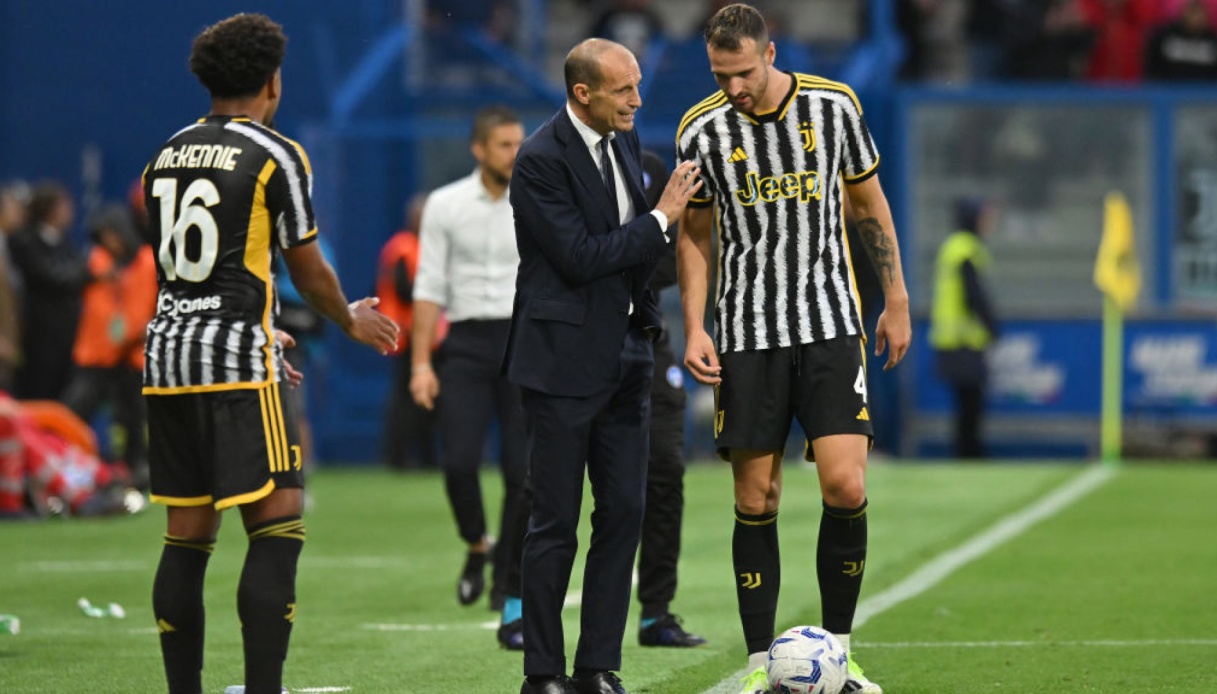 Massimiliano Allegri's words ahead of Juventus-Lecce
.
On the eve of the match against Lecce that is valid for the sixth day of Serie A, Juventus coach Massimiliano Allegri, during the pre-match press conference, among the various topics discussed, è returned to talk about the knockout with Sassuolo and the individual mistakes made by Federico Gatti and Wojciech Szczesny.
"Gatti must remain calm becauseé he has just started his career. Other mistakes will happen, maybe not like Saturday's but they will happen. Szczesny è the starting goalkeeper and tomorrow he will play, knowing however that Perin è a very reliable second. Everyone is available except Kean who has a small problem with his tibia" debuted the Bianconeri coach.
"Compared to last year we lost in experience, but gained speed" and lightheartedness. We must continue to work with balance, knowing that difficult situations can happen like Saturday. We can only grow, but è normal that if we don't have internal balance we start to go on a roller coaster and this must not happen. We must have the desire and the will to get maximum results" continued the Livorno coach.
"Tomorrow we will meet a solid team. D'Aversa è a very good coach and in Lecce he is doing very well. They have Corvino who è very good, one of the most experienced directors who always manages to build good teams like the one last season. Inter, Napoli and Milan are the three clubs above the others. The Nerazzurri are proving that they deserve first place in the standings, while we have to be good at fighting to qualify for the Champions League" added the former Milan man.
"We will not è that we improve if I say we raise the bar. We have to understand our limitations and then turn them into strengths. The reality è è that there are three teams, on paper favorites for the Scudetto. Then the field canò overturn the hierarchies. When you open a new cycle, the dangers of being out of the Champions are many. You have to stay focused and think one game at a time" said the Bianconeri coach.
In conclusion Massimiliano Allegri è expressed himself about possible changes in the starting 11: "Yildiz is back from a goal with the Next Gen. He è a very good guy to play, I like him a lot. Rugani is fine, Milik the same. Chiesa and Vlahovic, on the other hand, are to be evaluated, as they have played two important and very physically demanding games. One of them may start from the bench tomorrow. After that there'è another match in Bergamo".