Sassuolo, Alessio Dionisi is adamant about Inter.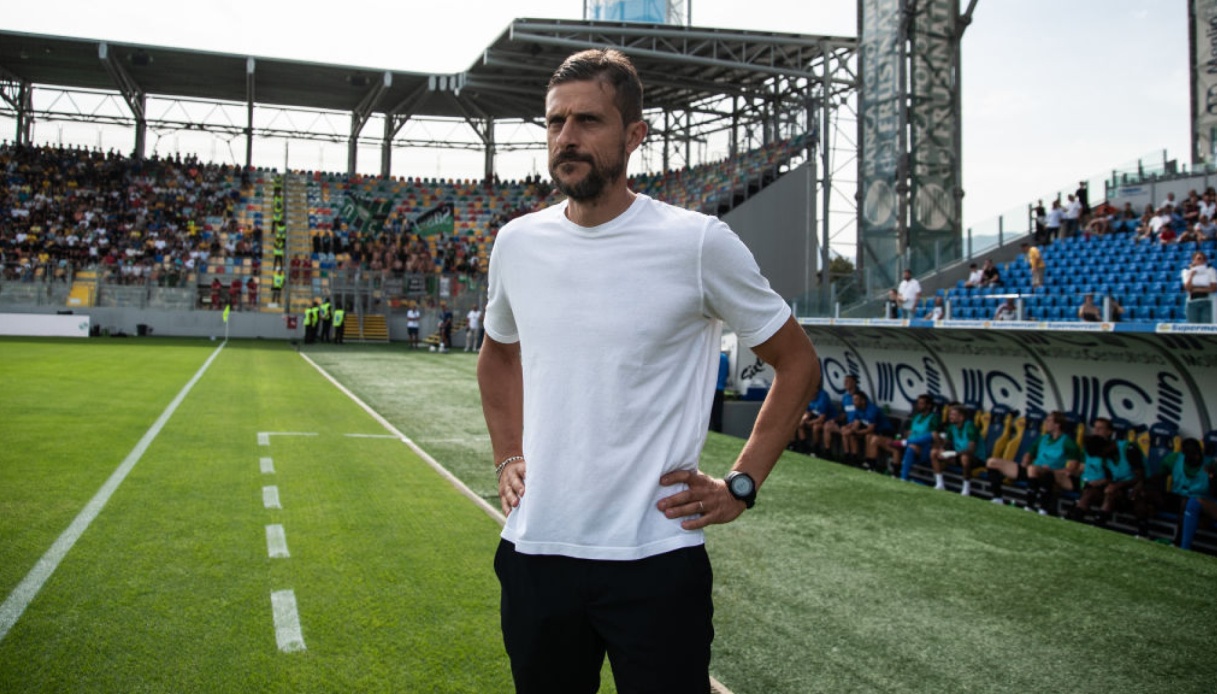 Dionisi's words ahead of Inter-Sassuolo
On the eve of the match that will see Sassuolo take on top-seeded Inter in the sixth day of Serie A, the coach of the Emiliani presented the match that awaits them during the usual pre-match press conference.
"The victory gave us a lot of confidence and awareness. We got a result by performing against a team of a higher level than us. Now I wouldn&#39t want to talk about Juve anymore, because we know that what we did against them is not enough to get a result against Inter, which seems unplayable right now. We have to work on our heads and try to be the best Sassuolo we can be, but we know that it might not be enough" began the Emiliani's coach.
"It is difficult to think of going to San Siro and playing the game against Inter for 90-100 minutes, but we will have our opportunities. There will be times when we will handle the ball and we will have to be good at it, just as we will have to be careful when we have to defend. I want the boys to take the field with courage and personality;. We managed to do that with Juve, but tomorrow will not be easy becauseé the stadium will push themé for the whole 100 minutes" added the former Empoli coach.
In conclusion, Alessio Dionisi è dwelt on the'ex of the match Davide Frattesi: "I will pat him on the cup because thereé there&39;è a good relationship. He left a good memory because é è a smiling guy who puts energy into everything he does. I wish him well tomorrow and it will be a pleasure to see him again. He è already; inserted himself well into Inzaghi's schemes, but let's hope that tomorrow he won't be the Davide we know".