Marc Marquez-Ducati, Bagnaia quotes Valentino Rossi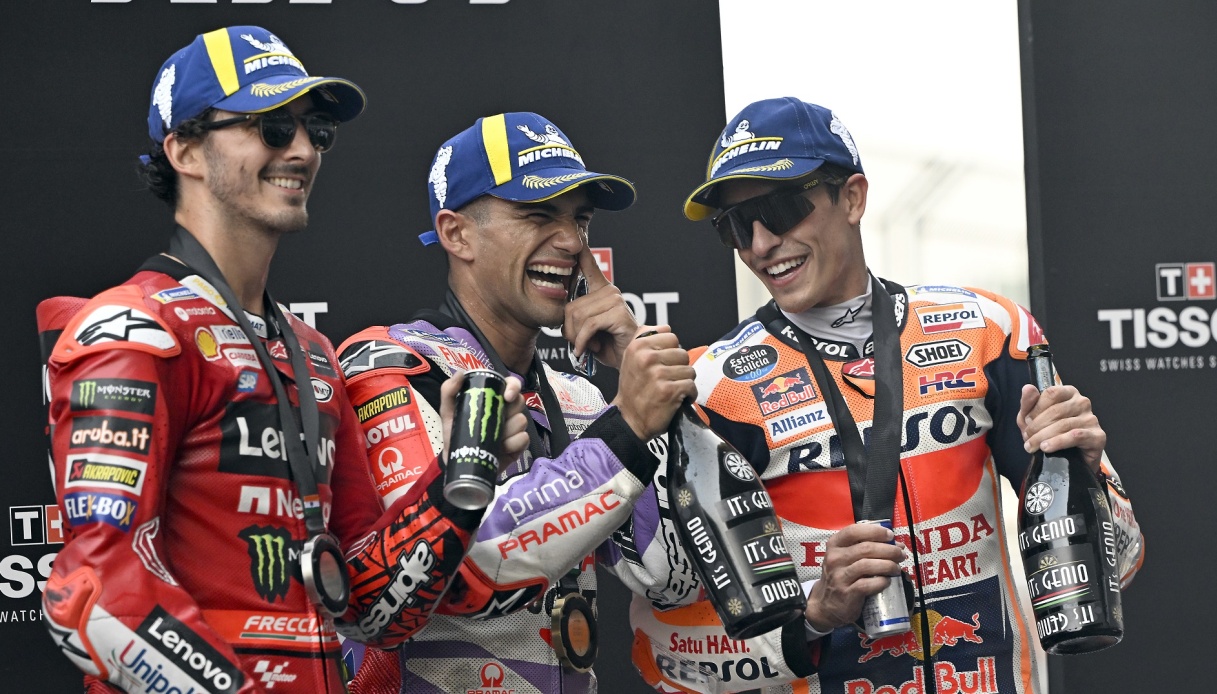 Marc Marquez-Ducati, Bagnaia quotes Valentino Rossi
The race for the MotoGp World Championship is heating up after Jorge Martin's victory in Japan, but also holding the headlines è the affair related to the possible farewell of Marc Marquez to Honda, to move to the Ducati Gresini team.
During the post-race press conference, an exchange between world champion Bagnaia and the number 93 made noise."Today's podium è was very romantic and beautiful", said the Catalan, who finished third in Motegi. "Bye Bye Honda…", said Bagnaia, who when asked for an explanation by Marquez said: "You reminded me of Valentino's kiss".
Bagnaia made reference to a gesture by Valentino after the 2010 Valencia Grand Prix, when he kissed his Yamaha bike goodbye before his (unfortunate) two-year stint in Ducati.
Ducati's dg Dall'Igna to Sky explained that by now Marquez's intentions are clear: "That he strongly wants to get on a Ducati can only please".