Gudmundsson not enough, Udinese saves itself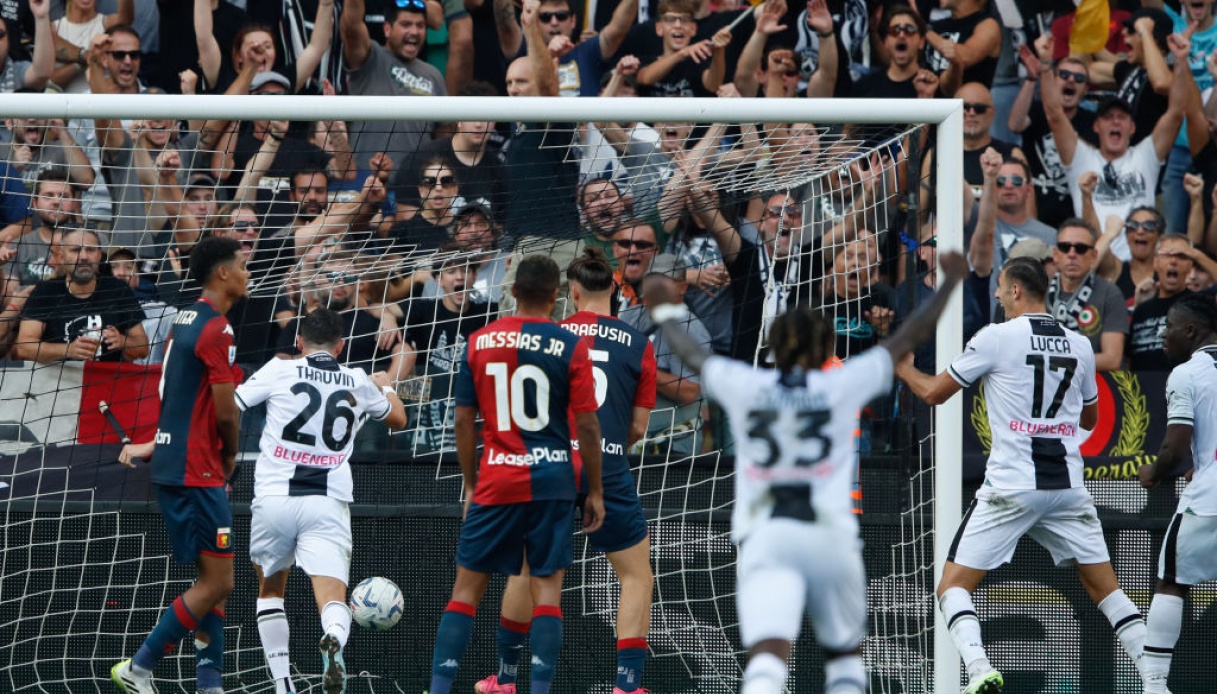 Udinese-Genoa 2-2
Udinese and Genoa faced each other at the Dacia Arena in Udine in an intense and hard-fought match, which ended in a 2-2 draw. Both teams adopted the 3-5-2 formation, creating a tactical balance that made the match even more interesting.
The match è started with a fast pace. Genoa è took the lead after just 14 minutes thanks to an impressive goal by Albert Gudmundsson. The Icelandic striker took advantage of an assist from Morten Frendrup to send the ball into the seventh with a precise shot from the edge of the box. Udinese was not intimidated and responded promptly with a goal by Lorenzo Lucca in the 23rd minute, bringing the game back to even. However, just before the end of the first half, Gudmundsson scored his second goal, giving Genoa a 2-1 lead.
In the second half, Udinese tried to fight back, making several changes. Jordan Zemura, Lazar Samardzic, Florian Thauvin, Martín Payero and João Ferreira entered the field to try to overturn the result. Genoa tried to hold on to the lead, but failed to contain the offensive of Udinese, which managed to tie the game thanks to an own goal in the salvage by Matturro.