Marc Marquez in Ducati? He glides, Gigi Dall'Igna on the other hand is peremptory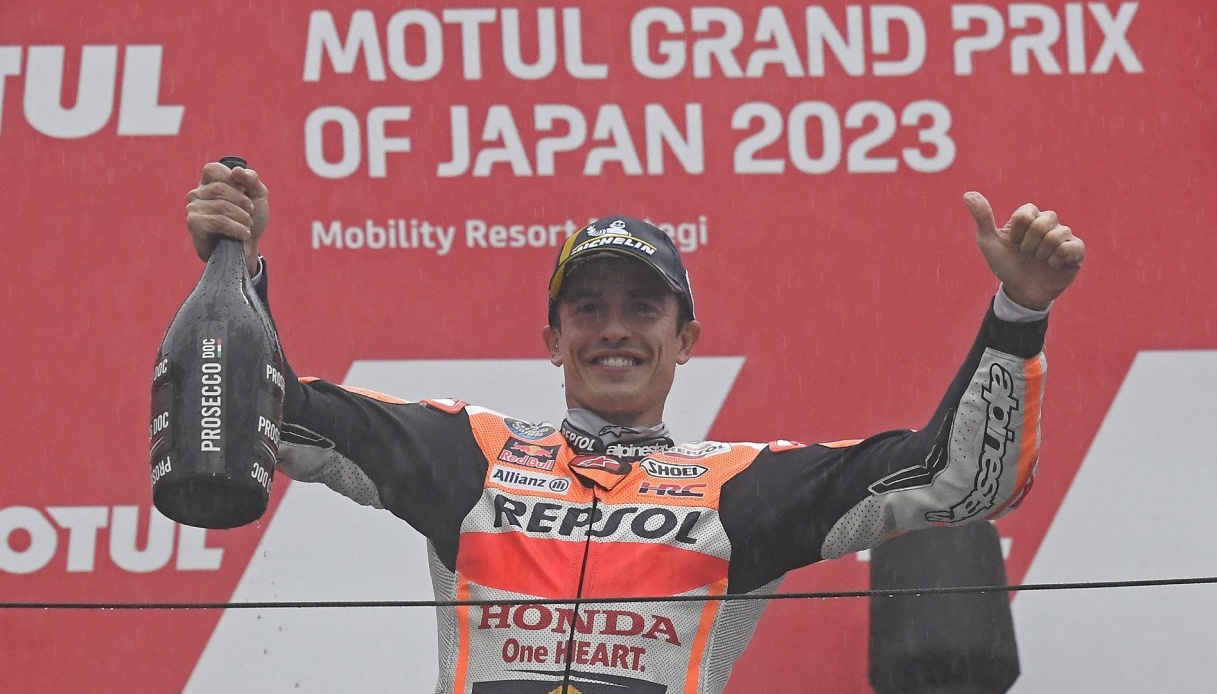 Marc Marquez in Ducati? He glides, Gigi Dall'Igna instead è peremptory
The following are the statements to the microphones of Sky Sport by Marc Marquez and Ducati Corse general director Luigi Dall'Igna after the MotoGP class Japanese Grand Prix, in which the Honda Spaniard finally captured his first podium of the season, moreover in a race interrupted by rain and won by Jorge Martin ahead of Pecco Bagnaia. On his probable landing in Ducati the 93 keeps his mouth shut, while Dall'Igna è much more explicit. The virgoettati are reported on formulapassion.it.
MotoGp, salaries of all 22 riders on the grid: photos
"È it was long but we got the podium we were looking for since Silverstone, to continue in that direction, è it was a difficult race, but approached in a calm way especially thinking about tire management – said Marquez -. Then when it started to rain hard I started to push and I was starting to go harder with more water, I was catching up to Pecco and Martin, but I was still one of those who asked to stop the race because it was too dangerous because of the aquaplaning. I always try to give 100 percent. It seemed like I was faster this'day, but Pecco and Martin were amazing in the wet".
"I am not comfortable in the wet this'year. Last year it was easier for me, I was more comfortable – continued the Spaniard – With this bike I'm going strong, but it's not è easy. At the beginning of the race I was going slower, while in the second part it was faster. I can't say anything about next year but I have to clear this up quickly. I am not sleeping well. I seem to be having a good time, but it è not so;. I am tired and I want everything to be cleared up. But I will always give it my all, no matter what bike or what GP you race in. The first podium right here? È a romantic story".
"Marc Marquez è was one of the strongest riders in history – commented Dall'Igna -. That he strongly wants to get on a Ducati can only please us. That è the most important comment I can make. Then he decided to leave Honda to get on an unofficial Ducati, so according to me all the more it emphasizes the fact that he wants our bike and that can only please. Decision made by him? I this è what I heard. Clearly there'è is not yet official. I think there are so many things to be done. I think it's a complicated contract to break, in the'event that he wants to break it clearly. Forò it seems to me that the statements that he has made are these anyway. From our point of view they are pleasing".
"The'arrival of Marquez è to be defined, there'è no officialityà. I only commented on the statements Marc made about our bike," Dall'Igna continued. "We are still focused on this championship here, which still has so many things to say. Then certainly having Marquez è an unwieldy rider for so many reasons. Definitely there'è the concern that he might break some balance that within all the Ducati teams there'è. Forò that eventually willà be part of the game. It'll be up to us to be good at managing".