Jannik Sinner-Carlos Alcaraz, more than a spot in the finals up for grabs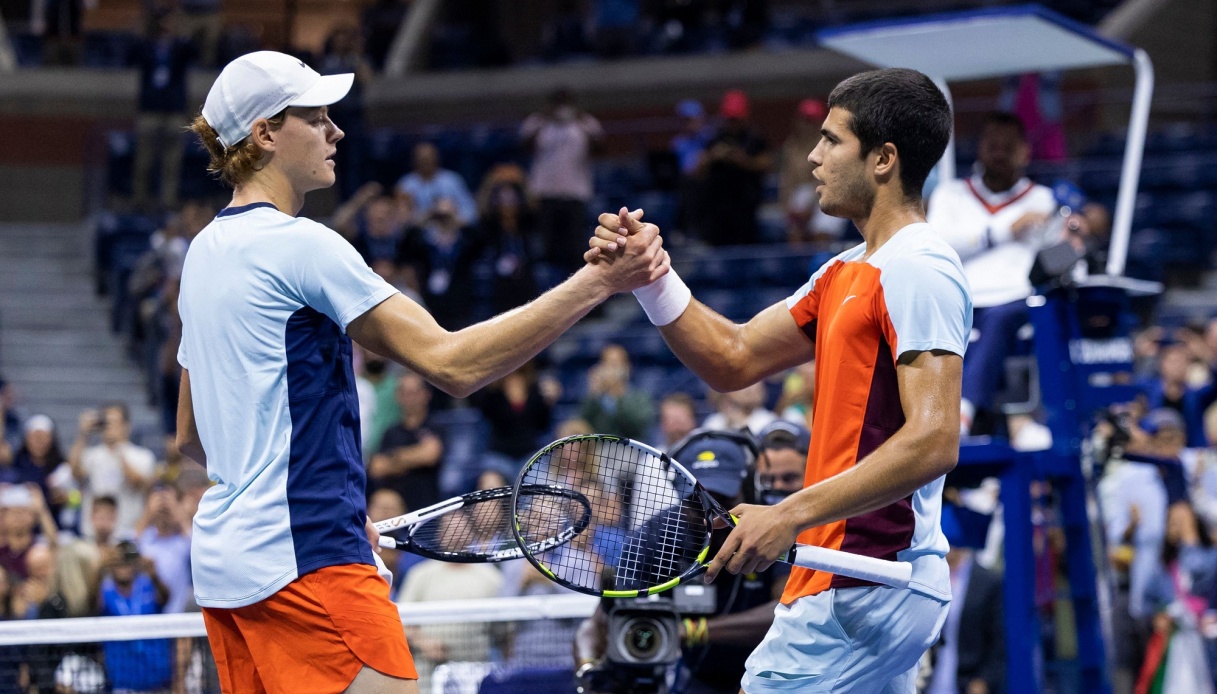 Jannik Sinner and Carlos Alcaraz play for a spot in the semifinals
It was a challenge already announced at the level of draws and the prediction è has been amply fulfilled: Jannik Sinner and Carlos Alcaraz will compete on Tuesday for a place in the final of the ATP 500 in Beijing (the other semifinal sees Sascha Zverev facing Daniil Medvedev), renewing one of the most interesting rivalries of the world tennis scene.
The two have already faced each other twice this season, in the first half of the season, with an even balance, always among other things at the semifinal level: in Indian Wells Alcaraz prevailed 7-6(4), 6-3, while in Miami è it was Sinner who took the victory, winning 6-7(4), 6-4, 6-2.
There's no two without three, in short, for the two rivals, ready to give on the concrete of the Chinese capital's arena a spectacular match full of twists and turns, in which è it is impossible to speak of a real favorite unless we take into account the ranking, which sees Alcaraz second and Sinner seventh.
Today's match, in any case, will break the parity that distinguishes the balance of all previous matches between the two on the ATP circuit: in fact, Alcaraz and Sinner have won three of the six matches played, the first of which dates back to the 16th round of the Paris-Bercy tournament, in which the Spanish talent got the better of the Italian 7-6(1), 7-5.