Inter, sprint start not enough: Bologna comebacks two goals and snatches a draw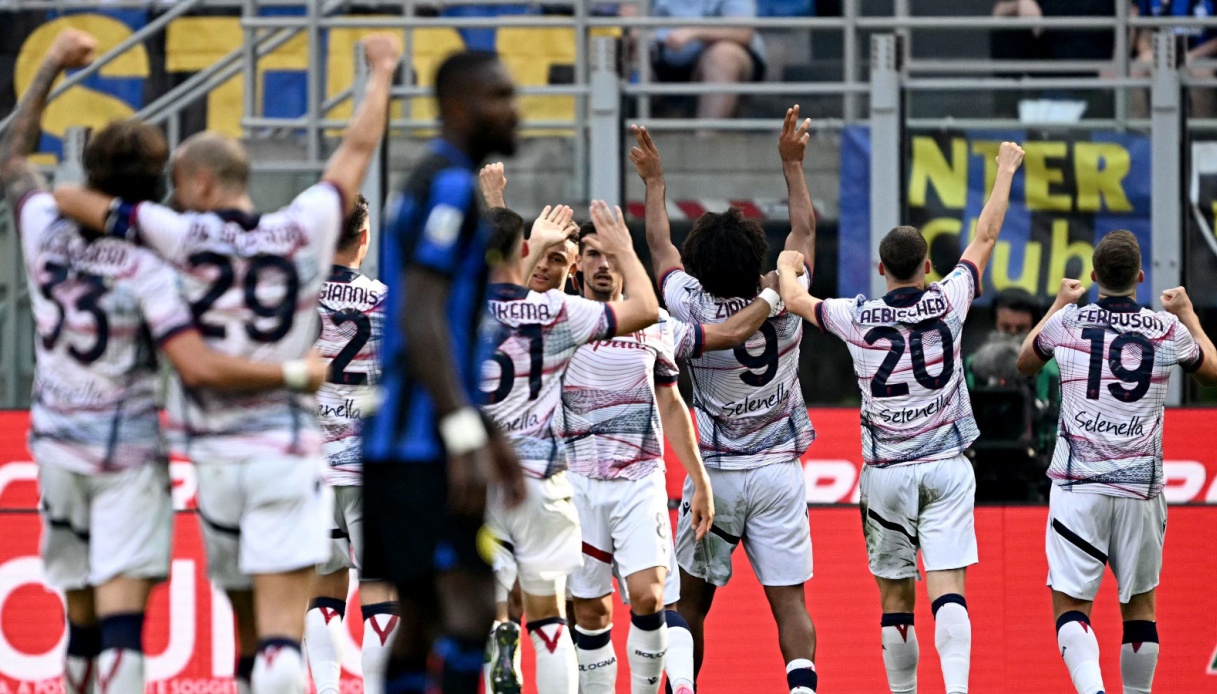 Serie A, Inter-Bologna 2-2
Great show at San Siro in the match between Inter and Bologna, with the match ending 2-2. It was not enough for Simone Inzaghi's Nerazzurri to go ahead by two goals after just 13': in fact, Thiago Motta's Rossoblù managed to recompose themselves, snatching an excellent outside draw.
The match è started with a fast pace. Inzaghi's men got off to a strong start, with Francesco Acerbi scoring a header goal at the 11'11', on an assist from Hakan Çalhanoglu. Two minutes later, Lautaro Martinez doubled with a shot from outside the box that beat the opposing goalkeeper. However, Bologna did not èlet themselves be intimidated. On 16', Lewis Ferguson won a penalty shot, which was successfully converted by Riccardo Orsolini. Several chances were created by both teams until halftime, at which the two teams faced 2-1.
In the second half, Bologna è managed to equalize thanks to a goal by Joshua Zirkzee, who at 52' took advantage of a Ferguson assist to beat the Inter goalkeeper. The match è became more tense, with several yellow cards drawn by the referee. Bologna's Dan Ndoye and Inter's Lautaro Martínez were cautioned and Inter coach Simone Inzaghi also received a yellow card for protests. Despite several chances on both sides, the result did not è change anymore and the match ended 2-2.
In conclusion, Inter and Bologna offered an exciting match, with both teams showing great grit and determination. The Nerazzurri thus climb to 19 points in the standings, while Bologna goes to 11.