Pecco Bagnaia reborn: Valentino Rossi has a hand in it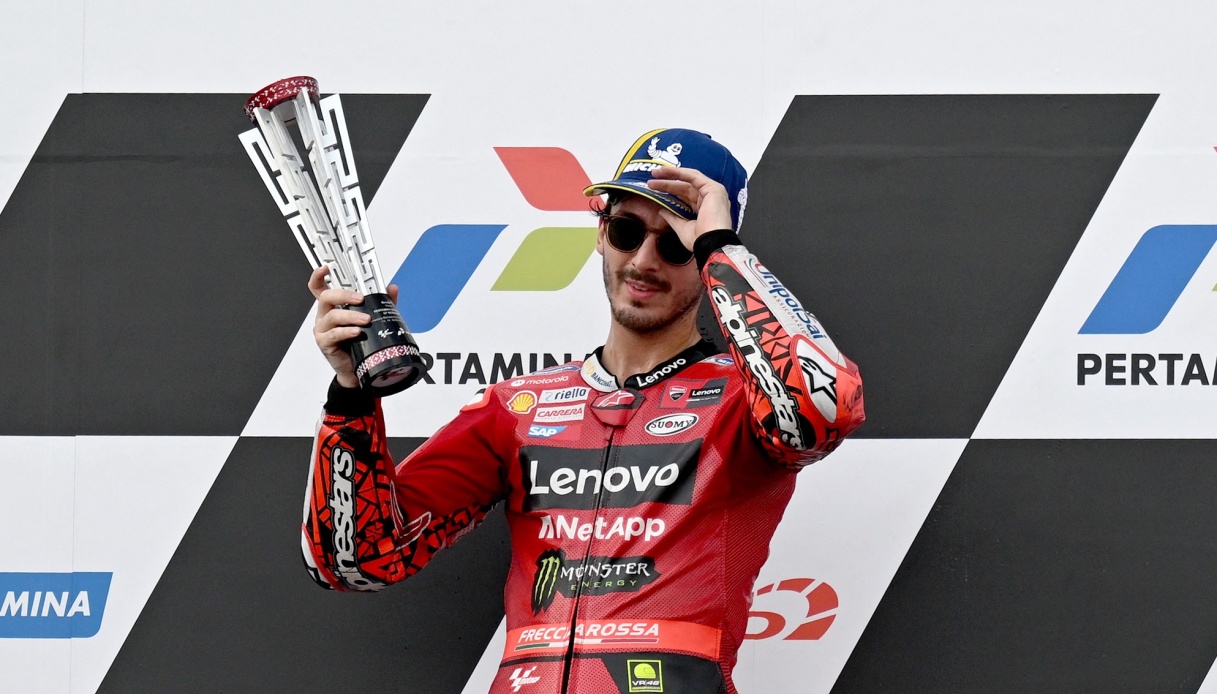 Pecco Bagnaia reborn: there'è Valentino Rossi's hand
Pecco Bagnaia with a champion's reaction è returned to the top of the MotoGp World Championship just one day after overtaking Jorge Martin. Taking advantage of the fall of his Spanish rival, the Piedmontese rider made the counter-overshoot thanks to a resounding comeback from thirteenth position on the grid to Mandalika.
Bagnaia hopes the victory in Indonesia will lead to a turnaround after the difficult period that began with the serious crash in Barcelona. After the race Pecco revealed a backstory about Valentino Rossi: "After the Sprint Race I talked to Valentino, my sister, my girlfriend Domizia even scolded me. It was good for me", revealed Pecco.
"Everything helped me: I try to surround myself with people who love me", continued the world champion.
On the technical breakthrough that allowed him to be competitive: "In the warm up I tried to understand what to do differently: the medium tire helped me, as wellì as yesterday's race allowed us to understand what to change. The overtaking on Vinales è was spectacular".