NBA, Victor Wembanyama gets off on the wrong foot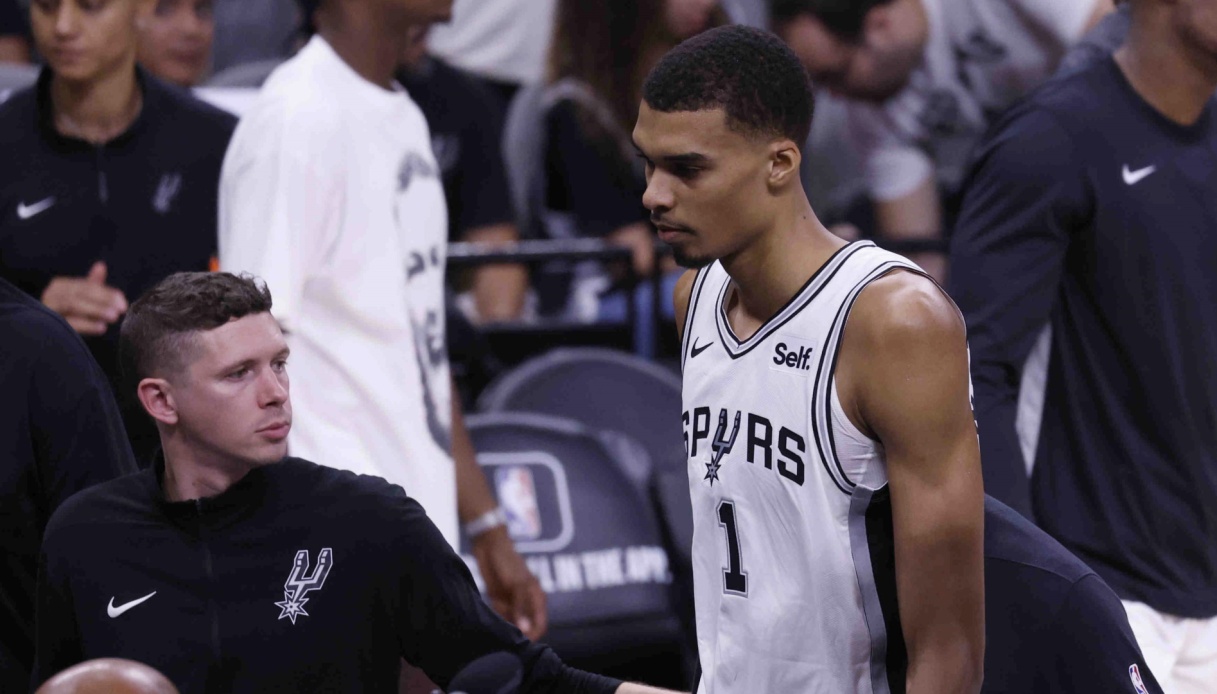 Mavs dragged by Doncic-Irving duo (55 points in two)
There was great anticipation for Wembanyama&#39s first official NBA game. The Spurs' new ace, after showing off his ammorbing talent during pre-season contests, failed to drag San Antonio to success in the challenge with Dallas.
The Mavs, led by the Doncic-Irving duo (55 points in two), won 126-119. Wembanyama, greatly affected by fouls committed, finished with 15 points. Only in the last quarter, the No. 1 pick of the last NBA Draft showed glimpses of his talent but it wasn&#39t enough to snatch the victory from Dallas.
In short, a first that angered future All Star Wembanyama: "I felt so many emotions, it would have been perfect if we had won. Too many fouls? I have to learn every day", his clear words reported by ESPN. In other games: two points by Fontecchio in Utah's loss to Sacramento (130-114). Gallinari's 16 points were not enough for Washington to beat Indiana (143-120).