Ducati: Dani Pedrosa peremptory on 'plot' against Jorge Martin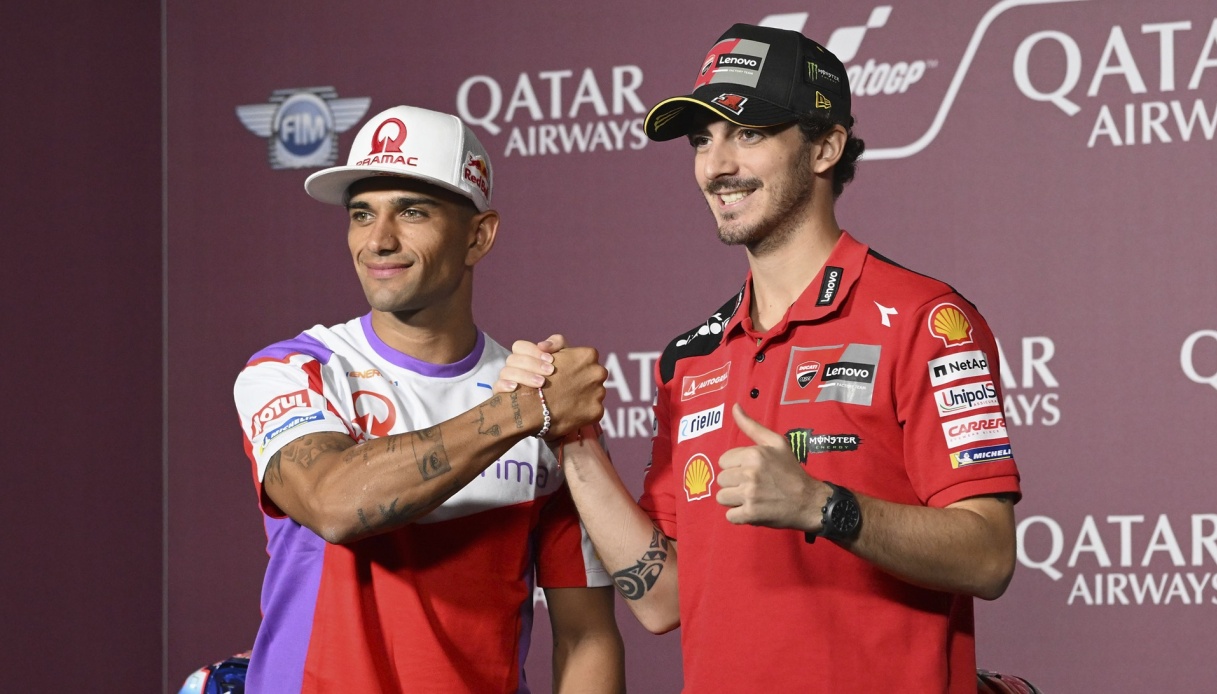 Ducati: Dani Pedrosa peremptory on the 'plot' against Jorge Martin
KTM tester Daniel Pedrosa to DAZN Spain did not mince words in commenting on the subject of the alleged plot against Jorge Martin in MotoGp. The Ducati Pramac team centaur on Sunday finished only tenth in the Qatar Grand Prix after fighting with tires throughout the race.Pecco Bagnaia took advantage and now has a 21-point lead over the Iberian with one weekend to go in the World Championship.
"It' obvious that Martin had grip problems on the bike on Sunday, but è also obvious that the day before, in the Saturday Sprint, other riders, including Pecco Bagnaia, had the same problem. These are technical problems that can be there and that in the'economy of a season happen sooner or later to everyone", are the words reported by mowmag.
"These are things that in racing happen. If we look at the minor categories they happen even more; and they are such frequent episodes that they are almost a constant. It shouldn't happen, but it does happen".
"Every driver has a lot to draw on Thursdayì. That tire was in their lot, just like the tire that maybe Bagnaia didnè t like the day before. They could have chosen it the other way around, having chosen that tire for Saturday, and the tire he ran on in the Sprint could have been the tire he ran on today. It' a matter of fate. At the end of the day that batch of tires è what you have for the whole weekend and you can only hope in the fact that all the tires in that batch will be good for the whole weekend. But we have seen that this is not è always the case.