Qatar 2022: France in final, 2-0 to a generous Morocco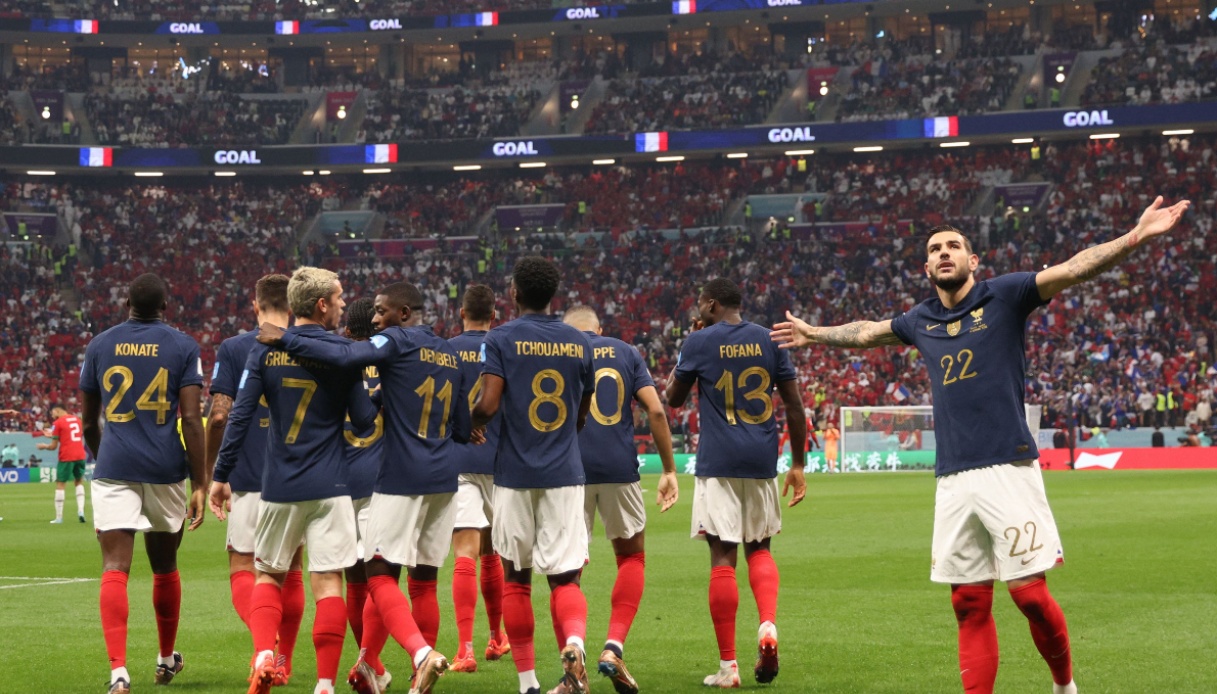 The picture of the World Cup finalists is completed after a more open game than the final result suggests.
France beat Morocco 2-0 after a stunning semifinal at Al Bayt Stadium in Al Khor, earning them access to the Qatar 2022 World Cup final against Argentina. It is, however, most generous, until the final whistle, the performance of the Maghrebi national team punished far beyond its own demerits.
France's evening began as best it could: in fact, already in the 5th minute it was Theo Hernandez who signed the transalpine lead, taking advantage of an action by Griezmann and Mbappé but also Bonou's hesitation to beat him in an acrobatic move. Then came Giroud's post as well, and it seemed that the challenge should be one-sided. But this is not the case: in fact, Morocco manages to fight back and evens the woodwork count with El Yamiq.
A different Morocco took the field in the second half: Attiyat Allah failed to take advantage of a great initiative by Boufal, Hakimi was closed down by a generous Griezmann, Hamdallah twice sowed panic in the Bleus' rearguard. France, however, is not just watching: Mbappé, Thuram and Fofana build three sharp chances for the double, which then comes in the 79th minute. It was signed by Kolo Muani, who only had to put into the net a ball worked at length by an impregnable Mbappé on the left. He also misses the goal that would reopen the match: Koundé as time expires saves on the line on Hamdallah's shot on the line.