Six Nations, Italy struggles but loses: with Ireland ends 20-34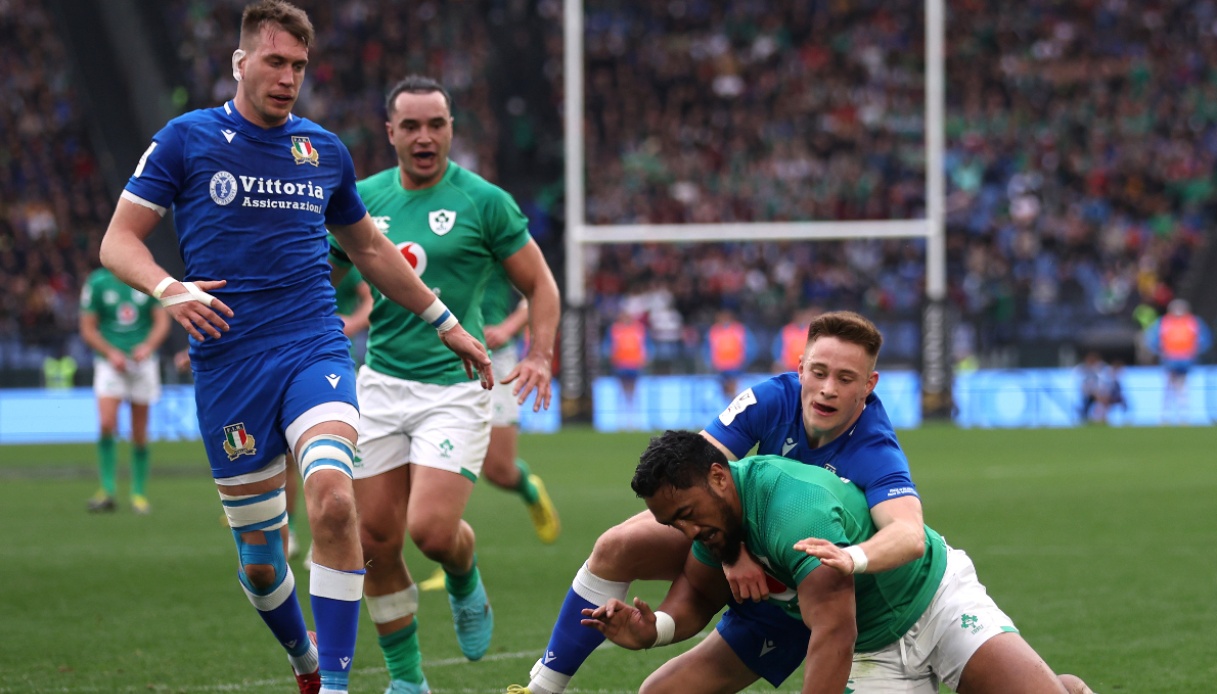 Italrugby struggles, but it is not enough to win.
The match between Italy and Ireland, valid for the third day of the Six Nations, ends 20-34. An honorable defeat for the Azzurri, able especially in the first half to scare the emblazoned opponents. Fatal, however, were some defensive amnesias, especially in the second half of the match.
Italrugby goes under already after two minutes, with Ireland's first goal signed by Ryan. Byrne misses the spot kick and the Azzurri stay in the match. Indeed: Varney evens up the try count and Garbisi finds the posts for the 7-5 overtake. Even Cannone goes close to another goal, which at the other end Keenan does not miss instead, putting Ireland back in the lead. After a foul suffered by Menoncello, however, Garbisi shortens again with a scoring square.
Ireland's third try was scored by Aki, followed in the 35th minute by Hansen. In the 40′, however, Bruno brought the Azzurri back to 17-24 with a crazy goal after a 50-meter run that the opponents could not contain. In the second half, it was the usual Garbisi who further reopened the contest by scoring the three points of 20-24. Unfortunately, however, Italy failed to win any more, later conceding Hansen's decisive try and failing to react any more.