Germani Brescia wants to continue to impress in Eurocup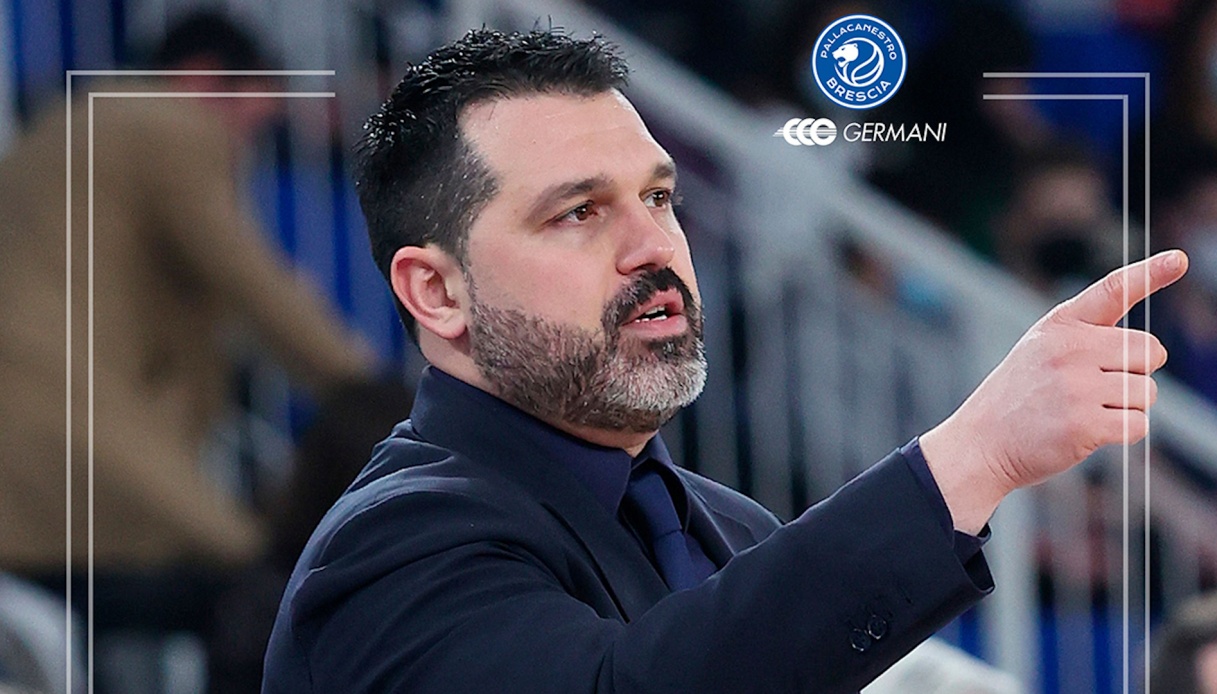 Magro's words on the eve of the challenge against Turk Telecom Ankara
Germani Brescia flies to Turkey to face the EuroCup playoff round of 16 dry game on the court of Turk Telekom Ankara. Two-way ball on Thursday at 6:45 pm.
Alessandro Magro, coach of Germani Brescia, presented the challenge against the Turks in a press conference: "After having played a regular season that gave us great satisfaction, we are ready to challenge one of the best teams in the tournament, built to go far in this competition. We do so with the desire to continue to surprise, knowing that a difficult competition awaits us. Türk Telekom is one of the most solid teams there is in the EuroCup playoff grid, but it is also a team that is proving it can hold its own against emblazoned teams like Fenerbahce, as it is leading the Turkish league standings. In their own league, moreover, they have never lost at home, and that gives us an extra incentive to go to Ankara and play our cards."
"Türk Telekom is a team made up of very experienced players, with three outside players capable of putting as many points on the scoreboard as Taylor, Grant and Bouteille," Germani's coach continued. "The first two are capable of attacking the iron in penetration very aggressively, while the Frenchman is a great scorer in the three-point shot. The Turkish team, moreover, is coached by an extremly capable coach, who was many years Obradovic's assistant at Fenerbahce, who is back from a season as an assistant in the NBA, and who has passed on to his team characteristics taken from both these experiences."
"Ankara is a team that has a lot of options on offense, trying to impose its physicality through systematic changes on defense, especially taking advantage of the defensive characteristics of a key player like Yilmaz. We have a lot of things to work on and we are doing it with great concentration, knowing that we can go to Turkey to try to equalize their level of physicality, put some sabbath in their gears and try to break the bank to bring home the win," Magro concluded.