Gigi Datome begins farewell tour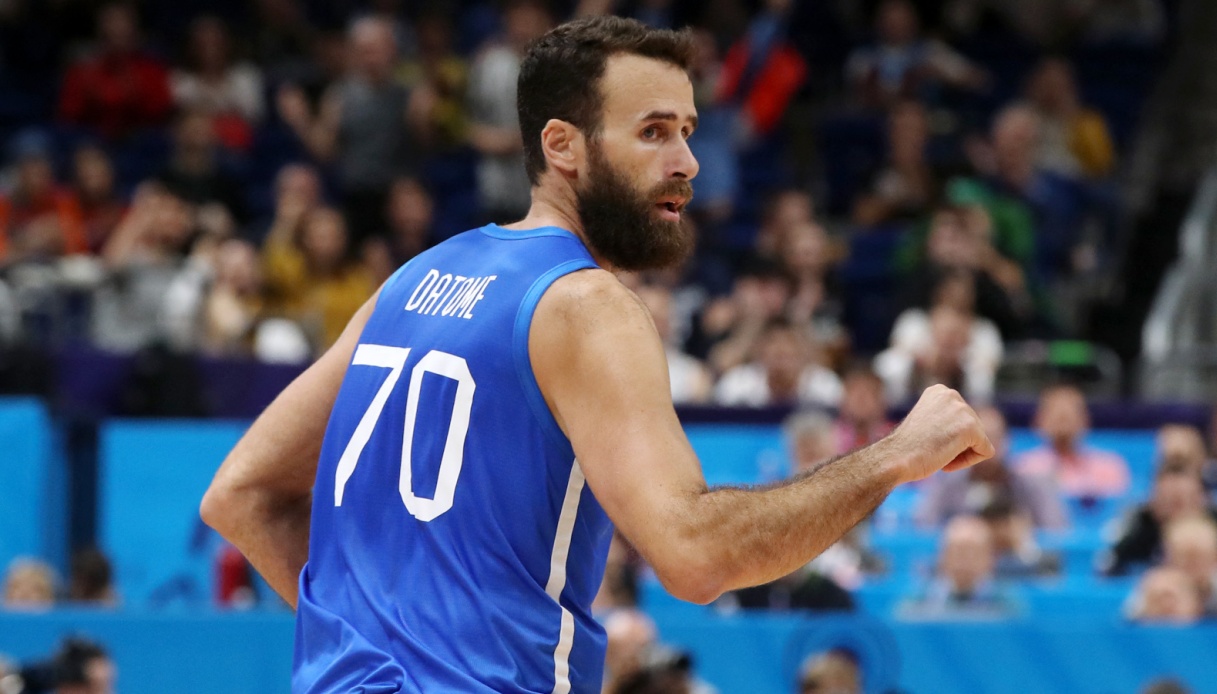 The words of Gigi Datome
The Azzurro training camp in Folgaria closed today after 10 days of training. Coach Gianmarco Pozzecco's Azzurri had the chance to carry out the first part of the preparation for the World Championship at its best surrounded by the affection and warmth of the hundreds of fans who flocked to the arena during the period. The 15 players at the disposal of the coaching staff underwent weight, shooting and basketball sessions along the nearly two weeks spent on Alpe Cimbra.
Greeting the Azzurri were two legends of our basketball, Dan Peterson and Carlton Myers.
Thus Azzurro captain Gigi Datome: "On behalf of the team, I would like to thank everyone who made us feel at home here in Folgaria. It was great to be welcomed with professionalism and enthusiasm, qualities that we have found in Trentino for many years now. Thanks also to the many fans who came to see us during training: the positive charge they gave us is priceless. We leave Alpe Cimbra ready to start playing important competitions on the World Cup preparation path. I expect a full house at the Trento Palazzetto for the Trentino Cup matches."
With the gathering closed, therefore, it is time to take the field. The first games of the season will be those of the Trentino Basket Cup, the now traditional tournament that for many years has opened the carnet of preparation friendlies. It starts on August 4 with China-Cape Verde, a match that will then define Italy's opponent in the following day's competitions. Capitan Datome and teammates' debut is set for 8:30 p.m. Aug. 4 against coach Ergin Ataman's Turkey (live Sky Sports).
On Aug. 5, the finals of the tournament: 6 p.m. for 3rd and 4th place and the finals at 8:30 p.m. For the Azzurri, as mentioned, coach Djordjevic's China or Tavares' Cape Verde (live Sky Sports).
Ideally opening the two-day event at the BLM Group Arena will be the press conference on August 3 at 5 p.m. at the Loggia del Romanino at the Buonconsiglio Castle in Trento.
Special guest speakers will include FIP President Giovanni Petrucci, National Team coach Gianmarco Pozzecco, the coaches of China, Sasha Djordjevic, and Turkey, Ergin Ataman, as well as Simone Fontecchio.
Trento Mayor Franco Ianeselli, Trento Autonomous Province Sports Councillor Roberto Failoni, Trento APT Director Matteo Agnolin, Trentino Marketing CEO Maurizio Rossini and Dolomiti Energia Trentino President Luigi Longhi will also speak.