Marcell Jacobs, important step toward Worlds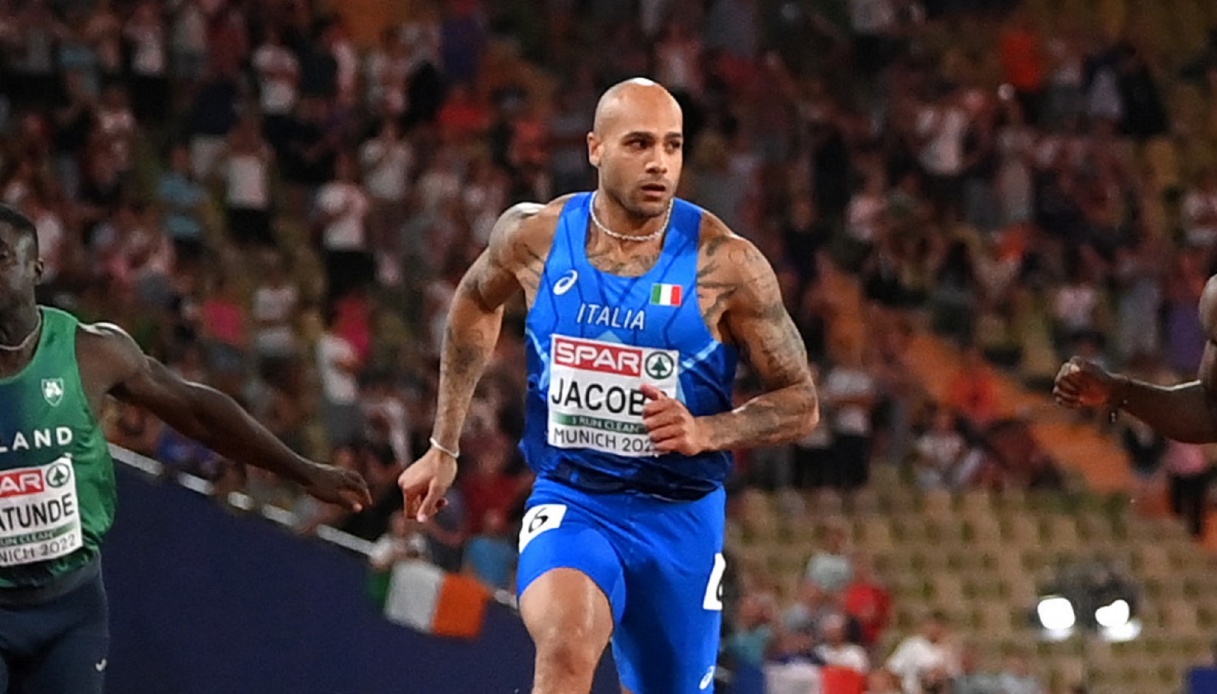 Marcell Jacobs is among those summoned for the relay meet
Important step for Marcell Jacobs ahead of the World Athletics Championships scheduled to take place in Budapest, Hungary, from next August 19: the name of the Olympic 100-meter flat and 4×100 champion, an athlete of the Fiamme Oro, is in the list of summoned for the gathering of the Italian relay and hurdles race participants, which will take place at the Paolo Rosi Stadium of Acqua Acetosa, in Rome, from August 7 to 12.
Among those summoned for the 4×100, in addition to Jacobs, are the other Tokyo Olympic champions, Lorenzo Patta, Fausto Desalu and Filippo Tortu, all three belonging to the Fiamme Gialle. The fast relay group will also include European indoor 60 champion Samuele Ceccarelli (Atl. Firenze Marathon), Roberto Rigali (Bergamo Stars) and Marco Ricci (Nissolino Sport).
On the women's side, the four Italian women's athletes who won the bronze medal at the European Championships in Munich with the 4×100 will be summoned: Zaynab Dosso (Fiamme Azzurre), Dalia Kaddari (Fiamme Oro), Anna Bongiorni (Carabinieri) and Alessia Pavese (Aeronautica). Also with them are Vittoria Fontana (Carabinieri), Gloria Hooper (Atl. Brescia 1950) and Irene Siragusa (Esercito).
Davide Re (Fiamme Gialle), Lorenzo Benati (Fiamme Azzurre), Edoardo Scotti (Carabinieri), Riccardo Meli (Fiamme Gialle), Vladimir Aceti (Fiamme Gialle) and Brayan Lopez (Fiamme Azzurre) have been selected for the men's 4×400 (and mixed) meet.
In the women's (and mixed) 4×400 group are the silver medalist relay runners from the European Indoor Championships in Istanbul: Alice Mangione (Esercito), Anna Polinari (Carabinieri), Alessandra Bonora (Bracco Atletica), Giancarla Trevisan (Bracco Atletica), and Virginia Troiani (Cus Pro Patria Milano), joined by hurdlers Ayomide Folorunso (Fiamme Oro) and Eleonora Marchiando (Carabinieri).
The hurdles meet also includes Lorenzo Simonelli (Esercito), Hassane Fofana (Fiamme Oro) and Rebecca Sartori (Fiamme Oro). Italy, for the third consecutive edition, will participate in the World Championships with five out of five relays, as it did at the previous rainbow events in Doha and Eugene and at the Tokyo Olympic Games.