Juventus-Real Madrid is on and what does he get up to? Tackled in two seconds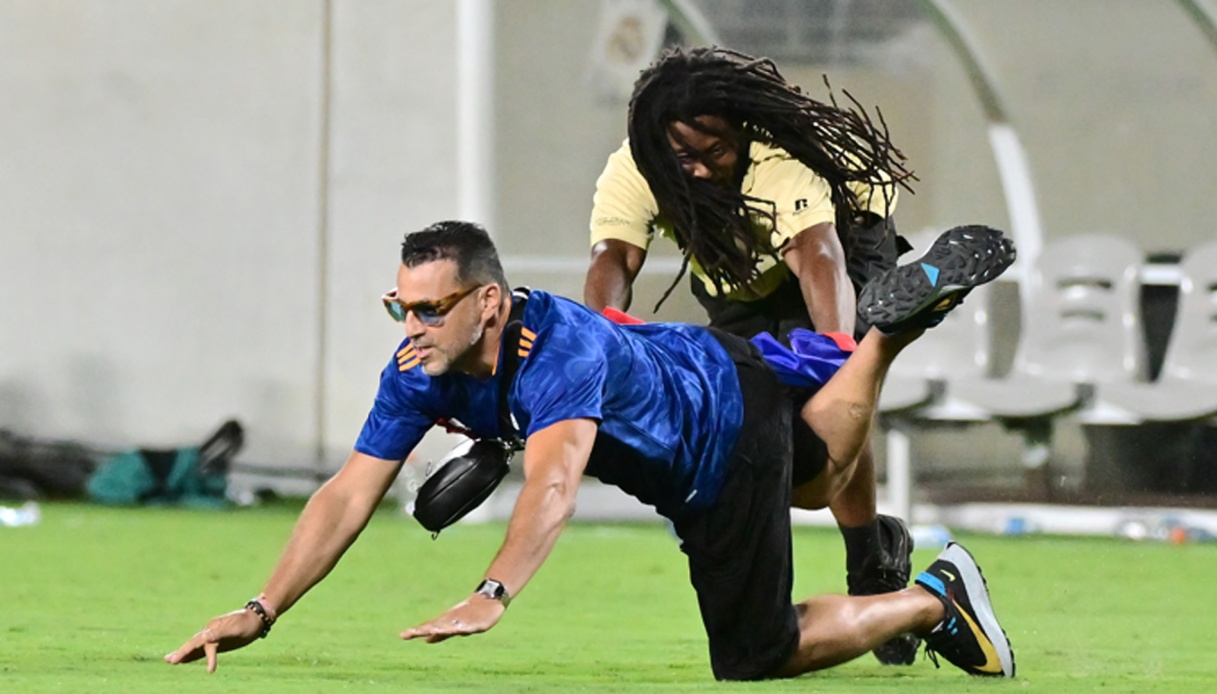 This was also seen in Orlando
Everything was seen in Orlando, starting with a Juventus team capable of scoring three goals against Real Madrid, which, however, repeatedly rattled the Bianconeri rearguard, going all the way with Vinicius Junior, right down to the attempted pitch invasion.
Very attentive was the security officer who pounced on a fan and tackled him with an intervention worthy of the best Michele Lamaro.
Florida opened the scoring for Kean after only one minute of play. In the 20th minute the Bianconeri doubled the score with newcomer Weah: in both goals, beautifully crafted, there was the hand of an unstoppable McKennie. Real Madrid shook it off and shortened the distance with the Brazilian former Flamengo man (38′). In the midst of recovery Vlahovic's goal also arrived for the final 3-1.