GP Great Britain: a bit of history and the record holders of victories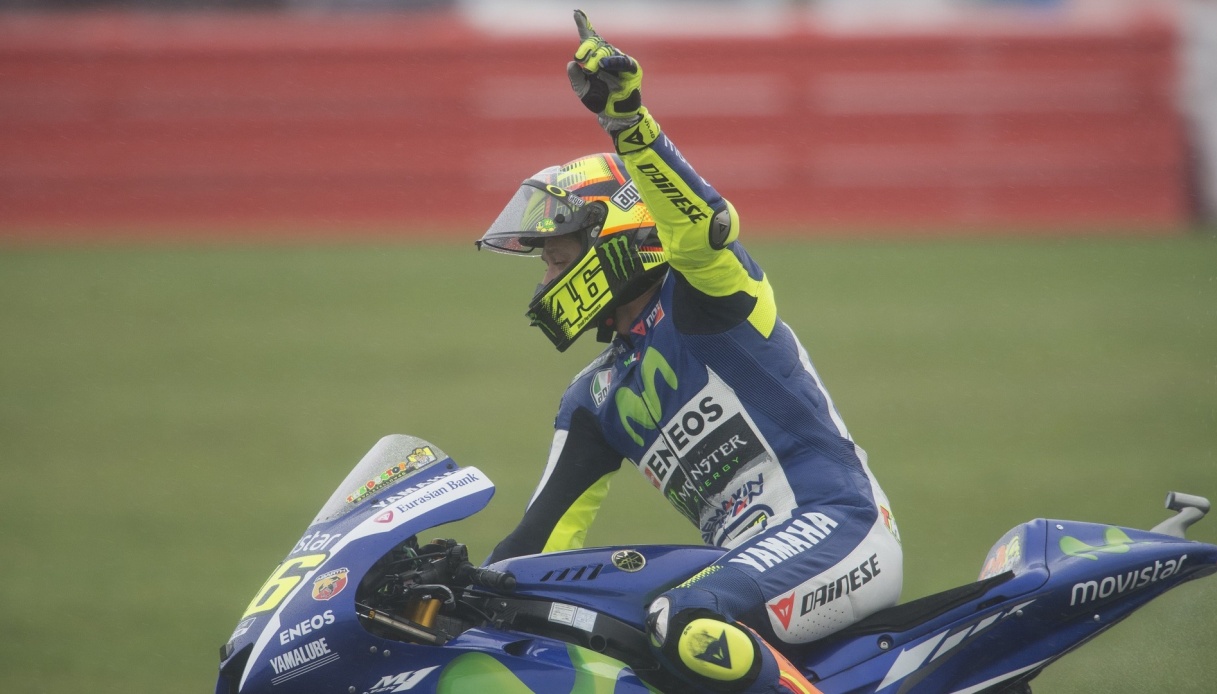 GP Great Britain: a bit of history and the record holders of victories
The British Grand Prix has only been on the MotoGP calendar since 1977. Why "only?" Because the two-wheel rainbow motorsport event was born in 1949, and until 1976 the British leg was the Tourist Trophy, on the legendary Isle of Man circuit, which was later excluded and became a separate race.
From 1977 to 1986 it was the Silverstone circuit that hosted the U.K. race, which then switched to Donington Park from 1987 to 2009, before returning to Silverstone permanently since 2010, with only two exceptions: in 2018 it was canceled due to bad weather and in 2020 due to the Covid-19 pandemic.
The recordman of victories in the British Grand Prix is Valentino Rossi with eight wins, but seven of these the Doctor has won at Donington: in 1997 in 125, in 1999 in 250, in 2000 and 2001 in 500, in 2002, 2004 and 2005 in MotoGP. Only in 2015 did he win at Silverstone in the premier class, of which, however, he is record holder of victories in this race, four.
On the circuit on which the Formula 1 world championship was officially born in 1950, the record holders of victories are three protagonists of the 1970s and 1980s, favored by the fact that they then competed in multiple classes: the South African Kork Ballington (1977, 1979 and 1980 in 250, 1977, 1978 and 1979 in 350), the Spaniard Angel Nieto (1978, 1979, 1981, 1982, 1983 and 1984 in 125) and the German Anton Mang (1978, 1981, 1985 and 1987 in 250, 1980 and 1981 in 350).
In the premier class, on the other hand, the record holders of victories on this circuit with a quota of three are the American Kenny Roberts (1978, 1979 and 1983 in 500) and the Spaniard Jorge Lorenzo (2010, 2012 and 2013). Last year's winner was Pecco Bagnaia, while in Moto3 Dennis Foggia won and in Moto2 the Spaniard Augusto Fernandez.