Sprint Race Silverstone, Fabio Quartararo outspoken on Yamaha crisis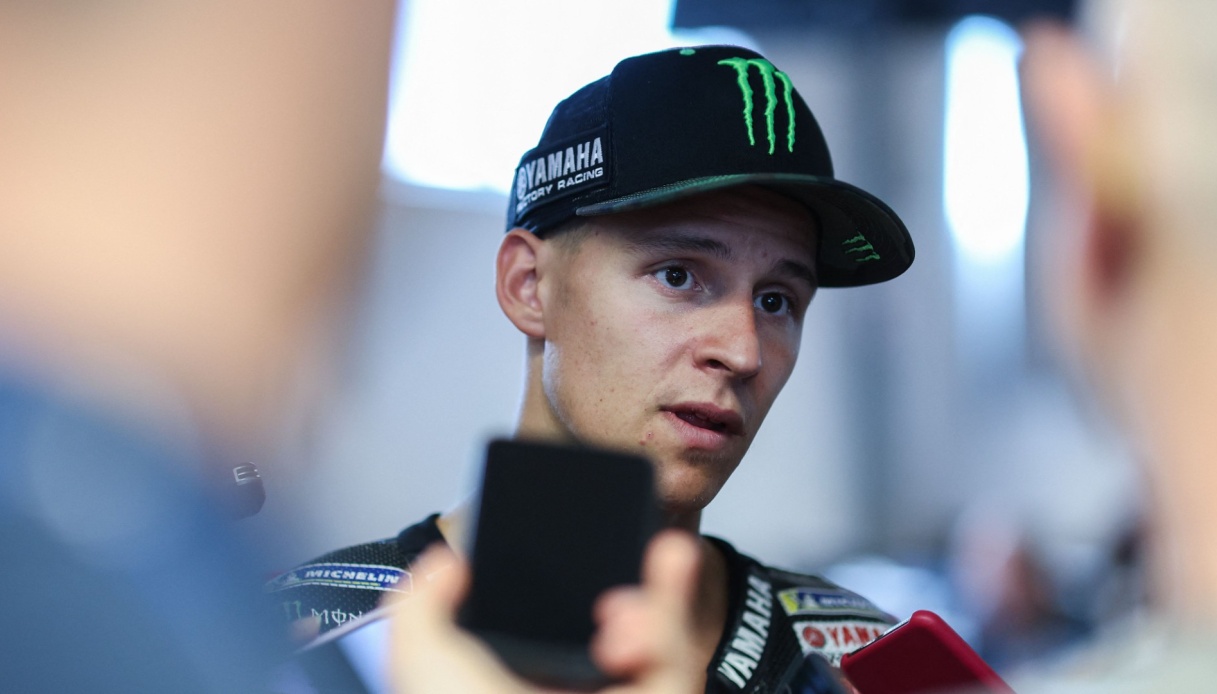 A Saturday to forget, with clear admission at the end of the day.
Fabio Quartararo remains one of the great disappointments of MotoGP in 2023, all the more so after the Silverstone Sprint Race, which the Yamaha Frenchman started from last place, ending it with a bitter 21st. And from him come very blunt remarks about his team's situation, similar to those intended for Honda's other Japanese riders.
"I'm aware of what we're missing, but I don't understand why we're struggling so much," Quartararo explained about Yamaha's problems. "I'm able to ride in the rain, so to finish a 10-lap race 30 seconds behind the winner is inexplicable. We are trying to work, even in the race I tried to change something. But everything is always the same."
"We don't have rear grip, and because of that the bike doesn't bend. In the corners I can't get speed. But in general there is not even a Japanese bike in the top positions, we are all behind. I think even Marc Marquez has not lost his quality, after he has won eight titles. The situation is heavy, surely we are doing something wrong. However, our bikes look like motorcycles, but the others don't look like us anymore," Quartararo stressed.
Then the analysis on Saturday at Silverstone and the expectations towards the English Sunday. "This morning already in practice the feeling was little, in qualifying then I made a mistake – admitted Quartararo -. Back in the pits there was also a misunderstanding with the mechanic, we could have done better. Also because in the race the pace was there. Tomorrow we will aim to find something completely different, because we start really far away. I'm frustrated, this race was a nightmare. I feel worse than in Moto2."