Cincinnati, Matteo Berrettini collapses immediately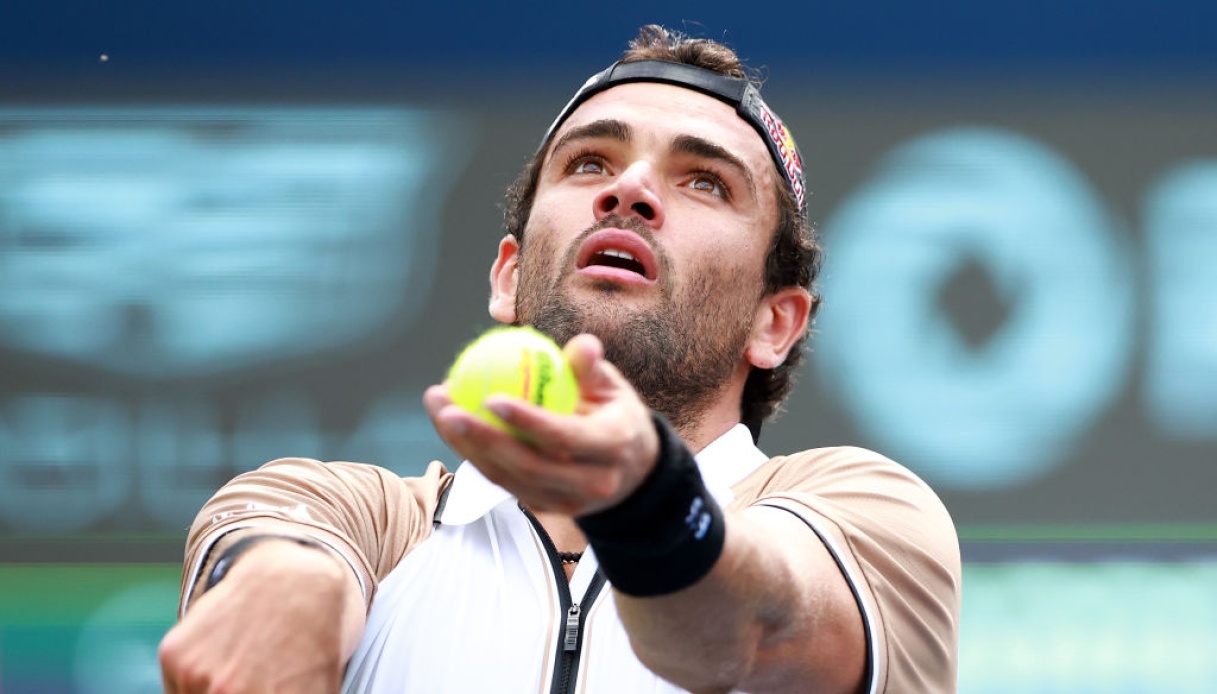 Forgettable debut for Matteo Berrettini in Cincinnati.
In fact, the former Italian number one was defeated by Felix Auger-Aliassime in the first round of the Masters1000 on the U.S. cement 4-6 6-2-6-3.
Berrettini started well imposing himself in the first set but then suffered the comeback of the Canadian who dominated thanks to his service the following partials.
Meanwhile, Italy's Davis Cup captain Filippo Volandri has released the list of Italian tennis players called up for the group stage of the 2023 Davis Cup Finals, scheduled in Bologna, Italy, from September 12-17, 2023. Sinner and his teammates will face off against Canada, Chile and Sweden in Group A.
Five Italian tennis players have been chosen by Volandri: Jannik Sinner (No. 6 on the ATP singles ranking), Lorenzo Musetti (No. 18 on the ATP singles ranking), Matteo Berrettini (No. 38 on the ATP singles ranking), Fabio Fognini (No. 125 on the ATP singles ranking) and Simone Bolelli (No. 43 on the ATP doubles ranking).
"We are getting closer and closer to this very important appointment with the Davis Cup in Bologna," Volandri told the official FITP website. "By now, a little less than a month separates us from our debut against Canada in the group stage of the 2023 Finals. The quintet that will represent Italy will consist of Matteo Berrettini, Simone Bolelli, Fabio Fognini, Lorenzo Musetti and Jannik Sinner. I would have liked to have had the opportunity to bring six players because Lorenzo Sonego is a full-fledged part of the team but the rules dictate that we can only bring five."
"I'm really pleased with what the guys are doing right now, with the performance they are delivering on the North American concrete. We still have some time to get to 100 percent form and everyone is working hard at that. Ours is a complicated round but we will make sure we are ready: our goal is to hit the qualification for the Malaga Finals again," concluded the Italian national team captain.