Germani Brescia nearly doubles UC San Diego.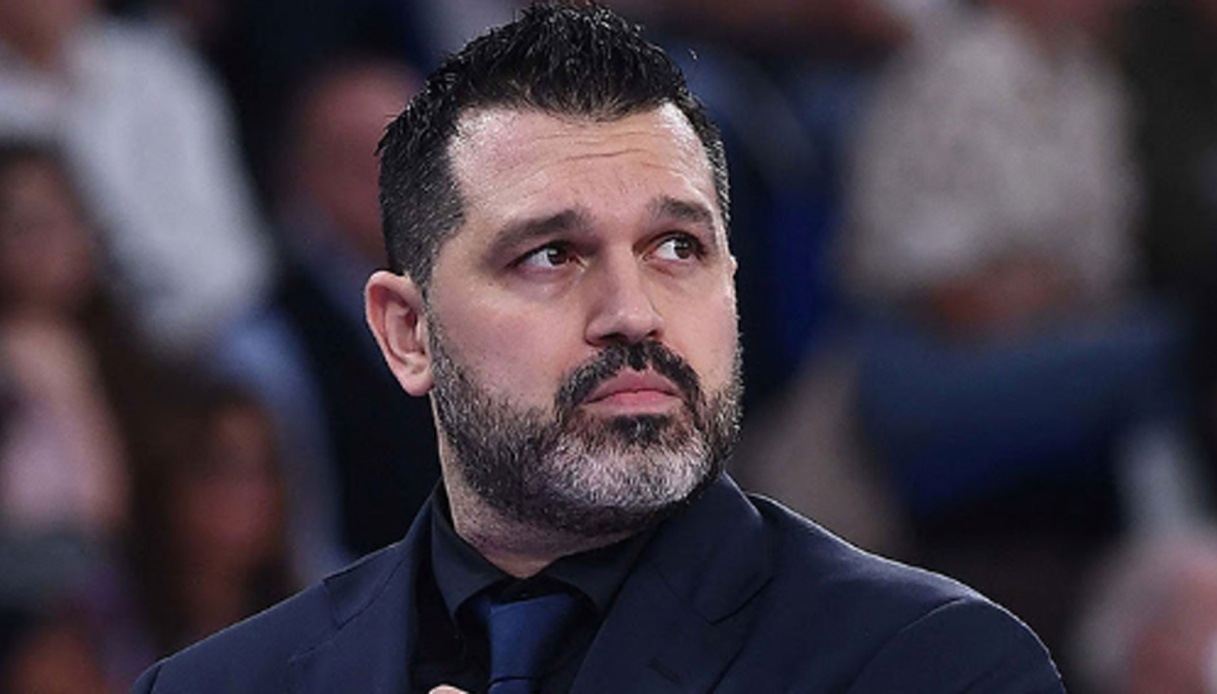 Good test for Germani Brescia
Good test for Germani Brescia in its first season outing on the Verolanuova court. Coach Magro's team ran away in the first quarter and never looked back, controlling the game and increasing the gap in the next 3 quarters.
The first two-ball of preseason 2023 è won by Miro Bilan, who è then was the quickest to write the first two points on a kiss assist from Amedeo Della Valle. Amedeo then decides to get on his own by scoring from the'arc on a counterattack, followed by Cournooh's basket that thus signs an early 7-0 lead for Coach Magro's team. McGhie's bomb from the corner unlocks the score for San Diego, but Kenny Gabriel immediately responds in kind by scoring from the opposite corner. Della Valle decides to break the quarter by making another triple and scoring 3 of 3 free from the line. McGhie tries to keep his team in touch with 2 triples but Burnell and Bilan take advantage of the centimeters and kilograms at their disposal, thus digging the furrow that allows Germani to close the first quarter on the score of 26-11.
It was Mike Cobbins who opened the second quarter with a powerful dunk, followed by Akele's basket from deep and Tanfoglio's triple from long distance. Tait-Jones and Pope try to bring the guests back under, but Cobbins' alley-oop and Tonelli's triple from the corner lead Germani to a temporary maximum lead of +25 at the 17' of play. Pope's fourth-quarter basket set the score at 46-19 in favor of the blue-and-whites.
The second half began with a reaction from the opponents led by Pope's two triples and Tait-Jones' basket. It was the baskets of Corunooh and Bilan that put Germani back on track. In the closing quarter è Mike Cobbins to dominate under the basket: alley-oop on Amedeo's assist first and then support from deep. The third quarter ended 69-33 in favor of Germani.
Fourth quarter that flies away smoothly on the wings of the'balance with coach Magro giving minutes on the court to all players on the scoreboard. Germani Brescia's first friendly game of preseason 2023 closes on 90-46.