Italrugby, the summoned for the World Cup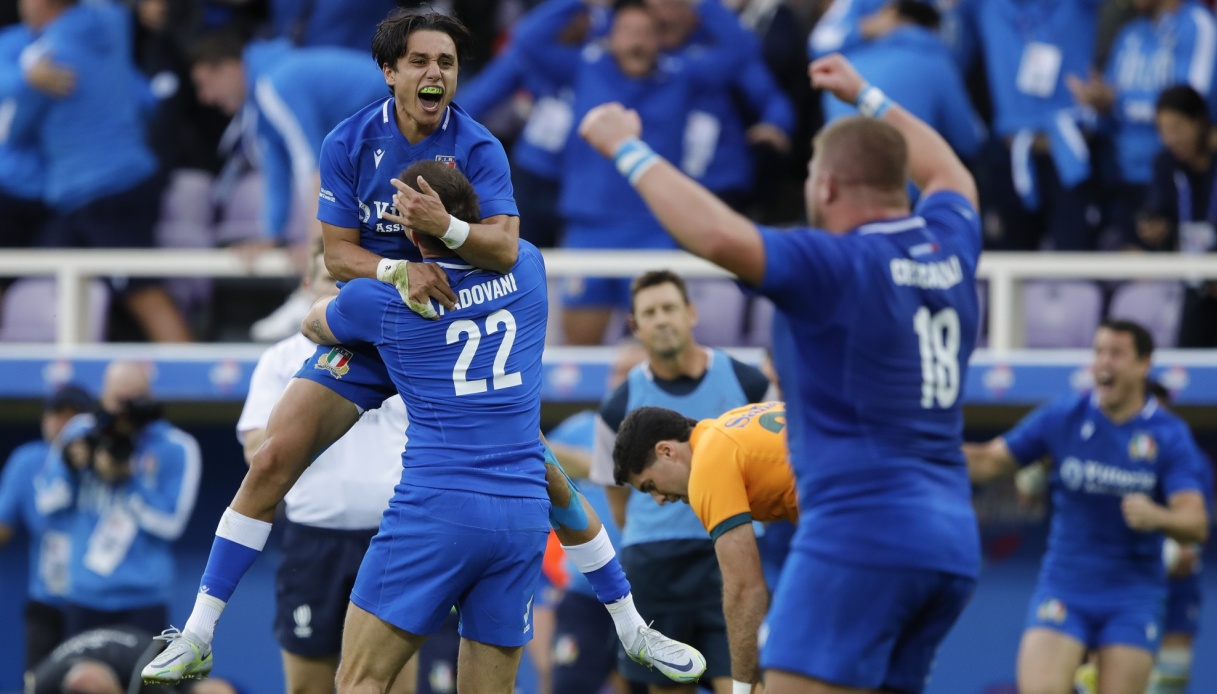 Italrugby, the summoned for the World Cup
Italrugby coach Kieran Crowley has released the list of 33 players who will participate in the Rugby World Cup in France.
These are his statements: "It was not easy to arrive at the choice of the 33 athletes summoned for the Rugby World Cup and all the players who participated in the preparation have worked in the best way. That of making decisions è our job and our responsibility; and è what we have done by selecting what we believe is the best possible Italy".
"In the final selection, the ability of some athletes, both among the forwards and the three-quarterbacks, to cover more than one role had a relevant specific weight, allowing us to broaden the choices at our disposal. We still have a test-match against Japan to present ourselves in France in the best possible condition and continue to write the history of this group".
These are the 33 summoned:
Pylons
Pietro CECCARELLI (Perpignan, 28 caps)
Simone FERRARI (Benetton Rugby, 46 caps)
Danilo FISCHETTI (Zebre Parma, 32 caps)
Ivan NEMER (Benetton Rugby, 12 caps)
Marco RICCIONI (Saracens, 22 caps)
Federico ZANI (Benetton Rugby, 23 caps)
Heelers
Luca BIGI (Zebre Parma, 47 caps)
Epalahame FAIVA (released, 7 caps)
Giacomo NICOTERA (Benetton Rugby, 14 caps)
Second Lines
Niccolò CANNONE (Benetton Rugby, 32 caps)
Dino LAMB (Harlequins, 2 caps)
Federico RUZZA (Benetton Rugby, 44 caps)
David SISI (Zebre Parma, 28 caps)
Third Lines
Lorenzo CANNONE (Benetton Rugby, 11 caps)
Toa HALAFIHI (Benetton Rugby, 11 caps)
Michele LAMARO (Benetton Rugby, 28 caps)– captain
Sebastian NEGRI (Benetton Rugby, 47 caps)
Giovanni PETTINELLI (Benetton Rugby, 13 caps)
Manuel ZULIANI (Benetton Rugby, 12 caps)
Scrumhalf
Alessandro FUSCO (Zebre Parma, 15 caps)
Alessandro GARBISI (Benetton Rugby, 6 caps)
Martin PAGE-RELO (Lyon, 1 cap)
Stephen VARNEY (Gloucester Rugby, 20 caps)
Opening Mids
Tommaso ALLAN (Perpignan, 74 caps)
Giacomo DA RE (Benetton Rugby, 2 caps)
Paolo GARBISI (Montpellier, 26 caps)
Centers
Juan Ignacio BREX (Benetton Rugby, 25 caps)
Luca MORISI (released, 46 caps)
Wings/Extremes
Pierre BRUNO (Zebre Parma, 13 caps)
Ange CAPUOZZO (Stade Toulousain, 11 caps)
Montanna IOANE (Lyon, 20 caps)
Paolo ODOGWU (Benetton Rugby, 2 caps)
Lorenzo PANI (Zebre Parma, 3 caps)