Marco Bezzecchi has chosen Valentino Rossi: the official announcement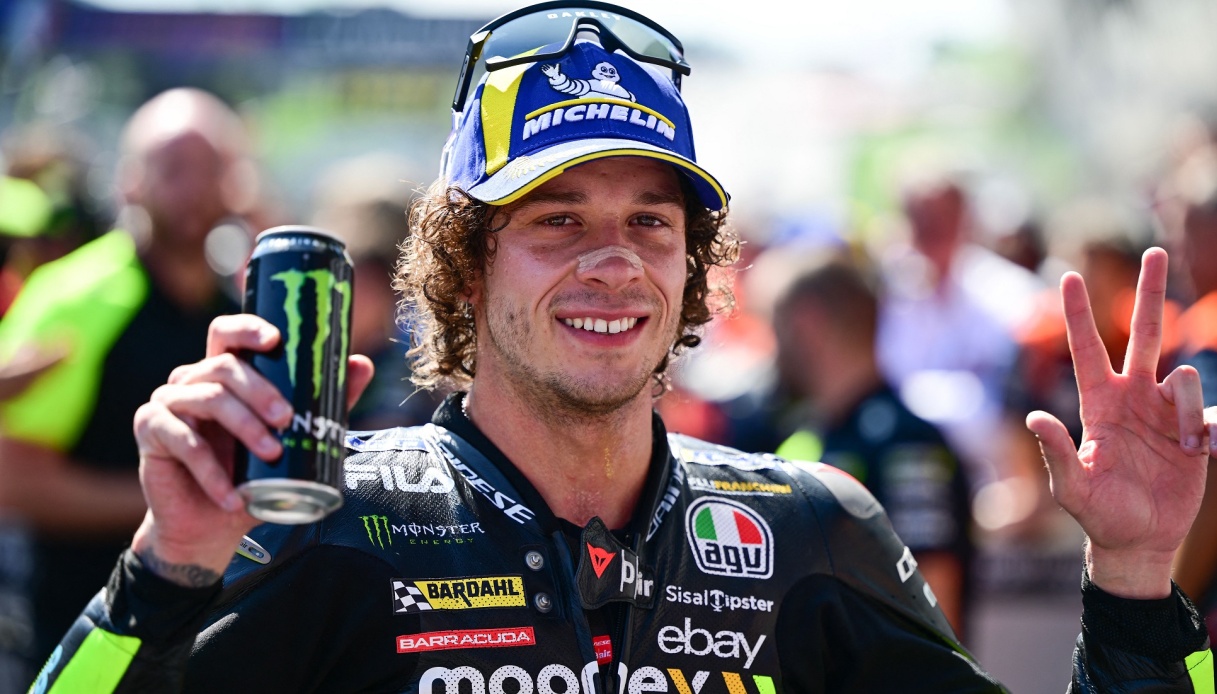 Marco Bezzecchi has chosen Valentino Rossi: the official announcement
Marco Bezzecchi has chosen to continue with the Mooney VR46 Racing Team also in 2024, thus preferring to stay with Valentino Rossi's team instead of riding a Ducati of the Pramac team, which next season will be the only satellite team supplied with official Desmosedici.
The rider from Rimini, who is third in the overall MotoGp standings and capable of winning two Grand Prix in 2023, found the agreement with the Doctor for the fifth consecutive season: "I am really very happy to be able to confirm that in 2024 I will be on track with the Mooney VR46 Racing Team, this team è been crucial for my career, not only sports, until now and still in the future".
A choice that was in the air, after the recent praise of Valentino Rossi himself, who had expressed his desire to see him again in his team alongside his brother Luca: "I want to continue to grow in this team, with the support of Ducati, è for me the most natural choice. 2024 brings with ité many expectations, but for now I want to focus on this season. We are currently fighting for the World podium, we have the open team title with Luca and I am sure that every person on the team will give their best, even more than they have done so far, to achieve these goals. To remain in Vale's team è for me a great stimulus as well as a pride".
Bezzecchi has thusì postponed the dream of getting on an official Desmosedici in 2024: now in Pramac they are thinking about the possible replacement for Johann Zarco (who has moved to Honda). Alongside Jorge Martin could come Franco Morbidelli, who is leaving Yamaha.