Luca Marini also renews with Mooney VR46 Racing Team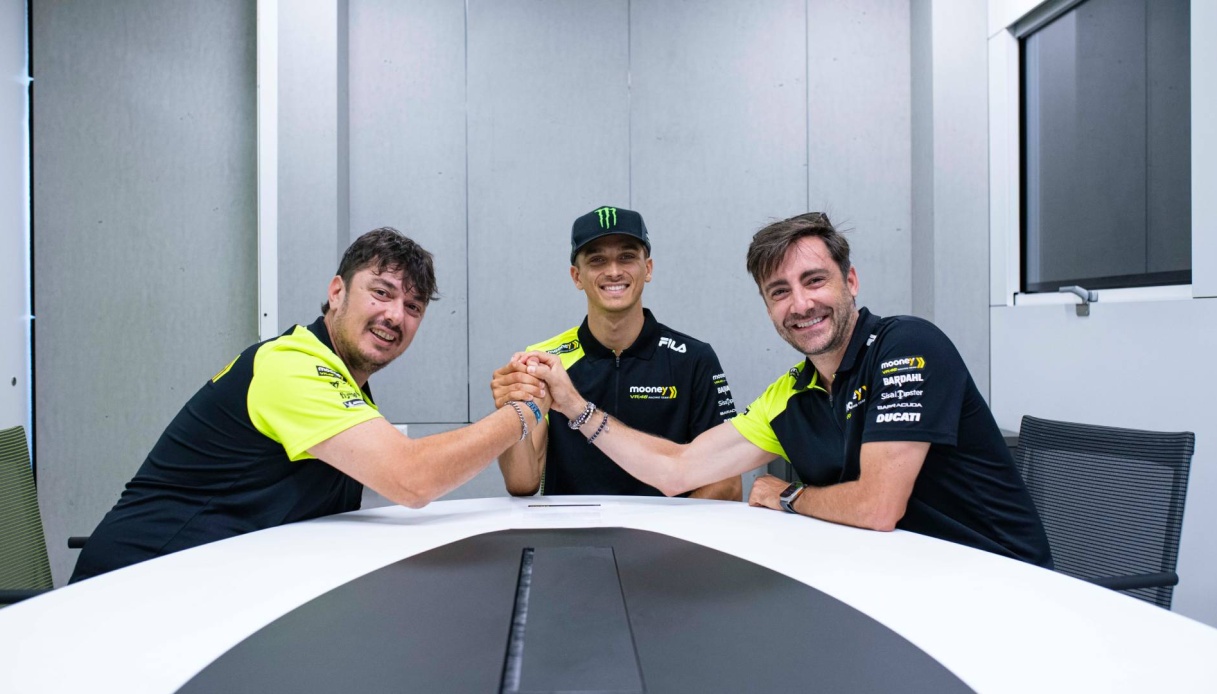 Luca Marini also renews with the Mooney VR46 Racing Team
.
Luca Marini and the Mooney VR46 Racing Team together again in 2024. A choice of continuityà for Luca, in'orbit of the Tavullia-based team for over six years and the first rider to wear the VR46 colors in MotoGP (season 2021 ed.).
Landing in the Moto2 Team in 2018, Luca ties the key moments of his sporting career to this team. First podium in the Championship (GermanGP 2018 ed) and second place rainbow at the end in the 2020 World Championship in the middle category (result also embellished by the Team Title ed).
Currently seventh overall (125 points ed), Luca è among the most solid riders in MotoGP. Consistently in the Top10, once on the podium (P2 AmericasGP, plusù P3 in the Sprint ArgentinaGP), he will be lined up at the start of the new season riding the Ducati Desmosedici GP.
Remaining in the Mooney VR46 Racing Team also in 2024 è for me a matter of trust towards a very close-knit team, with whom I get along very well and who has believed in me for many years – commented Marini -. As a team, we will do everything to achieve our goals during the next season. Not only Vale, Uccio and Pablo, whom I thank, but especially all the technical team that supports me and Ducati. To be among the protagonists in 2024, to fight for the Championship as a rider and as a Team è definitely a'real ambition.
I am very pleased to be able to confirm that Luca will remain with us also in 2024 – stressed team director Alessio Salucci -. It will be the seventh season with the Team and this è a truly significant recognition of trust for all of us and all our partners who support the project. To confirm, with the'support of Ducati, a growing team è an important merit. Luca è a hard worker, always precise, focused on details and this è a real plus in today's MotoGP. Fast, consistent and very solid, I think he has collected less than he deserved so far and I hope he can take a lot of satisfaction in these remaining races and in the future.
The 2024 line up of our team è is complete and I am very happy to have confirmed both riders – the words of team manager Pablo Nieto -. The extension of Luca's contract for another year, means a great injection of confidence for everyone in the Team. A solid team, with the support of Ducati behind it, built two years ago and that thanks to the'commitment of everyone, including our partners, is achieving ambitious results. Luca è now a certainty in the MotoGP Championship, always consistently among the top and I am sure he will be able to take many satisfactions in the future.