Alvaro Morata makes Spain fly, Croatia charms, Portugal struggles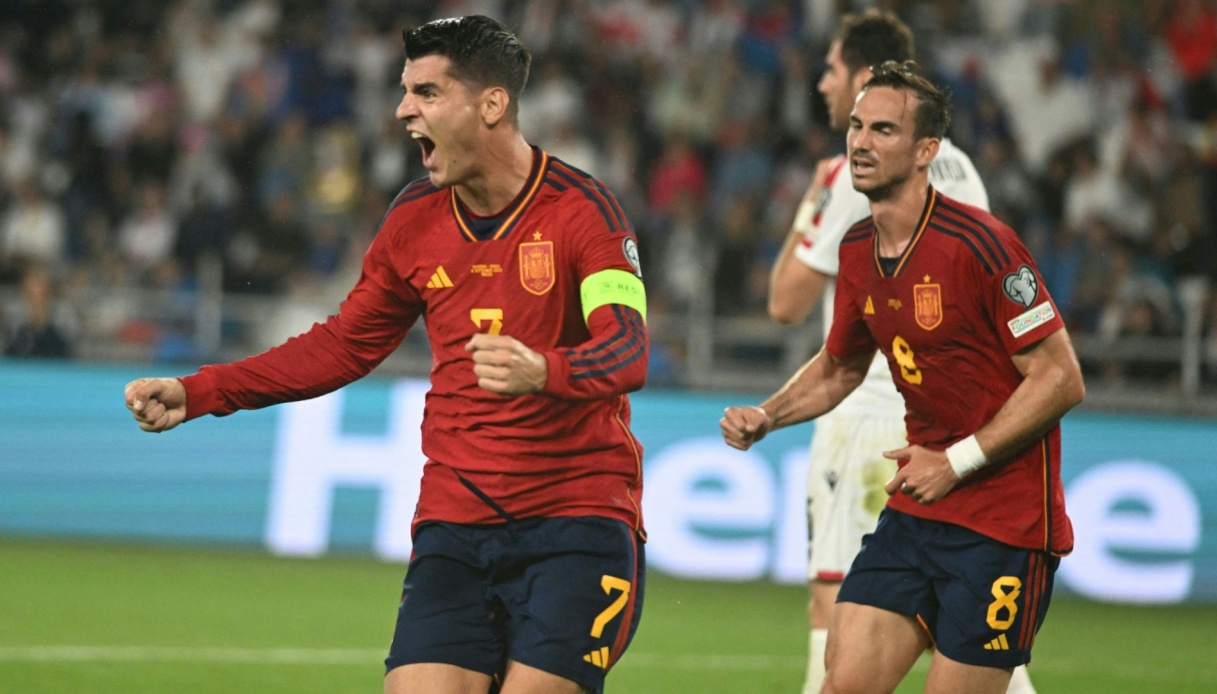 No big cues, but some struggle more than expected.
Spain, Croatia and Portugal all win their respective matches on Friday night ahead of qualification towards Euro 2024. While the first two do not struggle at all against their respective opponents, a few more headaches come for the Lusitanians in Slovakia. Turkey disappoints, forced to a home draw with Armenia, Iceland sinks to Luxembourg and Scotland&#39s inexorable run continues.
An excellent performance by Spain, which after the March knockout in Scotland returned to victory in Georgia and did so with a 7-1 win without repetition: there were three goals by Alvaro Morata, captain of the Iberians, for whom Dani Olmo, Nico Williams and the very young Lamine Yamal (16 years and 57 days) also scored. Excellent performance also for Croatia: 5-0 to Latvia, thanks to Petkovic's double and goals by Ivanusec, Kramaric and Atalanta's Pasalic.
In Slovakia, on the other hand, it ends only 1-0 for Portugal, thanks to Bruno Fernandes's signature at 43' (an opaque Cristiano Ronaldo and Milan player Rafael Leao were also on the field from the first minute). Bosnia makes it 2-1 against Liechtenstein (Dzeko in goal, then Luchinger's own goal and Wolfinger halving the gap). Scotland remains full points in Group A from Spain thanks to its 3-0 win in Cyprus (McTominay, Porteous and McGinn on goal), Iceland collapses 3-1 in the trip to Luxembourg (Chanot, Borges Sanches and Sinani sign the success, Haraldsson's goal in the final was useless). Tender 1-1 between Turkey and Armenia: guests ahead through Dashyan, only at 88'88; Bertug Yildirim equalizes.