MotoGp, Misano test: comes a forfeit at home VR46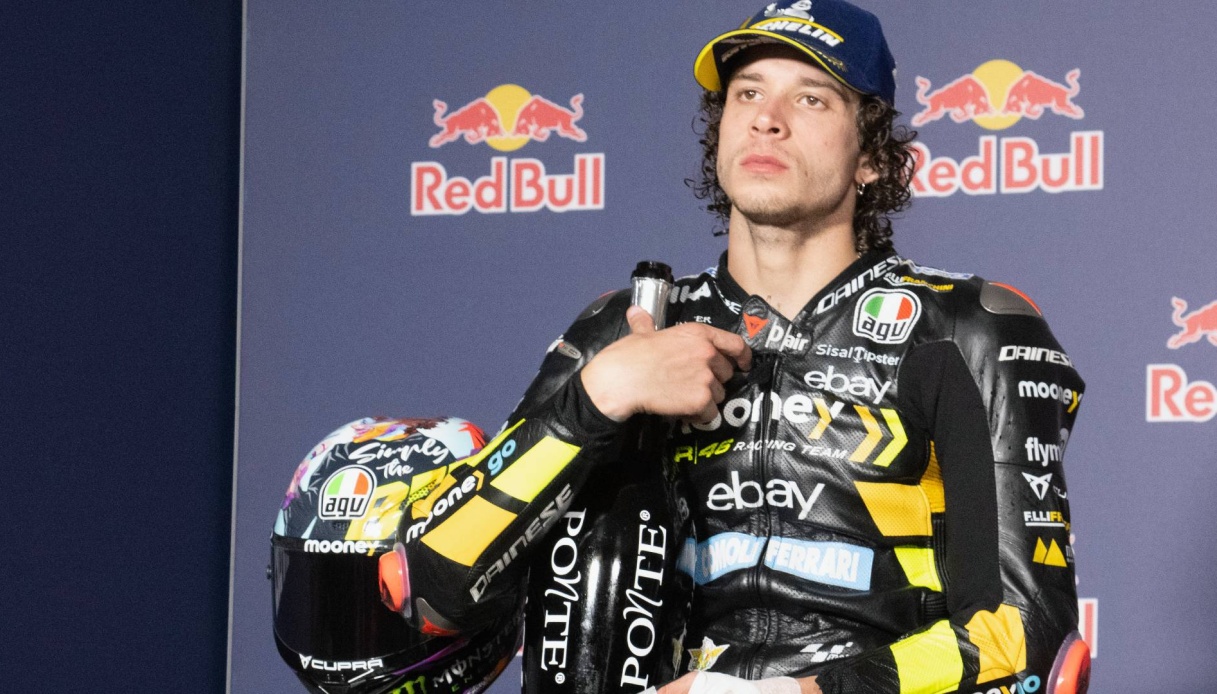 MotoGp, Misano test: comes a forfeit at home VR46
Marco Bezzecchi conquered in front of the Italian public the'eleventh podium of the 2023 season (6 race podiums on Sunday and 5 Sprint race podiums ed) riding the Ducati Desmosedici GP of the Mooney VR46 Racing Team. Incredible result, considering his left hand injury, which is worth the third place in the overall with 218 points.
The Rimini centaur, however, will have to give up testing on Monday, precisely because of the severe pain in his left hand, as he pointed out: "A very hard race, but I could not give up. I would have liked to give my team, my family, Vale and all the fans a victory, I tried, but Jorge (Martin ed) was very fast. I started well, I was then in his slipstream for a long time. I was struggling with the front tire and the bike è became very physical to handle. My hand started to hurt, but I didn't lose contact. I passed Pecco (Bagnaia ed.) and the í maybe the adrenaline effect è ended. The pain è became very strong in the final, which is why I will skip è the tests tomorrow. I want to arrive in India in the best possible condition, it will be a challenging weekend. All the more reason then to throw a big party tonight with all my friends here at the home GP! What a thrill!".
He struggled more; his teammate Luca Marini, who still finished in the Top 10, in ninth place: "A difficult race: the start was not è perfect, I got stuck in traffic and lost a lot of time. I really struggle to overtake, in acceleration I lose 2/3 tenths. Then as the tire dropped, I battle better and I can manage, but at that point the game for the race was over. We have to work on speed and qualifying. In the tussle I was not able to be as performing as I wanted and è a pity such a day; just in front of the many Italian fans on the track".