Doubles by Romelu Lukaku and Marko Arnautovic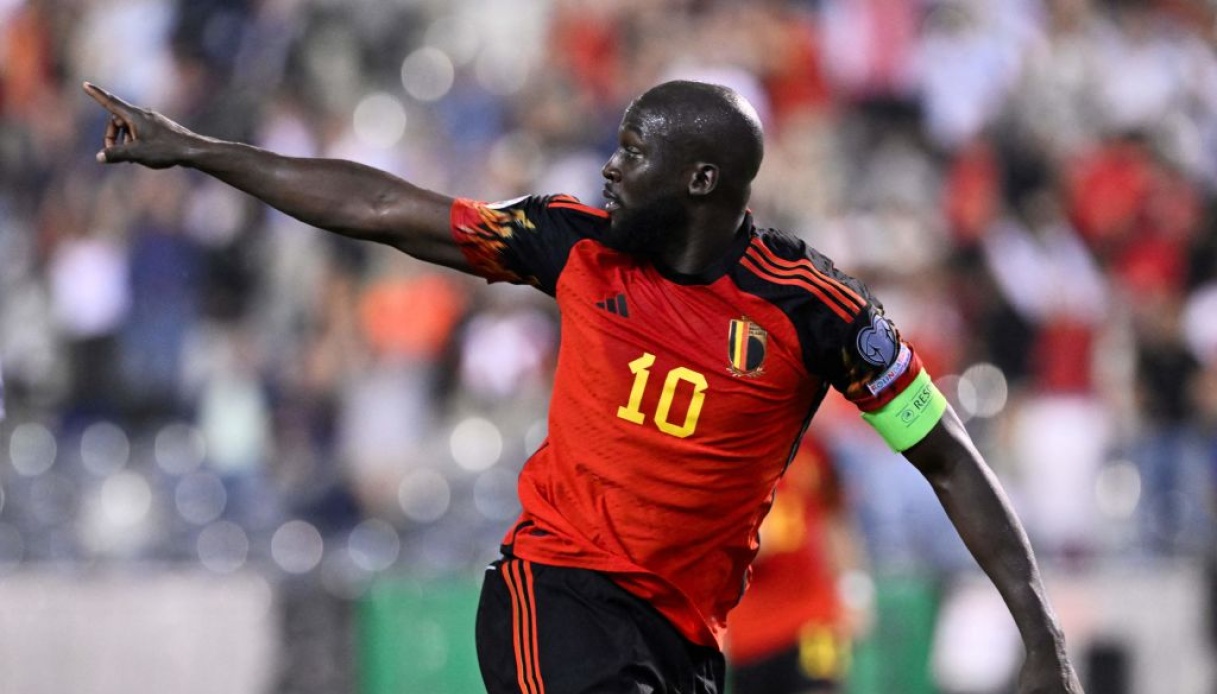 Euro 2024, results
Another masterful victory for Spain, which annihilated Cyprus with a score of 6-0, in the Euro 2024 qualifiers. Belgium, on the other hand, easily defeated Estonia 5-0, thanks to Lukaku's splendid double and De Ketelaere's goal. Arnautovic, on the other hand, dragged Austria to victory against Sweden, scoring no less than two goals in the match that ended 3-1.
In Italy&#39s group, North Macedonia, thanks to Elmas, won an important victory against Malta, with a 2-0 result. Norway, with goals from Haaland and Odegaard, beats Georgia 2-1. Switzerland, on the other hand, confirmed its lead in the group with a 3-0 victory over Andorra.
After scoring seven goals against Georgia, Spain continues to dominate, overwhelming even the team in last place, Cyprus, with a score of 6-0. The Spanish team reaches 9 points (-2 from Scotland, which has played one game less). Gavi opened the match with a goal after 18 minutes, receiving a perfect cross from Nico Williams. Again Nico Williams provides a perfect assist to Mikel Merino, who scores the second goal half an hour into the game. In the second half, Joselu closed the score with a beautiful header goal off a cross from Carvajal. Soon after, è again Carvajal provided an assist to Ferran Torres for Spain's fourth goal. In minute 77, Baena scored the fifth goal, followed later by Ferran Torres' double.
Haaland's Norway overcomes Georgia by a score of 2-1. Haaland scored with a header assisted by Nusa on 25' while Odegaard doubled eight minutes later with a majestic left-footed shot. Zivzivadze scores for Georgia in the recovery, but it is not enough to avoid defeat.
In Italy&#39s group, North Macedonia beats Malta 2-0. Elmas immediately unlocked the game with a beautiful right-footed shot from the penalty area, while the second goal came near the end of the first half, with Manev scoring with a header off a corner kick. North Macedonia rises to 7 points, while Malta remains at 0.
Belgium easily overcame Estonia 5-0 and moved even closer to qualification. Vertonghen opened the match with a goal on a corner kick after only 4 minutes, thus celebrating his presence number 150 in the national team. The second goal came in the 18th with Trossard, who received an assist from Lukaku, overcame several defenders and executed a powerful cross-shot. Six minutes later, a shot to the post by Anier grazed the goal for Estonia, but Belgium scored the third goal at 56', with a deep throw by Mangala for Lukaku, who then sealed the goal. A hundred seconds later, the neo-Romanista (ed: reference to a player who recently signed with Roma) scored the fourth goal with a beautiful shot from the edge. In the finale, De Ketelaere netted a goal to set the final score at 5-0. Meanwhile, the clash between Sweden and Austria ends with the score 3-1 in favor of the Austrians. After a hard-fought first half, the Rangnick-coached team scores early in the second half with a header by Gregoritsch, on an assist from Posch. Soon after, Arnautovic scored the second goal, receiving a pass from Sabitzer after a bad deflection by the Swedish defense, and scored with a left-footed shot. In 69', Arnautovic repeated, closing out the game with a goal on a penalty kick. Despite Holm's goal in the finale, Sweden could not recover. The Austrians and Belgians both stand at 13 points, while Sweden stands at 6.
Switzerland strengthened its top spot with a 3-0 victory over Andorra. The Swiss took the lead at the start of the second half with a splendid mark by Itten, who received from Xhaka and scored with a right-footed shot. Xhaka doubled six minutes from the end with a left-footed shot from outside the box, assisted by Ndoye. The third goal came on a penalty kick, with Shaqiri scoring in the dying minutes. Israel pressed to score against Belarus throughout the match and managed to do so in 93' with a left-footed shot by Kanichowsky, taking its lead to 11 points, three points behind Switzerland.