Davide Frattesi show, Italy back in the running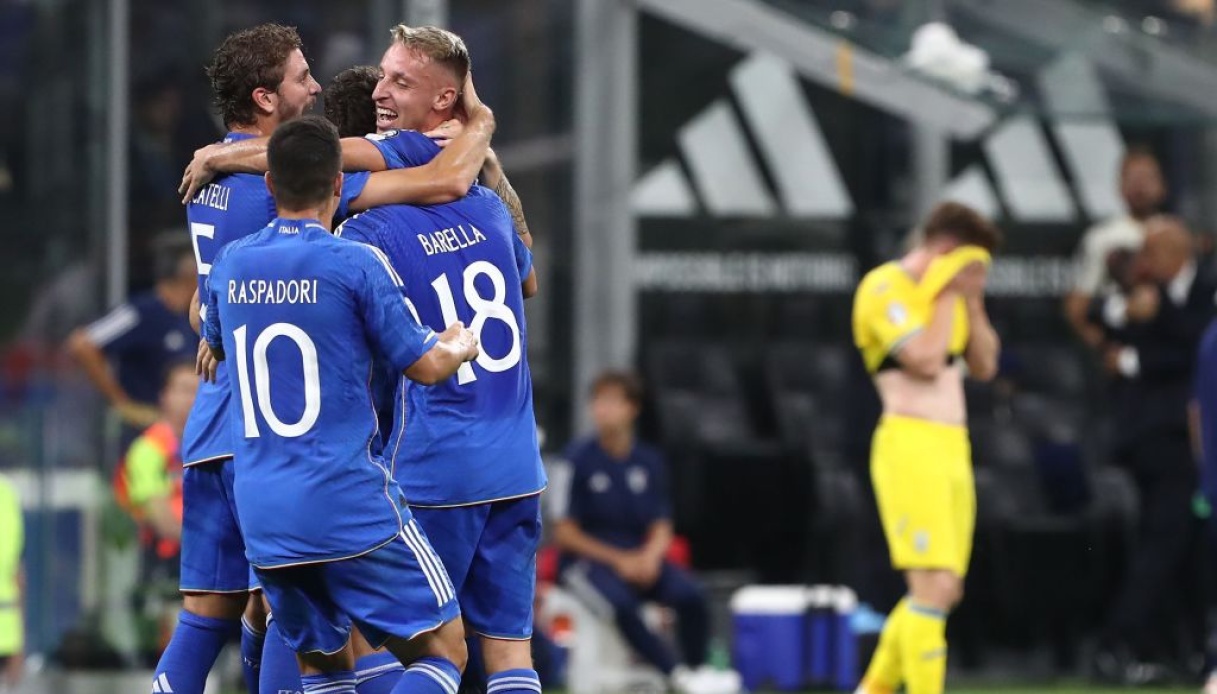 Italy-Ukraine 2-1
Important victory for Luciano Spalletti's Italy, which beat Ukraine'2-1 and remains in the race for qualification for Euro 2024.
In Milan, in front of 50,000 at the Meazza stadium, the Azzurri were led by Davide Frattesi, who scored a brace in the first half. The Inter midfielder first took advantage of Sudakov's mistake (12') and then collected the rebound on Zaniolo's shot (29'). At 41' the'useless guest goal by Yarmolenko, with "assist" on the reverse of Dimarco. In the second half much suffering but also several chances for the trio squandered, including Locatelli's crossbar.
It was the first win of the Spalletti era, after the disappointing draw with North Macedonia.