Bari, Michele Mignani warns his team about away trip to Pisa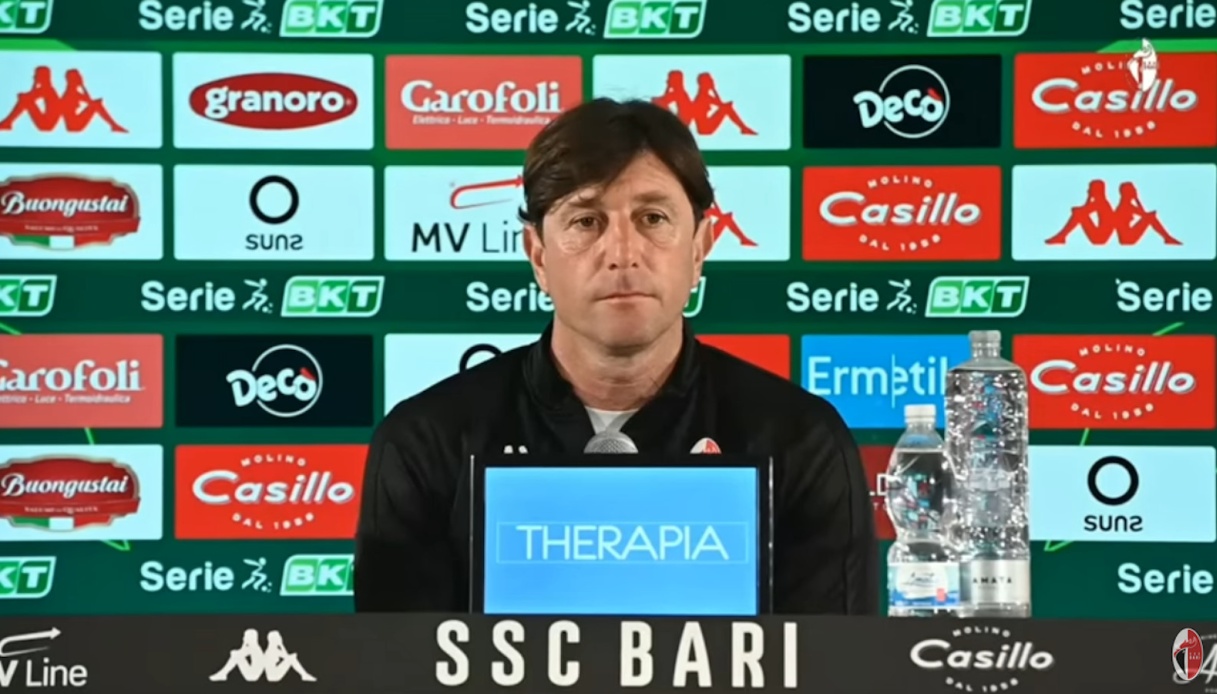 The words of Michele Mignani on the eve of Pisa-Bari
Michele Mignani spoke in a press conference on the eve of the challenge against Pisa, scheduled for Saturday at 2 p.m. "Right now in the middle of the field we have many solutions, then that Bari is stronger, that it has more soul, that the opponent is beatable… these are speeches. What matters is what will happen on the field, where there will be a strong team, led by a coach on the upswing and with a solid company behind it that has made significant investments. We want to prove on the green rectangle that we are stronger than them, we will see what will happen," began the coach of the biancorossi, warning his own.
"What we are all looking for è the result, the team, with its own abilities, wants to get results – he added -. Victory è the first goal, attitude and desire are the right ones, but clearly when you can notò win you must first try not to lose. We always try to play soccer, I have never seen a team that lobs or throws home, but rather, I have always seen guys trying to develop concepts. And if the spirit è to hang on rabidly to the result … thatì" is fine.
So he reassured about the physical condition of the roster: "Diaw is recovering, when there are muscle problems you also have to be very careful about the characteristics of the players, and being that he is a sprinter è more prone to certain injuries, but he will be back shortly. We è then we missed, in training, Nasti, who was on the national team, so we tried to recondition those who arrived later: someone is growing, someone needs more time, but we knew that. In any case, the guys are all ready physically, there&39;è only someone who still has to fit into the tactical thinking of the team. Some qualms arise from this".
"As I said before, Pisa è a team that has invested, has quality players; new ones and has retained some from previous years… Just think of Veloso. È a team with a very high level of quality, they also have elements that have returned from the national teams, so they will certainly want to have their say. It will be a difficult match, against a team that creates problems: we just think about hurting where we can. Whether it will be the same formation as in Terni? There'è still finishing and all night…" concluded Mignani.