Conference League: Fiorentina re-gained twice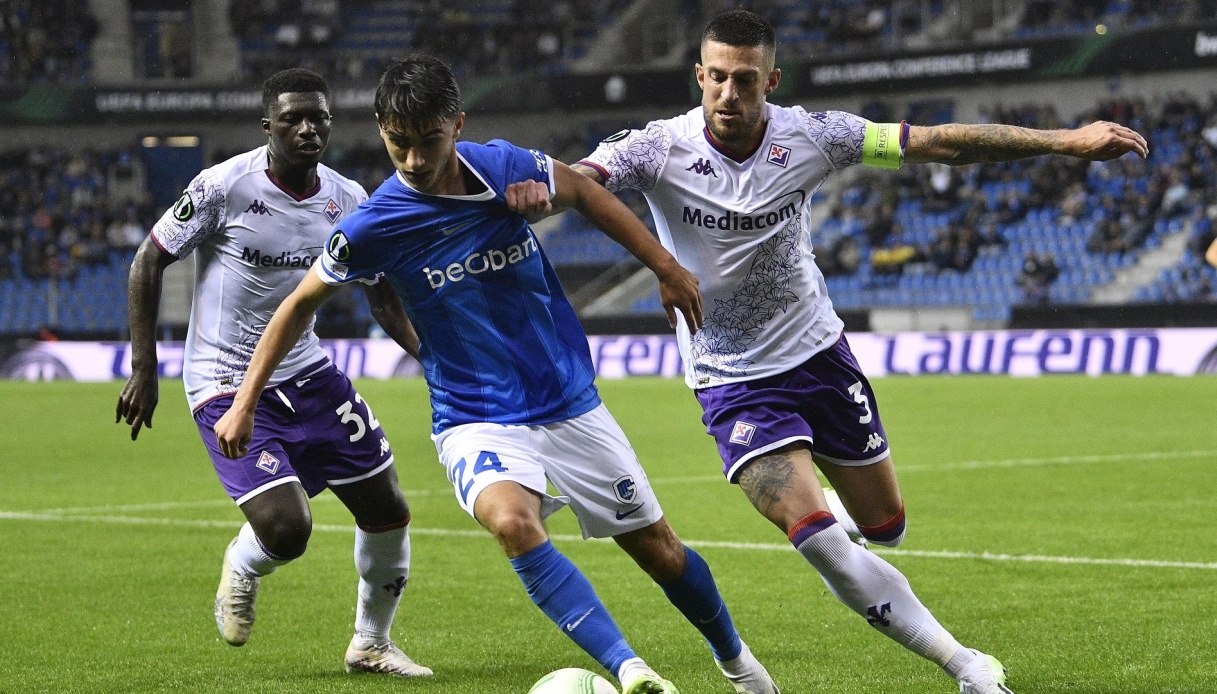 Conference League: Fiorentina re-gained twice
At the Cegeka Arena Fiorentina's first Conference League game against Belgian hosts Genk ends 2-2.
Fiorentina took the lead as early as 7': Biraghi crosses from the crossbar at the far post for Ranieri who, alone, puts in a header into the net. The Belgians equalize at 12': a free kick by El Khannous, bangs and rebounds in the purple area, the ball reaches Zeqiri who scores from two steps.
The violets take the lead again on 23': Biraghi for Milenkovic, header towards the far post for Ranieri who scores again by header, sealing his double. At 35' Christensen comes out empty and McKenzie canò equalize again but can' not find the goal.
In the second half, Fiorentina has two chances to increase the lead: Ranieri after a tunnel on Heynen touches to Milenkovic who sends to the stars from a good position. At 78' Duncan for Parisi, cross from the left for Nzola whose header misses the goal.
At'85' the 2-2: El Khannouss corner, McKenzie hits a header and beats Christensen from two steps. Genk in the recovery even came close twice to taking the lead: at 94' dArteaga's left is bricked byMilenkovic, while at 95' è the inside post to save the violets on a low left by Arokodare served by El Hadj.