Dinamo Sassari, Piero Bucchi unveils Bendzius' replacement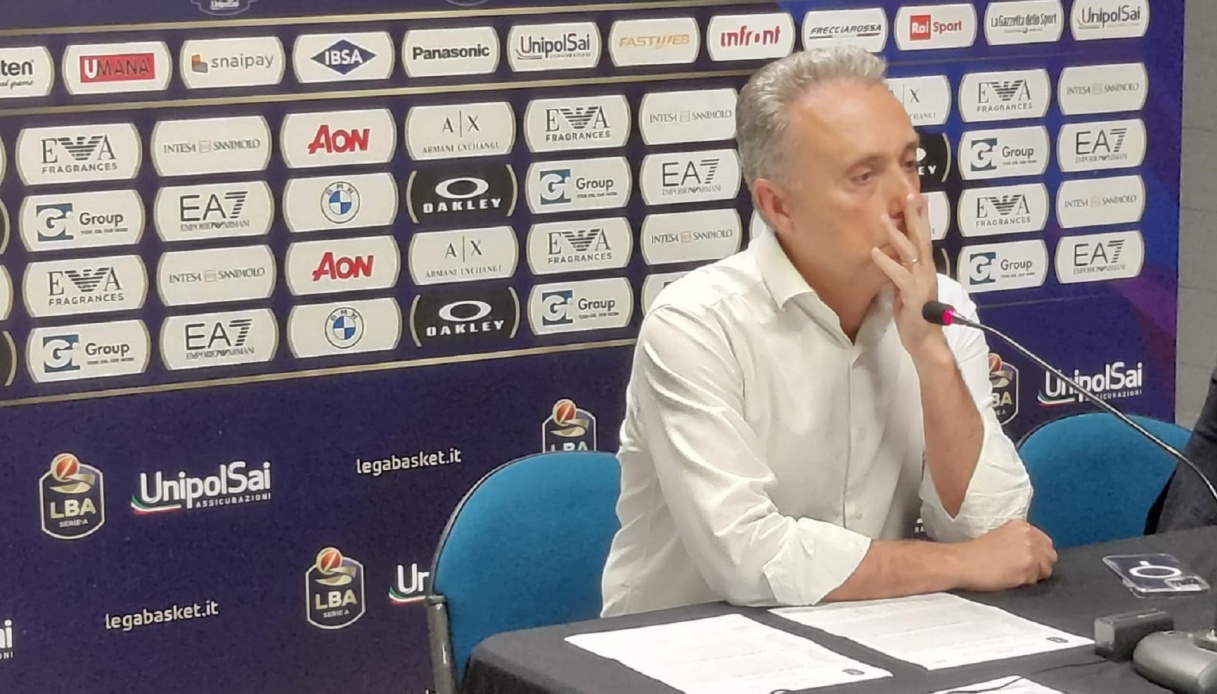 The words of Piero Bucchi on the eve of the opener against GeVi Napoli
Piero Bucchi presented in a press conference the league opener against GeVi Napoli, scheduled for Sunday at 5:30 pm. "I expect a big crowd, many fans, a lot of enthusiasm, a lot of support becauseé we need it, this team deserves it for the way they are training and transmit passion to them in the wake of what they did last season" he stressed.
He then unveiled Bendzius' replacement: "Having so many injuries, a heartfelt hello to Bendzius, right now Alfonzo will cover; his role and that of small forward where we are most uncovered, yesterday he has already had a good practice, he has experience, he knows how to play basketball, we talked about everything, he will also bring a lot of energy that we need".
On opponents: "Napoli made a good team, talented players, I really appreciate Pullen who è strong and I coached in Brindisi, but they have many arrows in their bow from Ennis to Zubcic, we have to be very careful on their shooters. We have to put a great test on the court, 1vs1 defense and individual responsibility".
"He is playing a lot in preseason, he will haveà moreù minutes, sometimes players can get opportunities, but they have to be good at taking advantage of it, he should not let it slip away, he is maturing mentally, he canò grow and make a definite step" added on Treier.
"Level rising, so many investments from numerous clubs, several teams have higher budgets, è difficult to compete, it will beà really very balanced with Milan and Bologna, but the rest will be of minimal difference, in a few points there will be many teams, it will not changeà our way of playing even with absences" concluded Bucchi.