Japanese GP: Jaume Masia wins in Moto3, Somkat Chantra in Moto2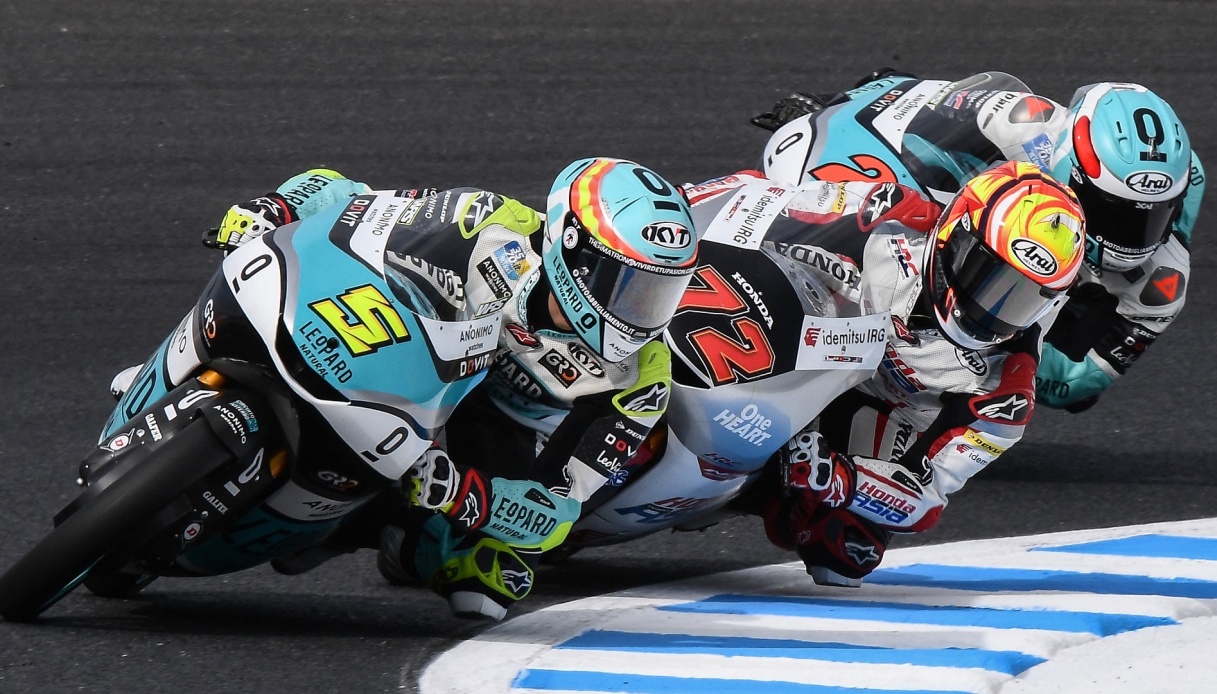 GP Japan: Jaume Masia wins in Moto3, Somkat Chantra in Moto2
Somkiat Chantra won the Moto2 class Japan GP in Motegi. The Thai of Idemitsu Honda Team Asia preceded Japanese and teammate Ai Ogura.
Third was Spaniard Pedro Acosta of Red Bull Ktm, who stretches to +50 in the rider standings over Tony Arbolino. The Italian of Elf Mark Vds Racing è finished 11th.
Jaume Masia won instead in Moto3. The Spaniard of Team Leopard, who thus took the top of the category riders standings, preceded Ayumi Sasaki of Liqui Molly Husqvarna and Daniel Hoggado of Red Bull Ktm.
Fourth was Stefano Nepa on the Angeluss Mta. Thirteenth was Riccardo Rossi of Sic58 Squadra corse.