Pulisic and Giroud decisive with Genoa, Milan leading alone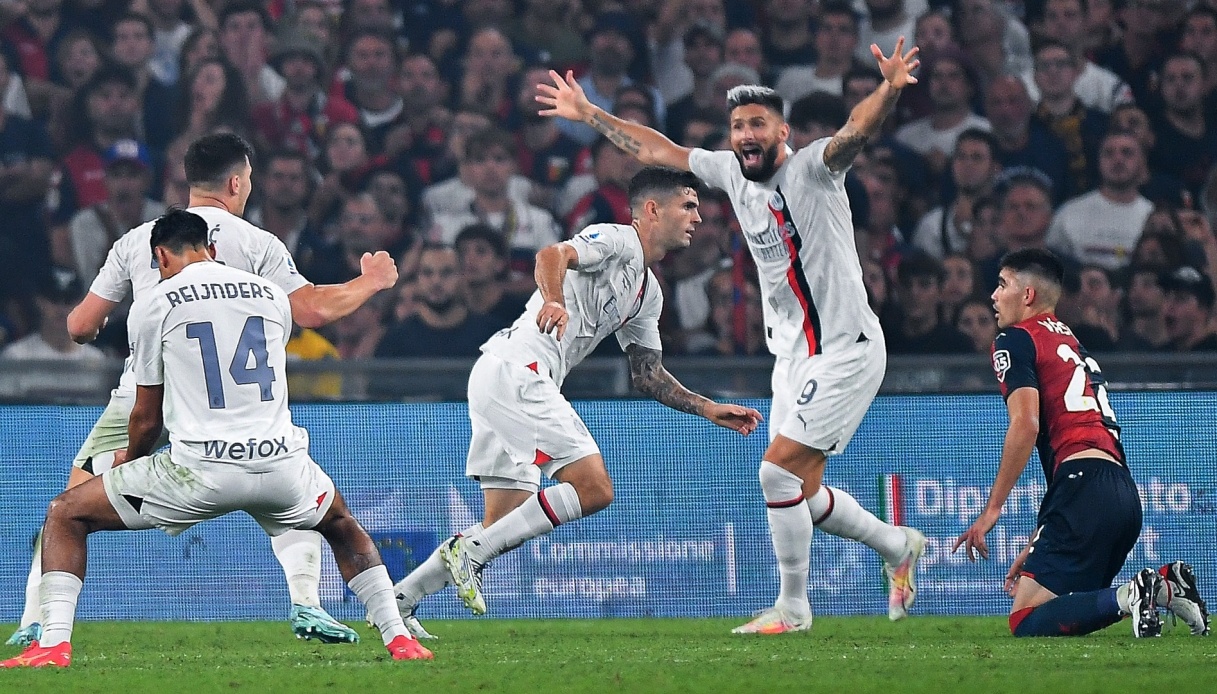 Pulisic and Giroud decisive with Genoa, Milan leading alone
Milan beats Genoa 1-0 at Marassi with a goal in the final by Pulisic and goes into the lead alone after eight days with 21 points, +2 on Inter stopped on 2-2 by Bologna at San Siro.
The Rossoblù played on equal terms with the Rossoneri, who only in the last part of the match, after the entry of all the 'starters' put them a bit to the whip. At '87' Pulisic unlocked it, deftly controlling in the box an assist from Musah from the right (although there's the suspicion that he checked with his hand) and kicking with his left hand to the corner.
Genoa after the disadvantage pressed hard, forcing Maignan into an expulsion foul on Ekuban. With substitutions over, in goal in the recovery è so went Giroud, who after being saved by the crossbar on Gudmundsson's free kick, in another è came out bravely on Puscas preventing the possible equalizer.
Then Genoa goalkeeper Martinez è was also sent off but for double caution.