Italy defeated and angry at Wembley: 3-1 England comeback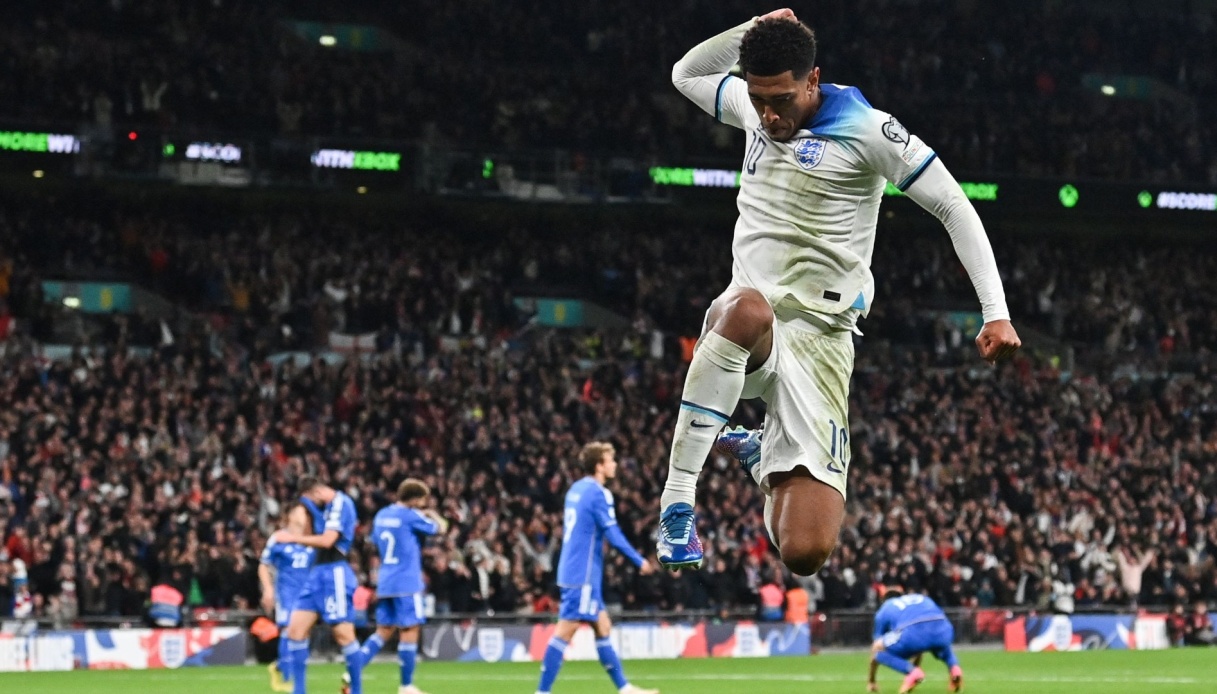 One high-level time, then the knockout and anger.
Italy largely lived up to England for a half at Wembley, where forò the hosts picked up a 3-1 comeback victory and won the possible direct clash for the summit of Group C valid for Euro 2024 qualifying. And Luciano Spalletti's Azzurri also found themselves having to deal with the momentary overtaking of Ukraine (now second in the standings) after momentarily even pairing their English rivals in first place.
The new Italy, revolutionized by Spalletti from the lineup seen in Bari against Malta, is off to a decidedly good start. After a first quarter of an hour of great intensity (and with a caution on each side), on 15'it was the Azzurri who unblocked the match: the action developed on the left, with the ball crossing the entire field and reaching Di Lorenzo on the right. On his cross arrives the veil of Frattesi that favors Scamacca, who all alone in front of the goal discharges the ball under the crossbar.
Everything seems to be going downhill for Italy, which even tries to double with Frattesi, Barella and Scamacca himself. At 32', forò, a contact in the area between Di Lorenzo and Bellingham is judged foul by the Var: è penalty, which Kane transforms. At 57' è then Rashford to sign the overtaking goal taking advantage of a splendid solo action by Bellingham. The Azzurri were furious at another decision by referee Turpin, who at 65'did not expel Phillips, who already cautioned, knocked out Barella. At 77', then, still closes the accounts Kane who in open field takes advantage of the inaccuracies of Bastoni and Scalvini beating Donnarumma again.